A wise man once told me "You can't kill'em if you aren't there." Indeed, placing yourself in the woods instead of in the kitchen greatly improves your odds of harvesting a deer. And research agrees.
A recent study titled Success is dependent on effort; unraveling characteristics of successful deer and elk hunters says it all. The unshocking data show that hunters who expended more effort in the form of scouting and hours per day outside of camp during hunting hours were more successful. GASP!
This certainly isn't groundbreaking research. But it did quantify the increased probability of success. For rifle elk hunters (this research was done in Oregon), those that scouted increased their odds of success by 5 times! For rifle deer hunters, those that scouted were twice as successful as those who didn't.
What didn't affect hunter success – age and experience and sex. This is good news.
It's no secret that hunter numbers are declining in most states, including Pennsylvania, and represent less than 8% of the population. If that's not a super minority, I don't know what is. Pennsylvania license sales peaked in 1985 and have followed a downward trend ever since. This is a problem given that hunters are used to manage the deer population and hunting is the primary cause of mortality for deer in PA. And survival outside of hunting season is almost a given with over 90% of the deer alive after hunting season still alive when the next one starts.
Just because there are fewer hunters doesn't mean the deer are going to make fewer deer. It's like getting a pay cut but having the same bills. We have discussed this impending doom before and have mused on what it might take to be able to maintain the needed harvest.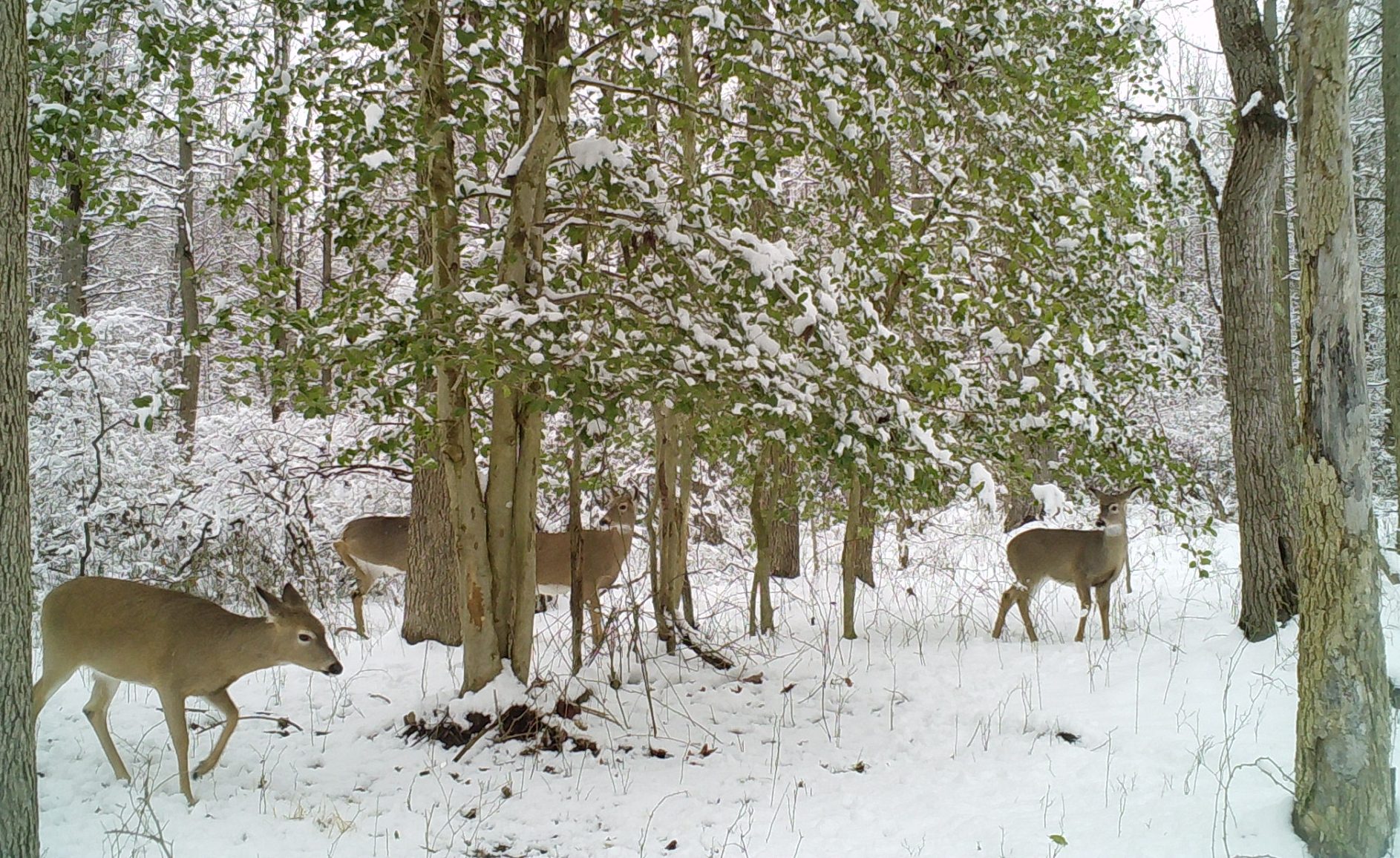 With fewer hunters we need them to be more successful. Research shows that more time in the woods makes them so. Longer hunting seasons makes the time available but how do we get hunters to spend more of their precious time there?
The demands of 21st century living and society's "I'm too busy" badge of honor make increasing personal hunting time budgets difficult for most to justify which places wildlife agencies in a big bind.
One thing is for sure – You can't kill'em if you aren't there.
-Jeannine Fleegle
Wildlife Biologist
PA Game Commission