[Comments in brackets are by Jeannine and Duane]
———————————————————————————-
From the Northern Crew:
Greetings from the Susquehannock Deer Crew,
We started the week by removing all our traps from the field. Then started FLIR surveys which has kept us busy.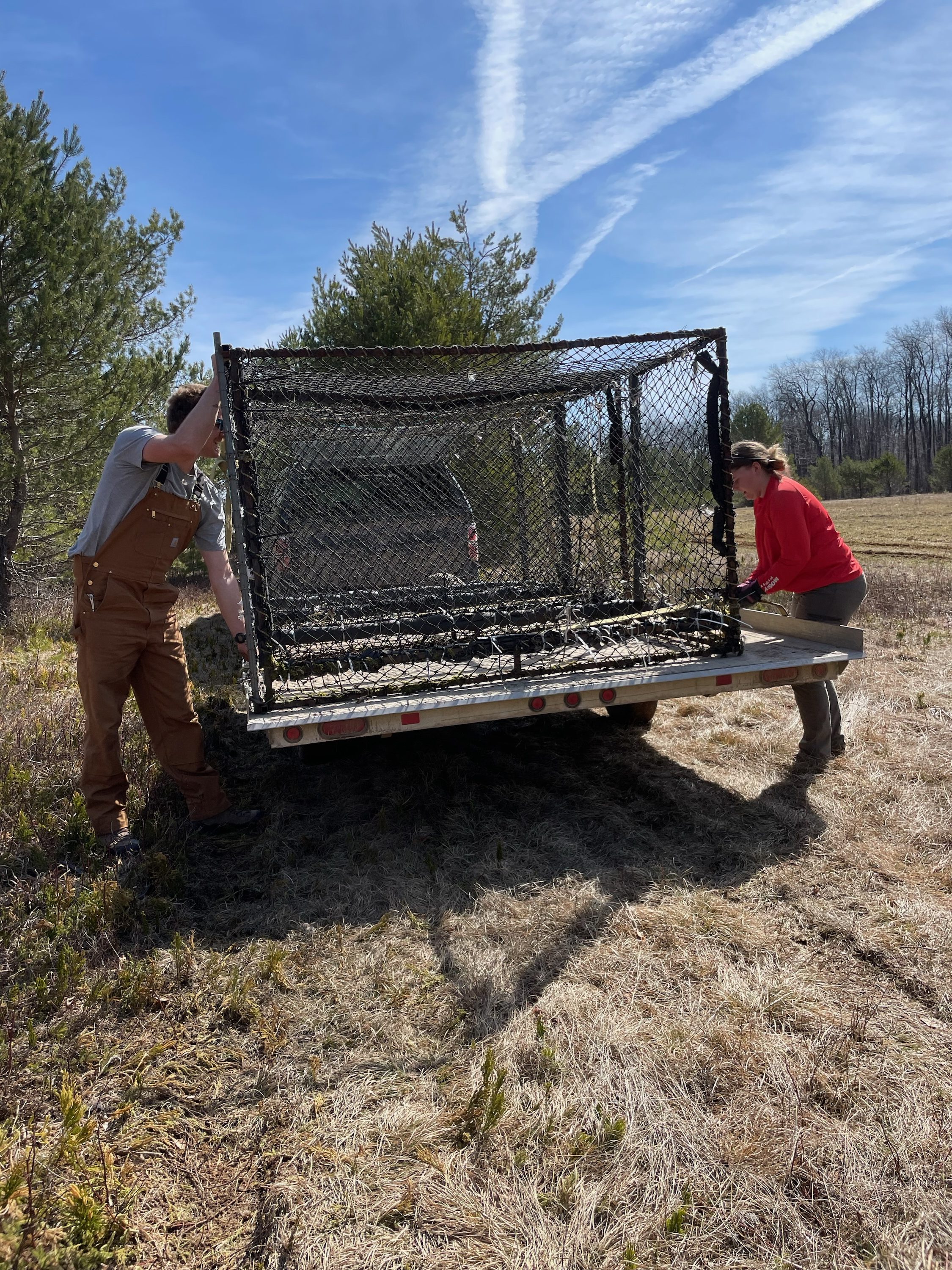 -Alex
Northern Crew Leader
PA Game Commission Deer and Elk Section
———————————————————————————-
From the Southern Crew:
Hello all!
Deer trapping may have ended for the season, but we're keeping busy with data collection and cleanup! We now have more than half of our traps in from the field. Along the way, we've stopped at a number of vernal pools and puddles to observe our native amphibians and their copious amounts of egg masses in the field!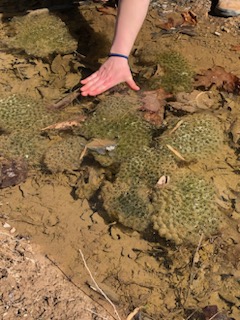 We're thinking the eggs may be from a salamander species? If anyone has any ideas, we'd be very curious to know the answer.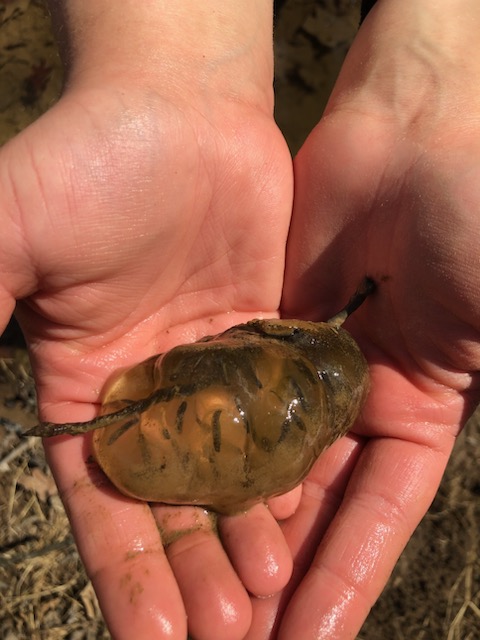 And as of last week, we've been conducting FLIR (Forward Looking InfraRed) surveys in Bald Eagle and Rothrock State Forests! Besides deer, we've seen turkeys, ruffed grouse, woodcock, porcupines, and even an owl or two! Along the way we've had a few adventures with flat tires – actually two flat tires in two days. But as our crew motto has become, (and borrowed from the marines): improvise, adapt, overcome!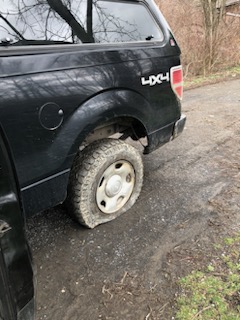 I hope everyone's enjoying spring!
-Michaela
Southern Crew Leader
PA Game Commission Deer and Elk Section