I've always loved literature that includes a great character arc – the slow, maddening obsession with a powerful ring or the gradual redemption of a young hero where the character's changing values from good to evil (or evil to good) alters the story's dynamics with unpredictable outcomes!
Americans are going through their own character arc – people views and perceptions of wildlife are a changin'.
Like in my favorite novels, the transformation of American values is a fascinating with many uncertainties about what these changes will mean.
People value hunting less, but our wild spaces and places more and more. While numbers of hunters are decreasing nationwide, those who participate in wildlife-watching activities such as birding are increasing dramatically, and public engagement with natural resources and conservation is at an all-time high.
Since 2001, more people than ever care about and engage with our natural resources.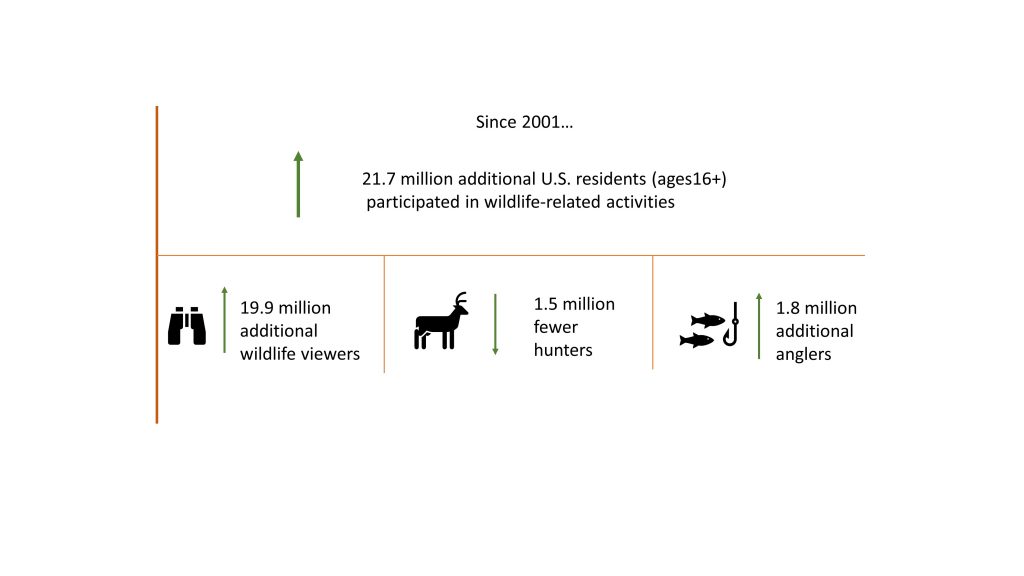 In the most recent survey by the U.S. Fish and Wildlife shows that only 5% of the US population hunts.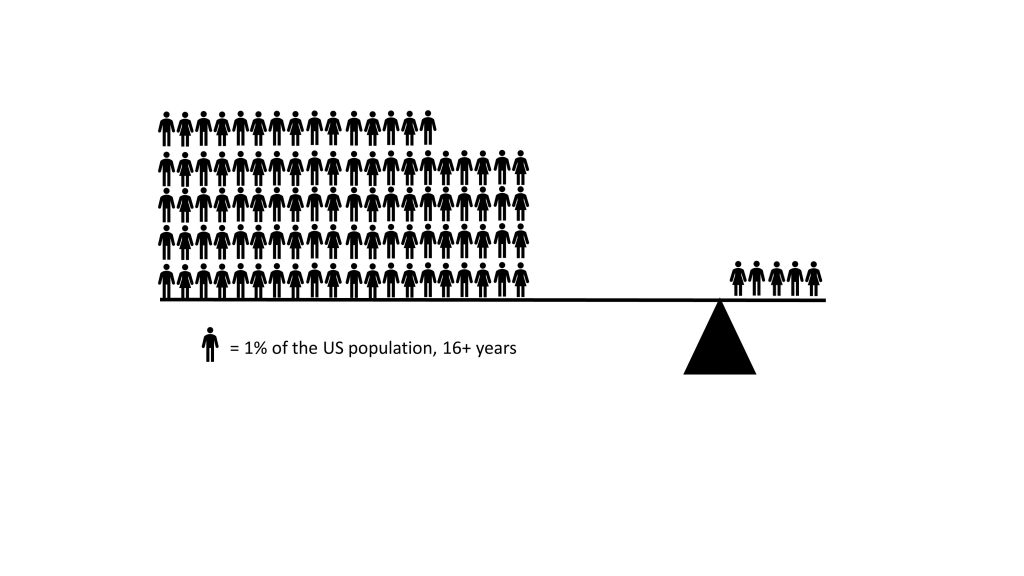 A study of National Values found that the number of hunters is decreasing as younger generations are participate less than previous generations due to a lack of interest.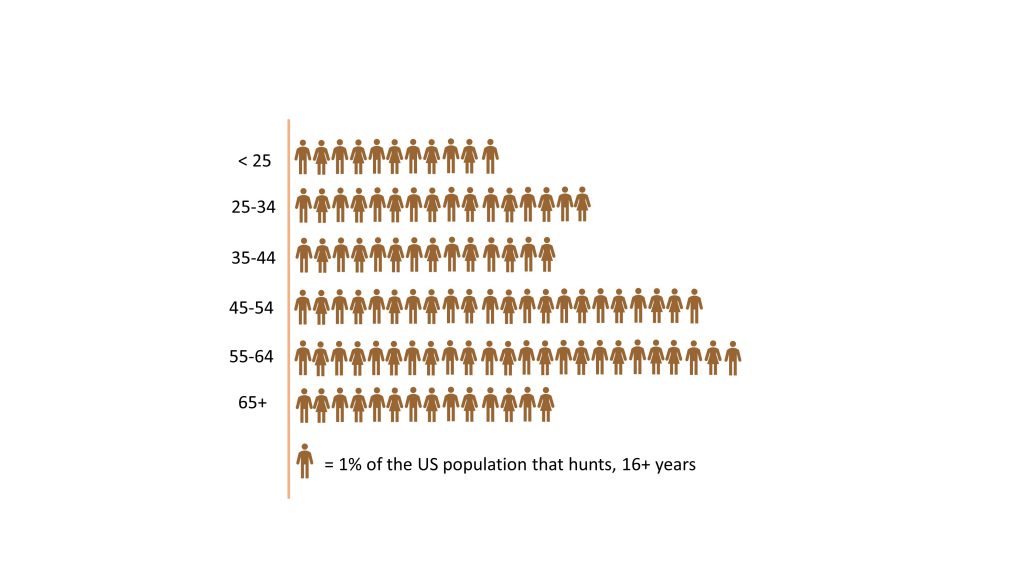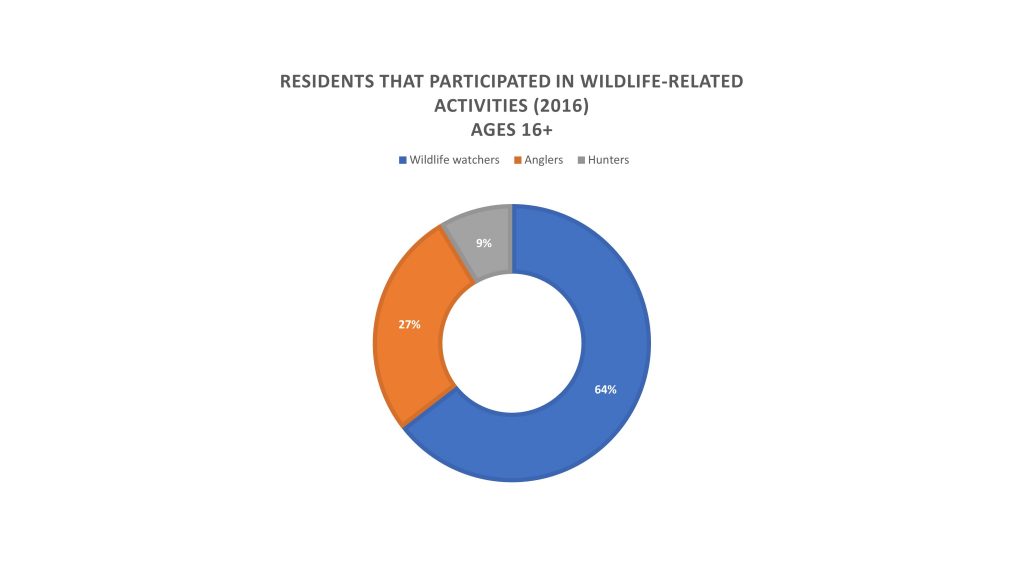 Shooting wildlife with cameras, instead of guns, is also becoming more popular in Pennsylvania. More than twice as many Pennsylvania residents indicated they were active wildlife viewers than active hunters.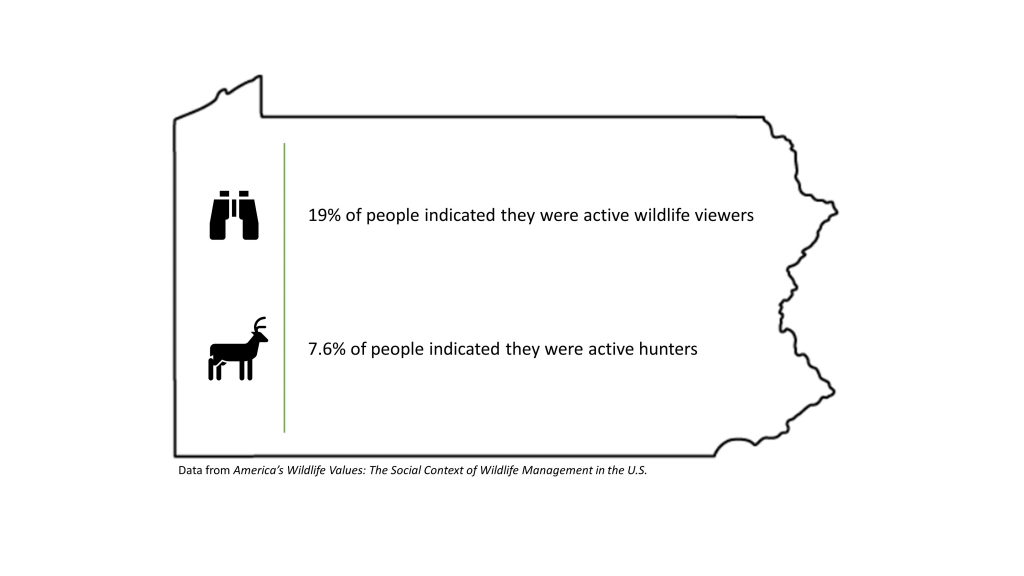 Similar to the US at large, the average hunter in PA is about 50+ years of age. Age, time to hunt, and places to hunt rank among the top factors that influence hunting interest — Interest that appears to be waning for some hunters.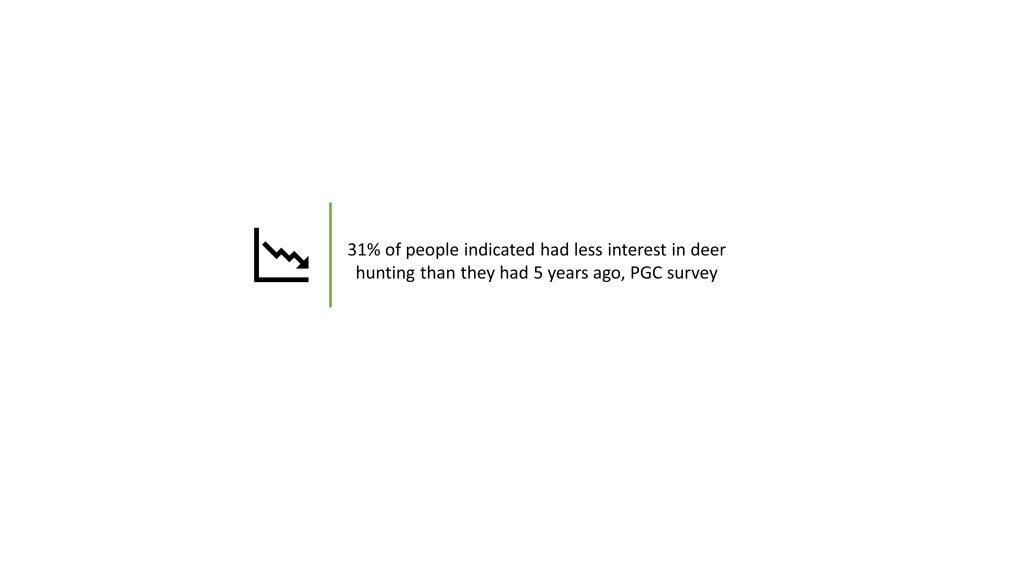 But just like in famous works of literature, it isn't always certain what these changing values mean for wildlife.
Decreased hunter numbers and changing values could put wildlife and wildlife conservation in the crosshairs as states, including Pennsylvania, grapple with how to manage deer populations and fund those management efforts.
As hunter numbers and interest in hunting declines nationwide, much of the story has focused on money.
Concern about funding may be warranted. Historically, state agencies have relied heavily on hunting and fishing related activities to fund their conservation efforts – although that is changing.
Many U.S. citizens think tag and license sales as well as public taxes will be the hero of this story and fully fund wildlife conservation in the US.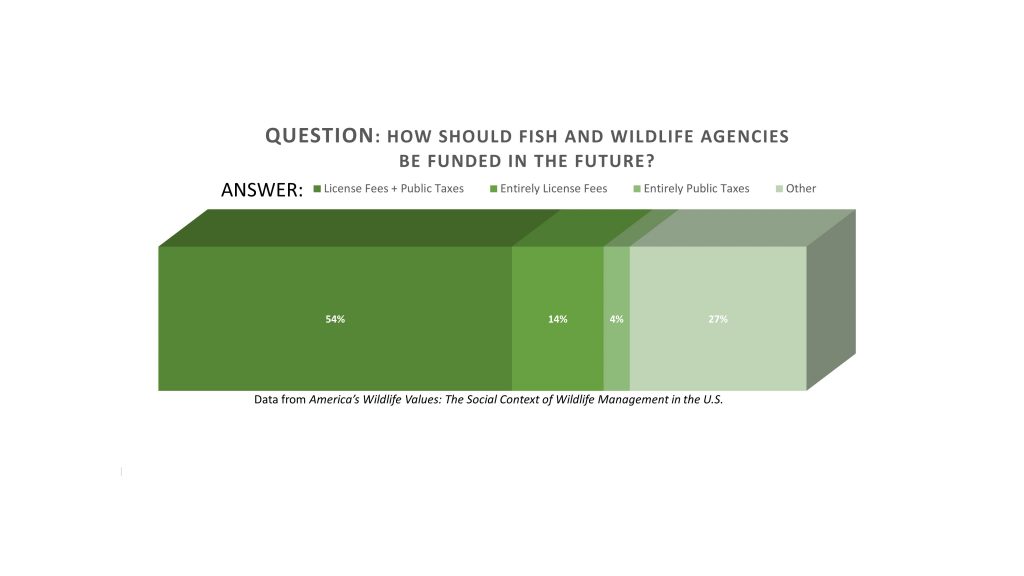 However, license sales only account for 35% of the money that supports state agency conservation in the US.
State agency conservation funding is increasingly coming from diverse sources. This is reflected in Pennsylvania's very own Game Commission.
The PGC has diversified how they fund wildlife management – which is a good thing because hunting licenses account for less than 20% of the Game Commission's funding.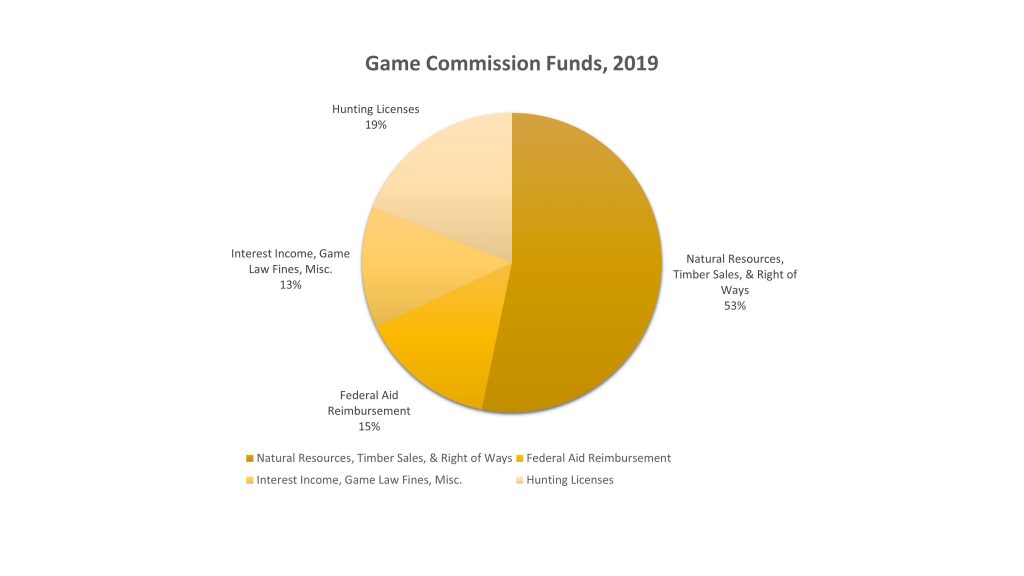 The PGC uses that money to support many different things. For example, the Game Commission continues to improve hunter access – more than 1.4 million acres of State Game Lands are open to hunting. In addition, there are 3.6 million acres of private land open to public hunting in the Farm-Game, Safety Zone and Forest-Game programs. Add the nearly 3 million acres of other public land open to hunting, and Pennsylvania hunters have almost 8 million acres, or 12,500 square miles, of land open to public hunting. (from rosenberry article).
We all agree that money is important. Money definitely plays an important role in the ongoing story of declining hunter interest and participation.
But something is missing. Who or what could the missing piece in this complicated story line of the conversation?
Did I mention that I also love cliff hangers?
-Tess Gingery