It's been a minute since we've visited one of our deer. And with the fawning season approaching, we decided to look at one of our does in Bald Eagle State Forest. Doe 16601 was captured and collared in March 2018. It appears she likes a view setting up close to the picturesque Chimney Rocks.
As fawning season gets closer, her movements get tighter.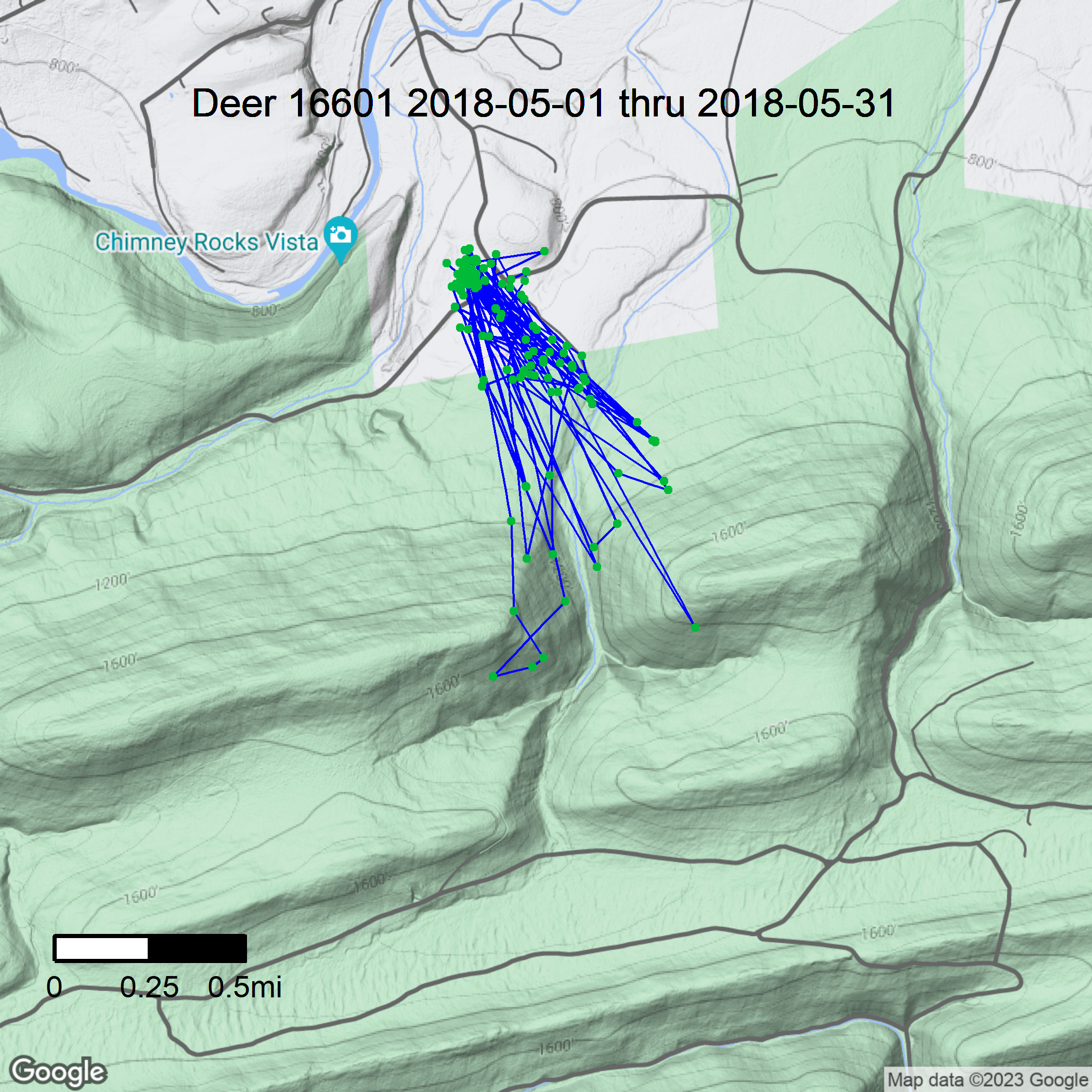 And her June locations seal the deal as Doe 16601 drops her fawns at the peak of fawning season with 1,000s of other does.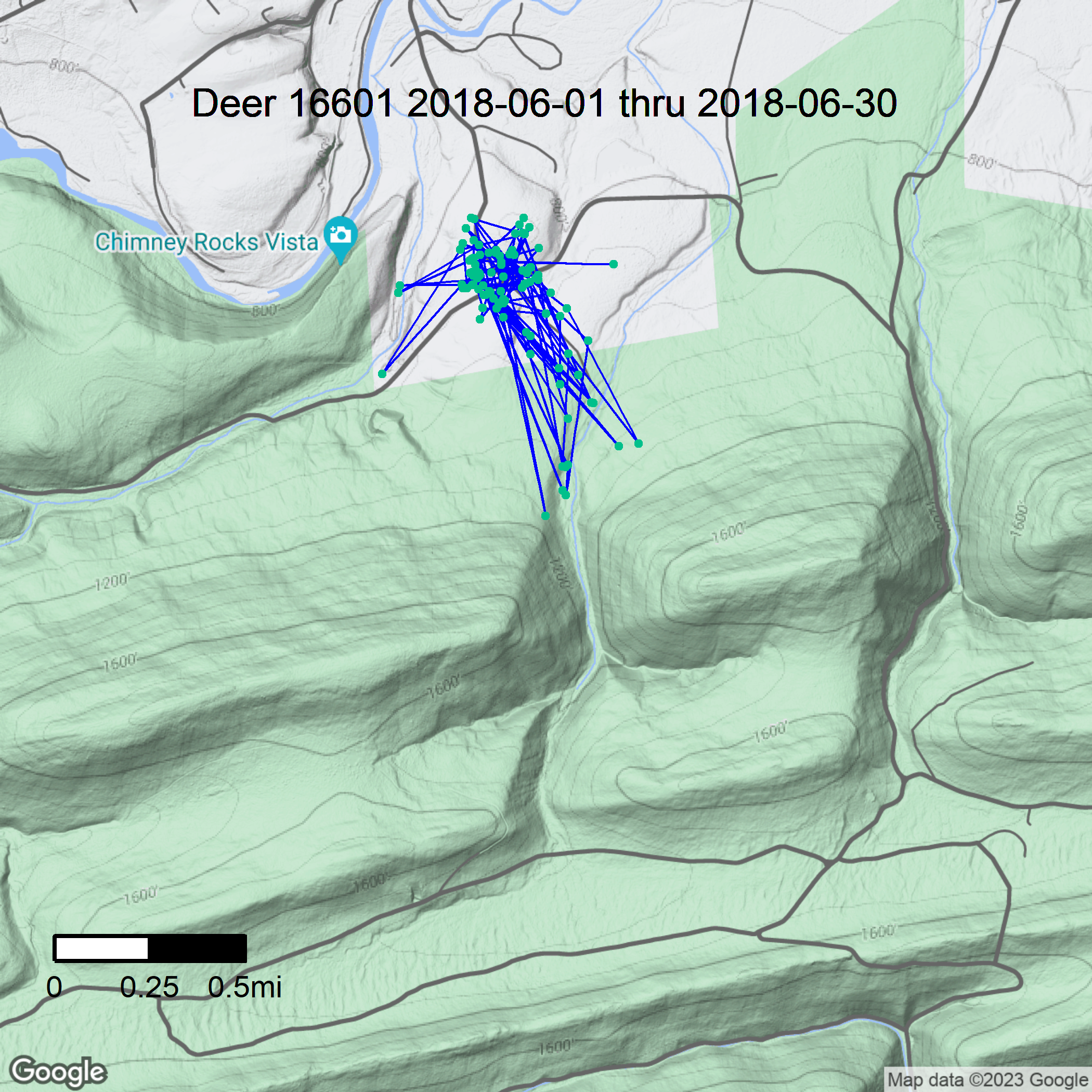 From the map, it looks like she parks her fawn(s) at the intersection of White Mountain Rd and Weikert Run Rd. Which doesn't seem like the safest place – granted it's probably not a high traffic area but it is certainly one in which human activity can be expected. Why would she choose to have her babies at the confluence of roads given the vast nothingness of the surrounding area?
Maybe 16601 is using us. There is evidence to suggest that human activity provides some level of protection against predators. Mamma moose in Yellowstone shifted their birth sites closer to paved roads to avoid brown bears who are no fan of traffic. And there is some evidence that coyotes avoid roads when possible. And that large carnivores (think bears, bobcats, coyotes, and wolves) avoided roads during the day.
Can you guess when fawns are most active? If you said during the day, you are right! Fawns and does with fawns are more active during the day than at night creating temporal space between them and predators.
So the fact that 16601 chose to leave her fawn on the side of the road isn't surprising after all. It may be the safest place.
-Jeannine Fleegle
Wildlife Biologist
PA Game Commission
Posts in this series:
The Human Shield
It's a Trap!
House Hunting