It is no secret that not everyone likes antler point restrictions (APRs). However, they are supported by about 60% of Pennsylvania hunters both before and after they were implemented in Pennsylvania. That is fact. And Pennsylvania is the only state that has ever truly evaluated the biological and social outcomes of this management action.
Besides just letting more male deer live to an older age, there are two schools of thought about why APRs should be implemented.
The first we debunked in the previous post – that APRs change breeding behavior. Before APRs were implemented in Pennsylvania, we did not know if they would or not. It was a plausible hypothesis. At that time, the conventional wisdom was that older, mature bucks did most of the breeding. This was based on observational research conducted in the 1970s and 1980s.
It wasn't until the early 2000s that genetic research demonstrated that dominance by older bucks was not occurring. Sure, they did slightly more breeding than younger bucks, but yearling bucks still did a lot of breeding – practically in proportion to their abundance in the population!
The research Jeannine wrote about in our previous post suggests that in states where harvest rates on antlered deer are very high (like PA used to be), APRs are unlikely to have much effect on breeding behavior. Examples of such states would be Pennsylvania, Wisconsin, and Michigan.
The second reason for implementing APRs is based on the hope that hunters will shift their focus to harvesting antlerless deer. In places where more antlerless harvest is needed, instituting APRs might support this action. But decades of human dimensions research suggests that this should not be an expected outcome. Hunters have many different motivations for hunting and obtaining meat is an important one, but it is not the sole motivation.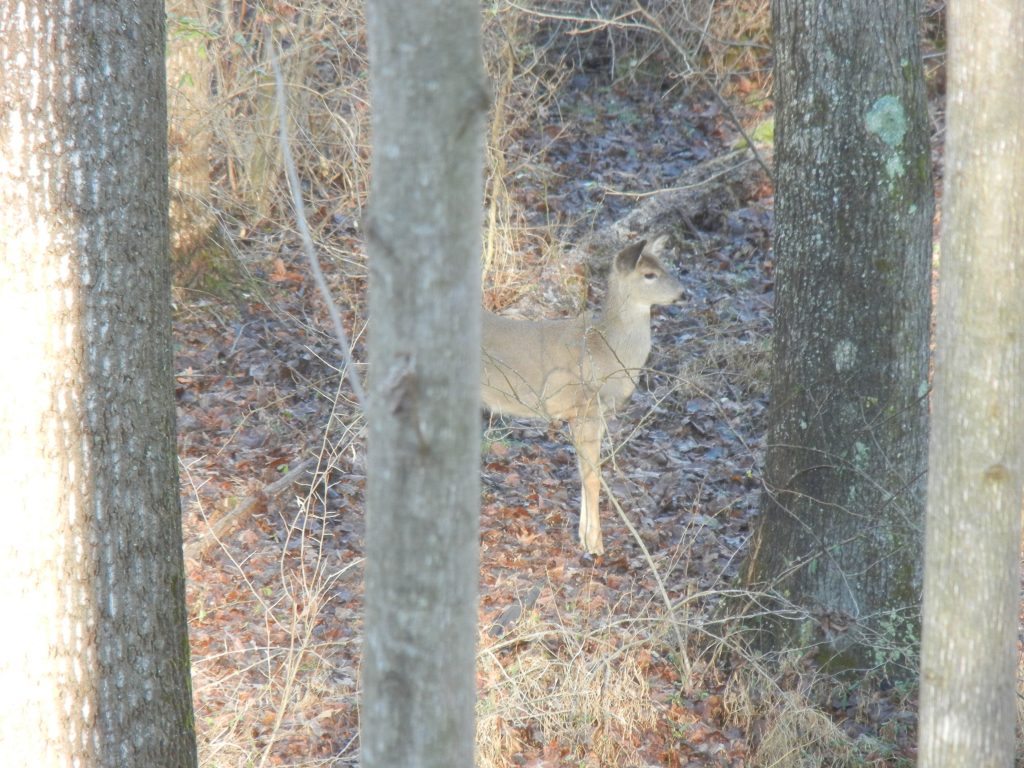 New York studied whether instituting APRs might cause hunters to harvest more antlerless deer. They found that it did not.
I find this argument that APRs will encourage hunters to harvest more antlerless deer particularly dangerous. Some have claimed that instituting APRs in areas with chronic wasting disease would reduce deer populations. There is no evidence for this at all. History has shown that reducing deer populations depends on issuing more antlerless harvest permits, and that hunters are willing to use those permits.
These 2 schools of thought can be a distraction and provide hunters with much to debate. The truth regarding APRs is that they can increase the number of older, antlered deer in a white-tailed deer population. But there is one very important caveat – APRs will only do this if you already have a high harvest rate on antlered deer. Where APRs have failed, or at least had minimal effect, is on populations where there is already an older age structure and a relatively low reproductive rate (so that both antlered and antlerless harvest is limited). Examples of failures tend to be with species like mule deer and elk.
Pennsylvania is one of the few states where APRs were recommended by the agency to sportsmen and sportswomen. That is why Dr. Gary Alt traveled around the state talking to >100,000 people about the potential benefits of APRs. The PGC distributed 35,000 videos about the rationale for APRs. It is estimated that these efforts directly reached approximately 318,000 hunters.
Given the more than 100-year history of buck harvest in the state, APRs were quite the departure from the norm. And while they didn't change breeding behavior or increase antlerless harvest, they are still supported by hunters almost 20 years later. Letting bucks live an extra year or two doesn't hurt or help deer behavior or deer management, but it does make most deer hunters happy!
-Duane Diefenbach