serənˈdipədē; noun; the occurrence and development of events by chance in a happy or beneficial way.
Research is a combination of a lot of things. Hard work. Creativity. Smart questions. Good ideas. Clever analyses.
There's also some luck involved that arises in unpredictable ways.
The Deer-Forest Study is all the above and we have compiled a summary of what has been learned by design, what we have learned due to good fortune, and what we hope to accomplish going forward.
You can read all about it here, The Deer-Forest Study, 2013-2020.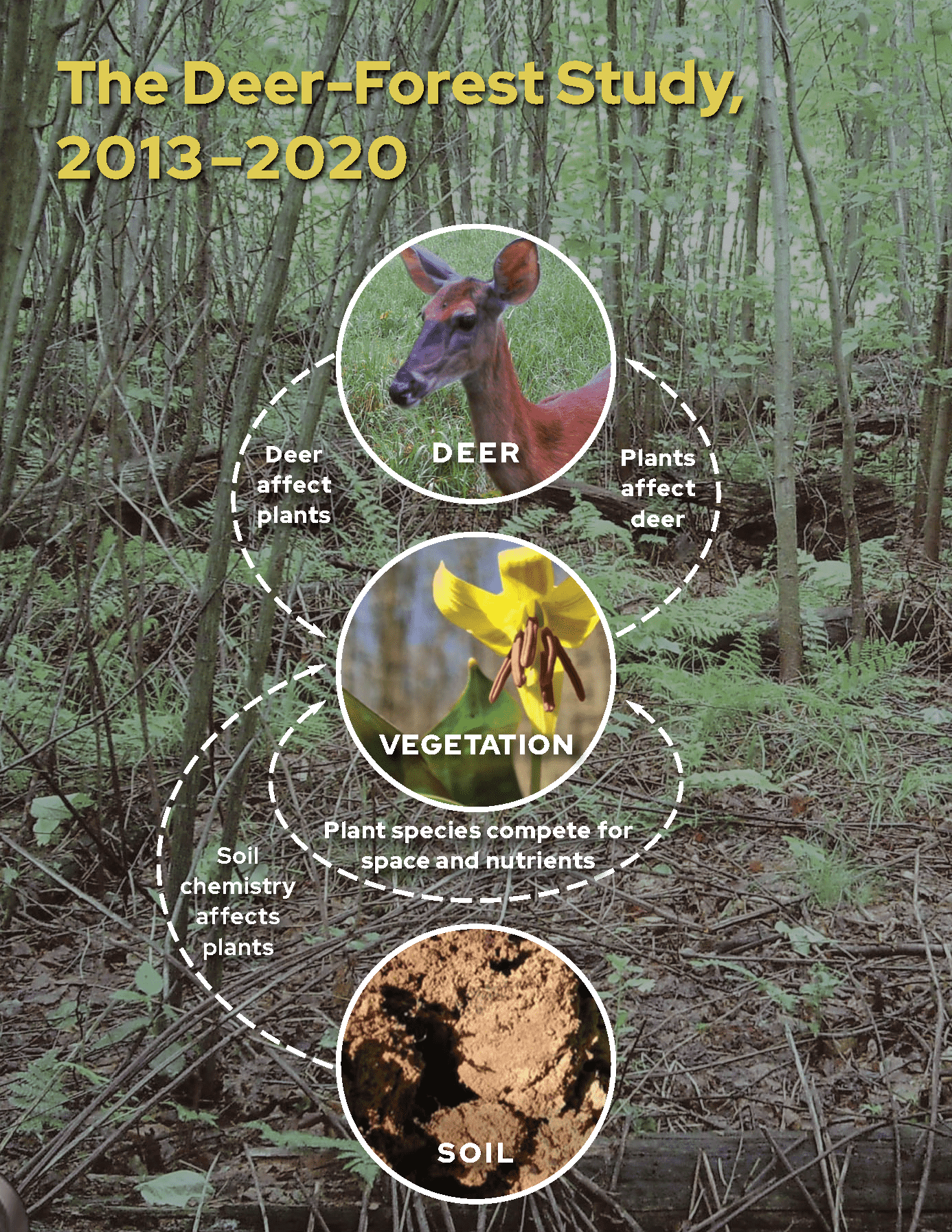 And, as always, all our published deer research is available on the Publications page of this website.
-Duane Diefenbach