From the Northern Crew:
Dear deer people,
A pretty uneventful week up here in the Susquehannock. I made a road trip over to Wellsboro on Wednesday to drop Roof Rack off at the repair shop (starting to feel like a bad case of déjà vu with this truck).
On the way back, my ride made a few pit stops including a visit to an old millstone quarry from 1836. Nowadays it's just some rock outcroppings in the forest. But one perfectly round stone "wheel" still lays as a 180-year-old remnant of the past.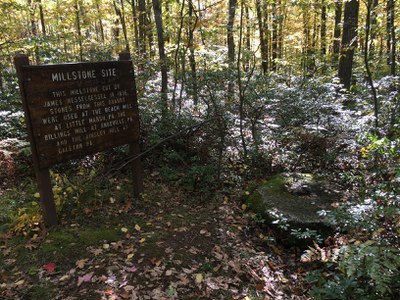 Mind-boggling to think we stood where James Hesselgessel (what a name) once stood a few centuries prior!
Other than that, it was business as usual. I forgot to mention in last week's update that the West Branch Bridge finally reopened after a month of 30-minute detours–joy to the world!
-Hannah
Field Crew Leader
PGC Deer and Elk Section
From the Southern Crew:
Hi all,
Overall, a pretty slow week in the southern study area. I had a three day work week with the festival on Saturday and the holiday on Monday.
I had a volunteer join me on Thursday. I picked Harley up after her classes were finished and we made it into the field in time to track down all 20 fawns. A few of the fawns gave us some trouble at first but she plans to volunteer again soon.
The two bridges that are out on Krise Valley Rd and Boal Gap Rd should hopefully be finished in about a week. This will make fawn monitoring easier.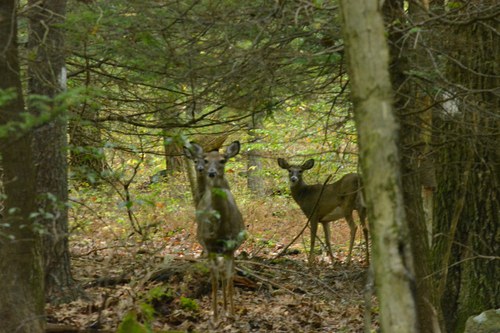 Fawn monitoring and recording GPS locations for some new trapping sites are in the forecast for next week.
-April
Field Crew Leader
PGC Deer and Elk Section
If you would like to receive email alerts of new blog posts, subscribe here.