[Comments in bracket are by Jeannine and Duane]
From the Northern Crew:
Dear deer people,
I bid farewell to my crew this week as they move on to new ventures. So it's just me now through the end of the year until winter trapping starts up in January. I will be transitioning to monitoring the fawns once a day, 5 days a week, 3 locations/week like last fall.
A few fawns went MIA briefly this week but we were able to track them down within a few hours. One fawn was 3 miles away from its usual hangout and another was 1.5 miles from its previous location 2 days prior. Interestingly, whenever we have fawns go on these little excursions, they usually return to their normal home range within a day or two. I'm not sure what inspired the 3-mile adventure, but the other fawn that traveled 1.5 miles was likely driven by an active logging operation.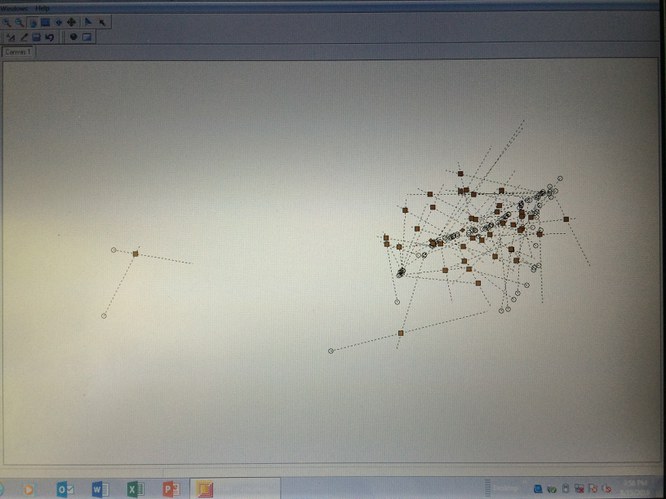 Shout-out to Josh who had a stellar fawn triangulation on his last day! This is what the telemetry azimuths look like in program LOAS [when 3 different measurements of the signal direction converge on nearly the same location – usually that doesn't happen and is why we call it a location "estimate"]. You can make out the roads by all the dots, which mark where an azimuth was taken.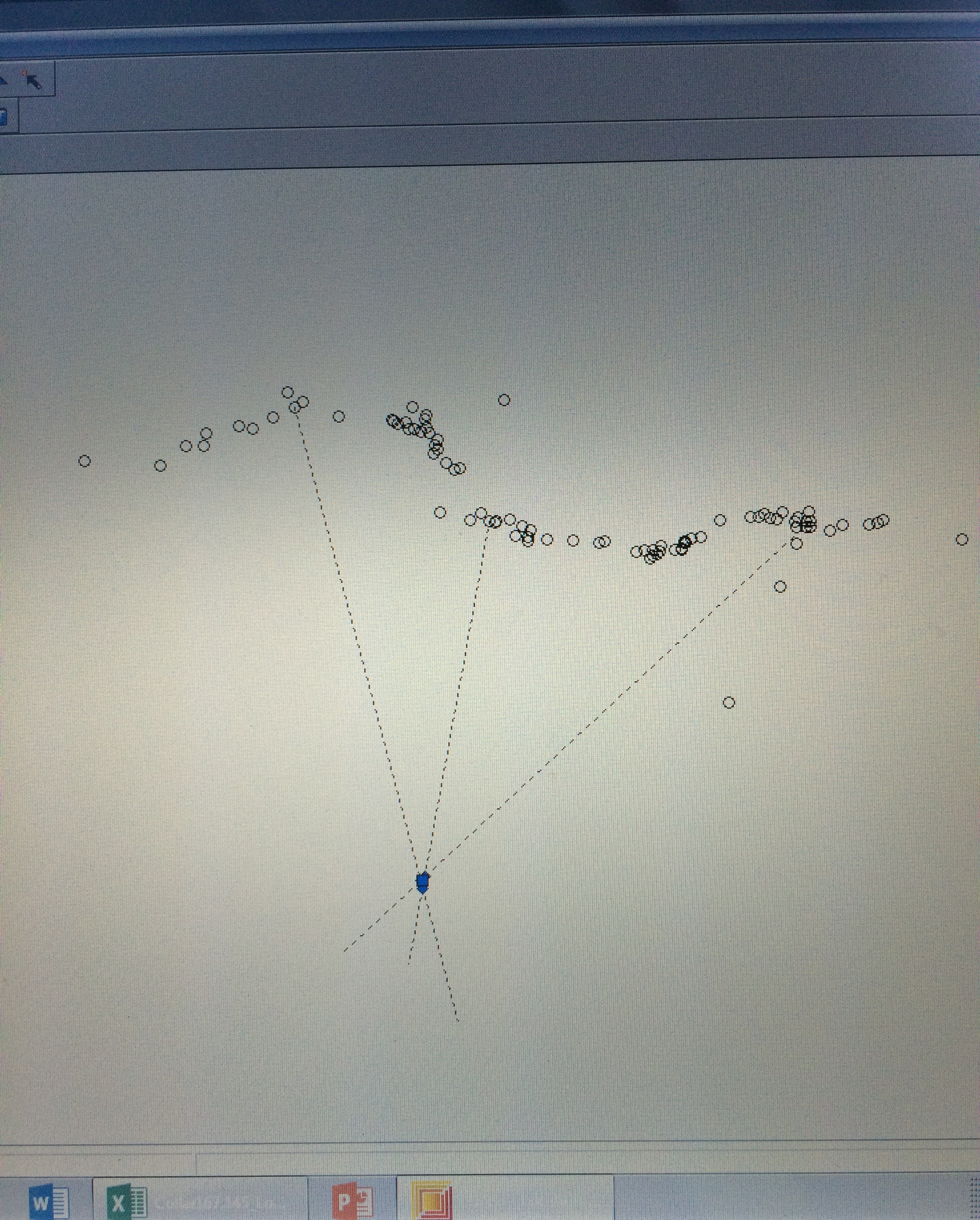 This upcoming week–aside from conducting telemetry and mort-runs [a "mort-run" is when we only verify the fawn collar indicates the fawn is alive but do not estimate a location] on the fawns–I would like to organize the storage shed and give the field trucks a thorough cleaning.
-Hannah
Field Crew Leader
PGC Deer and Elk Section
From the Southern Crew:
Hi all,
The final round of bear trapping in the south commenced in Bald Eagle on Wednesday. Julie and I assisted Emily, Matt and Wyatt to set the traps. We also assisted Emily with bear trapping from Friday to Sunday. No bears yet. But trapping will go through next Wednesday so our hopes are still high. Emily conducted the mort run for our Bald Eagle fawns all week.
Friday brought us another fawn mortality. Julie searched and found the collar which was both stretched and ripped. I met Julie and we went to the site later in the day to search some more; but we were unable to recover a carcass or find any positive signs that predation occurred.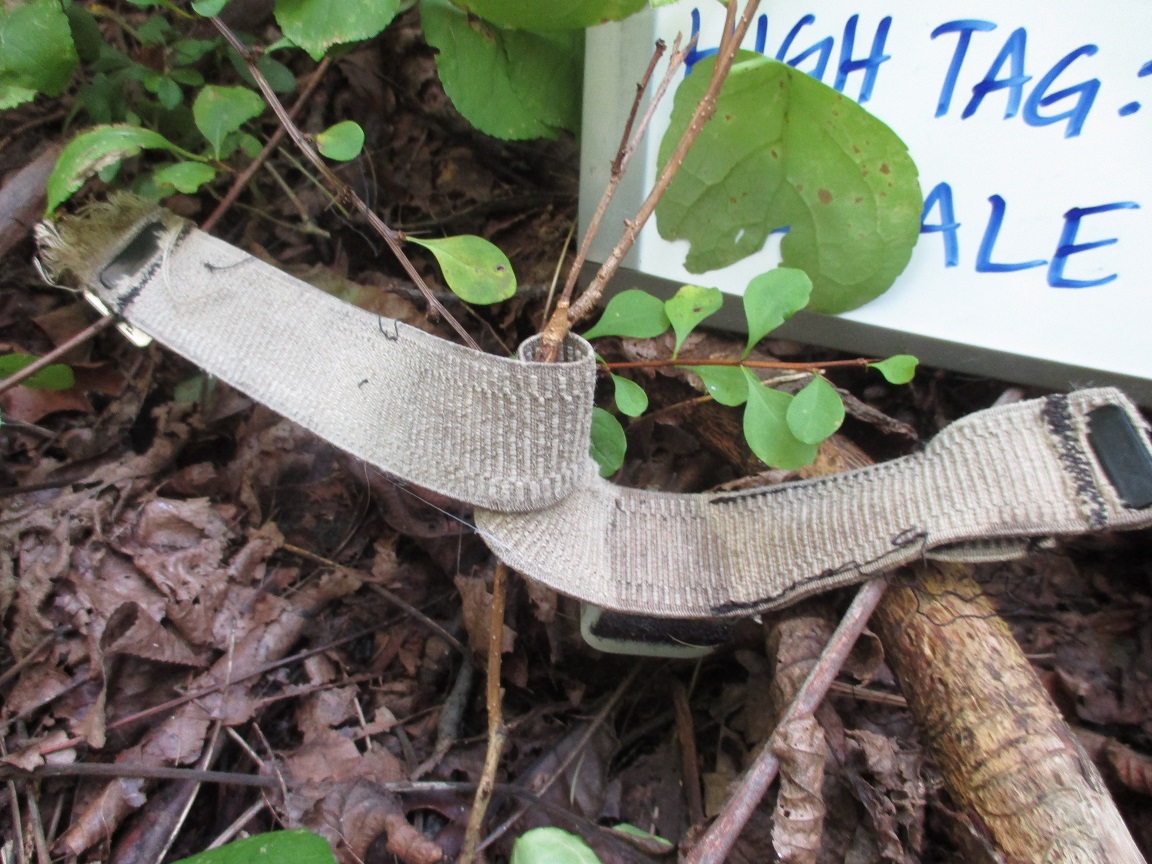 We swabbed the collar for DNA just in case. I saw this fawn bedded next to the VIT doe on Monday for the first time since we captured her and her brother on May 27. Her brother was our first detected mortality.
Levi and I ventured to Erie to pick up a PGC truck on Tuesday. And Julie and I saw the 25th fawn we captured (caught on our last day of searching in June) in a pasture with an uncollared fawn.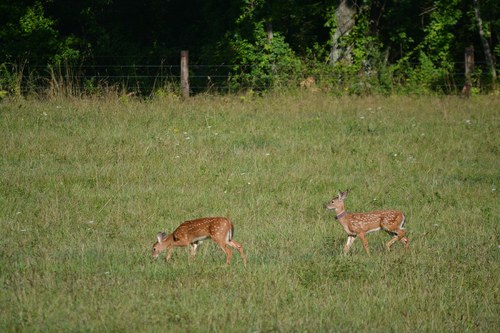 Julie and Levi will finish their hours next week. I'll miss their company, but hopefully they'll come back to volunteer.
-April
Field Crew Leader
PGC Deer and Elk Section
Subscribe to the Deer-Forest Blog by email
And Follow us on Twitter @WTDresearch