From the Northern Crew:
Dear deer people,
Deer and turkey and bears, oh my! Spirits were high this week as we broke our record from last year, catching our 77th deer in the Susquehannock and deploying our last VIT collar. We also had a first-timer when we pulled up to one of our traps and found a 2-legged feathery critter flapping around inside. Turns out turkeys are suckers for corn too! We promptly came to the rescue of our feathery friend.
But, as you know, deer and turkeys aren't alone in their affinity for corn piles. To our dismay, we had to shut down 3 of our 7 traplines this week on account of bear activity. Can I get a big, "BAH HUMBUG!?"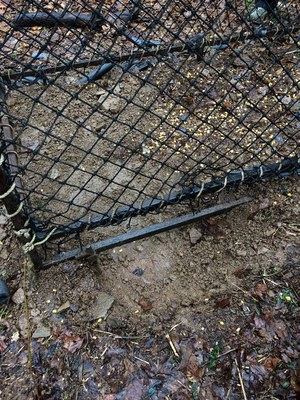 In speaking with Brandon, the bear bio aide who accompanied us this week, he said it could be the weather causing them to wake up early, or it could be mangy bears that never went to sleep in the first place due to their condition. Whatever the case may be, if we keep running into bear sign, we may have to resort to shutting down our Clover traps entirely and relying on rocket-netting exclusively.
Other highlights from this week included launching our 4th rocket net of the year and catching two deer in one trap! This is the second time this year we've caught a doe and fawn together in a Clover trap. However, the fawn this time was probably the smallest (not to mention cutest) deer my crew has ever caught in the winter.
My crew has been hard at work pre-baiting and moving traplines over the weekend in hopes that we'll catch more deer than bear this week. We're hoping to rocket-net some new sites as well.
-Hannah
Field Crew Leader

PGC Deer and Elk Section
From the Southern Crew:
Hi all,
This week we captured 7 deer, put out 3 VITs and 1 regular GPS collar! We had hoped our new trap lines would bring a few more captures, but the deer are showing us who's boss. Still, a decent week for the South considering the mild weather. 
Our rocket net sites finally produced for us again. Tuesday, the deer were moving before the thunderstorms and we captured an adult and yearling doe. The strong, cold winds had the deer bedded down Wednesday, but they were then hungry by Thursday. By some miracle, all 10 deer at one of our rocket net sites did not come out at once. This herd tends to be uncooperative and stands all over the field, behind the rockets, etc. Thursday, only four deer came out, and by 5:42 PM, we captured an adult and yearling doe.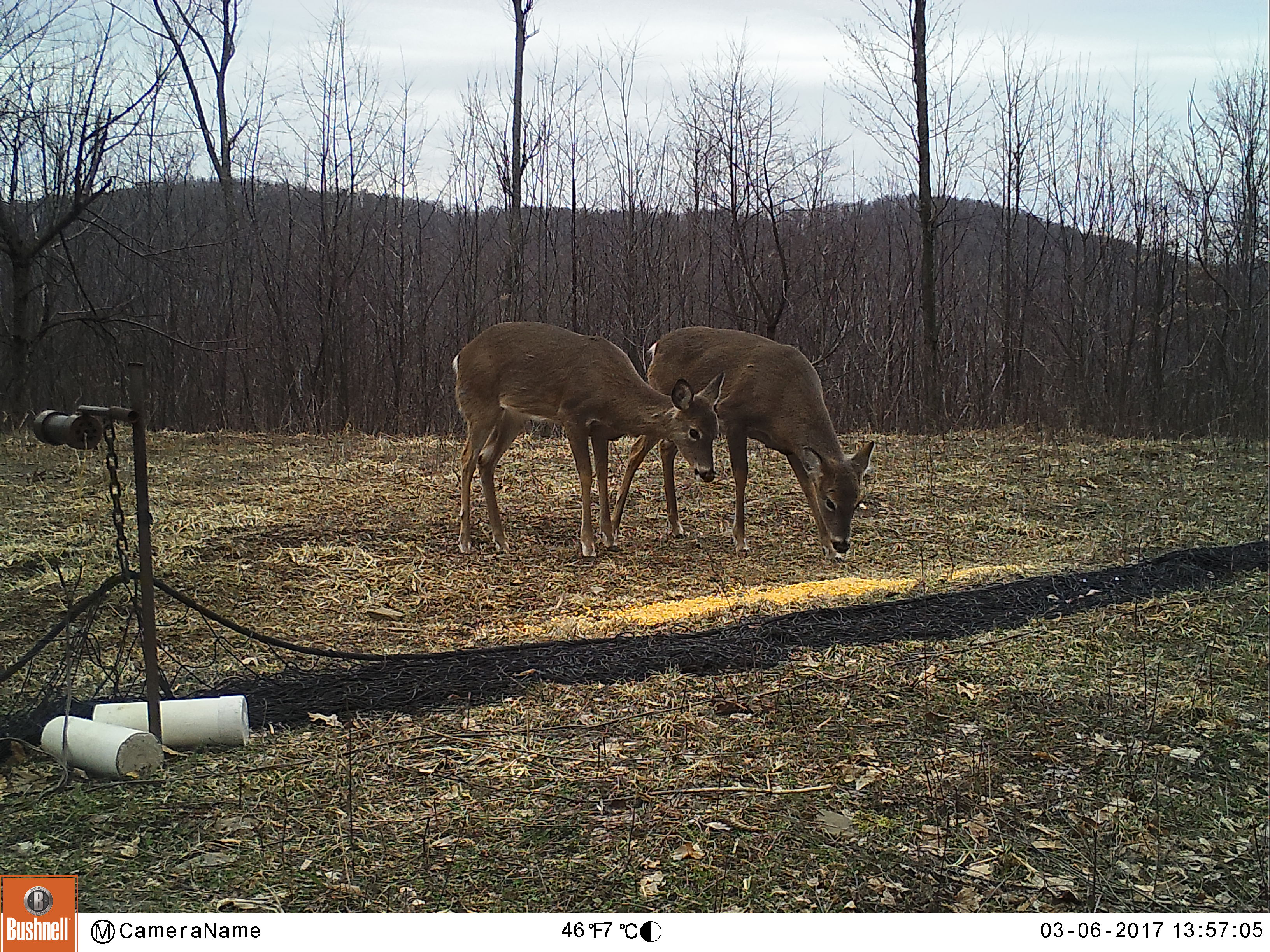 I must say it was awesome to work a rocket net in the daylight. I wish we could do it more often. Also, the odds that we captured an adult and yearling doe twice this week seemed slim. Generally, it takes time for the adult does to get on bait and in position.  And if we capture them, it's usually with one or more fawns. Both of the adult does received VITs.
We captured two adult does and a juvenile female in the Clover traps this week. One of the adult does received a VIT. This doe was visiting this site along with numerous other deer (this is where the 6-time champion GPS-collared buck resides).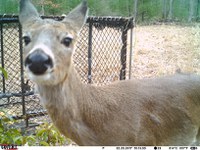 She and her fawn were the most persistent visitors though. She even stopped in a few times to take some selfies before we captured her (How can you not love that face?!). 
The other doe was a Bald Eagle recapture from 2016. She, again, looked to be a small deer and had a small neck, but I knew exactly who she was. We drugged her for a VIT, but spotted suspicious lumps in/around her genital area. It turns out these lumps were likely vaginal cysts (yes, deer get those, too). We did not attempt a VIT on her. She did get a regular GPS collar though.  I saw her on a camera at a different site with two fawns.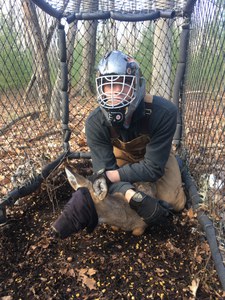 Interesting that all of our captures were females this week! It is the first week we went without capturing a buck. As my crew likes to joke, the bucks are our "target species," but really they know the mama deer are the money makers. They also seem to be the smartest deer. Girls rule, boys drool.
We moved a rocket net in Bald Eagle and will move a trap line this week.  And hopefully we'll get some additional rocket net and Clover sites baited.
PGC Deer and Elk Section
If you would like to receive email alerts of new blog posts, subscribe here.