[Comments in brackets are by Jeannine and Duane]
———————————————————————————-
From the Northern Crew:
Greetings from the Susquehannock Deer Crew,
This week we wrapped up the trapping season. Our final total was 64 deer processed. We also dealt with some unexpected weather.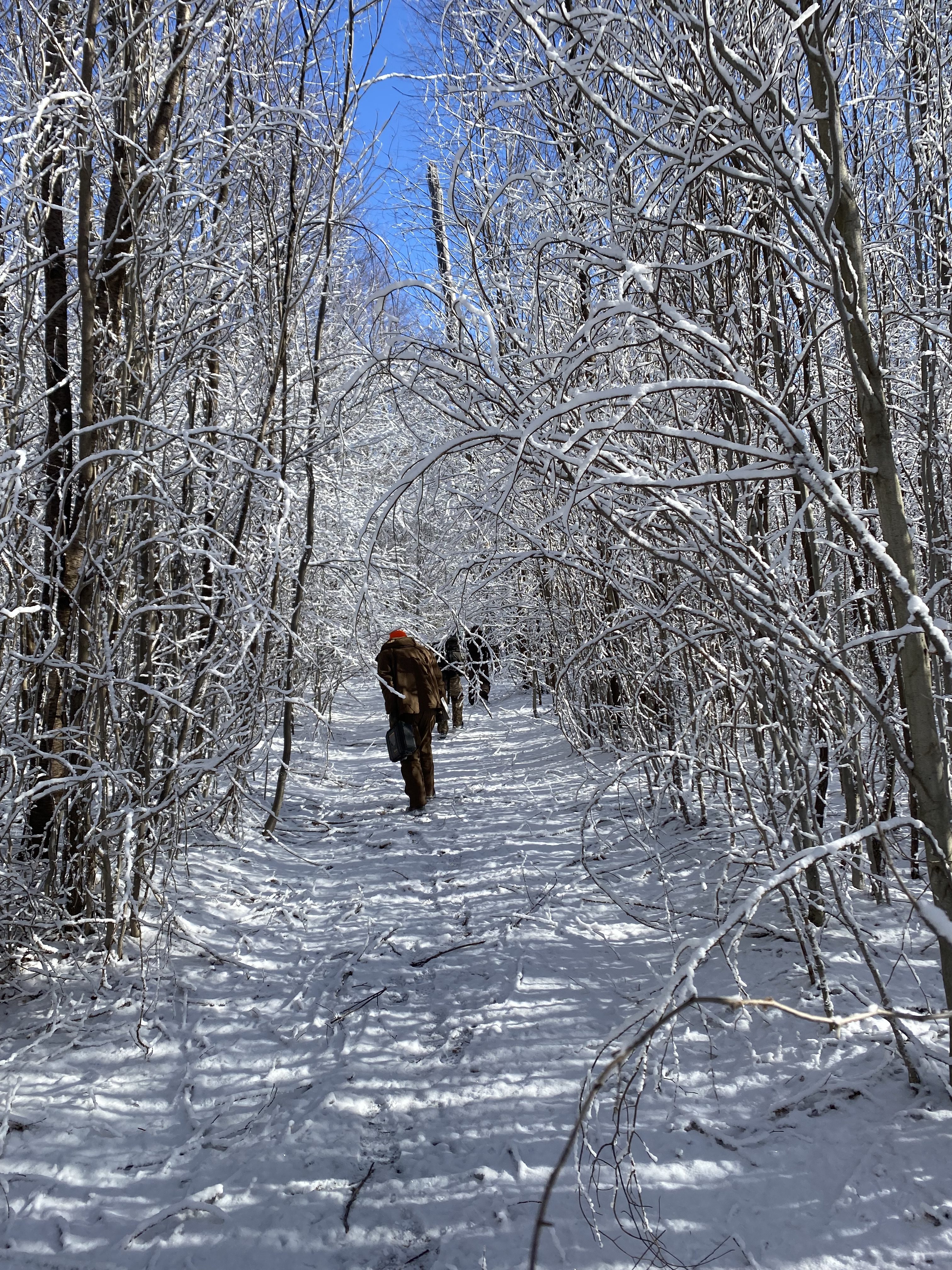 Also, with the weather getting warmer, we have had additional and unwanted guests to our traps, including a momma bear and her cubs.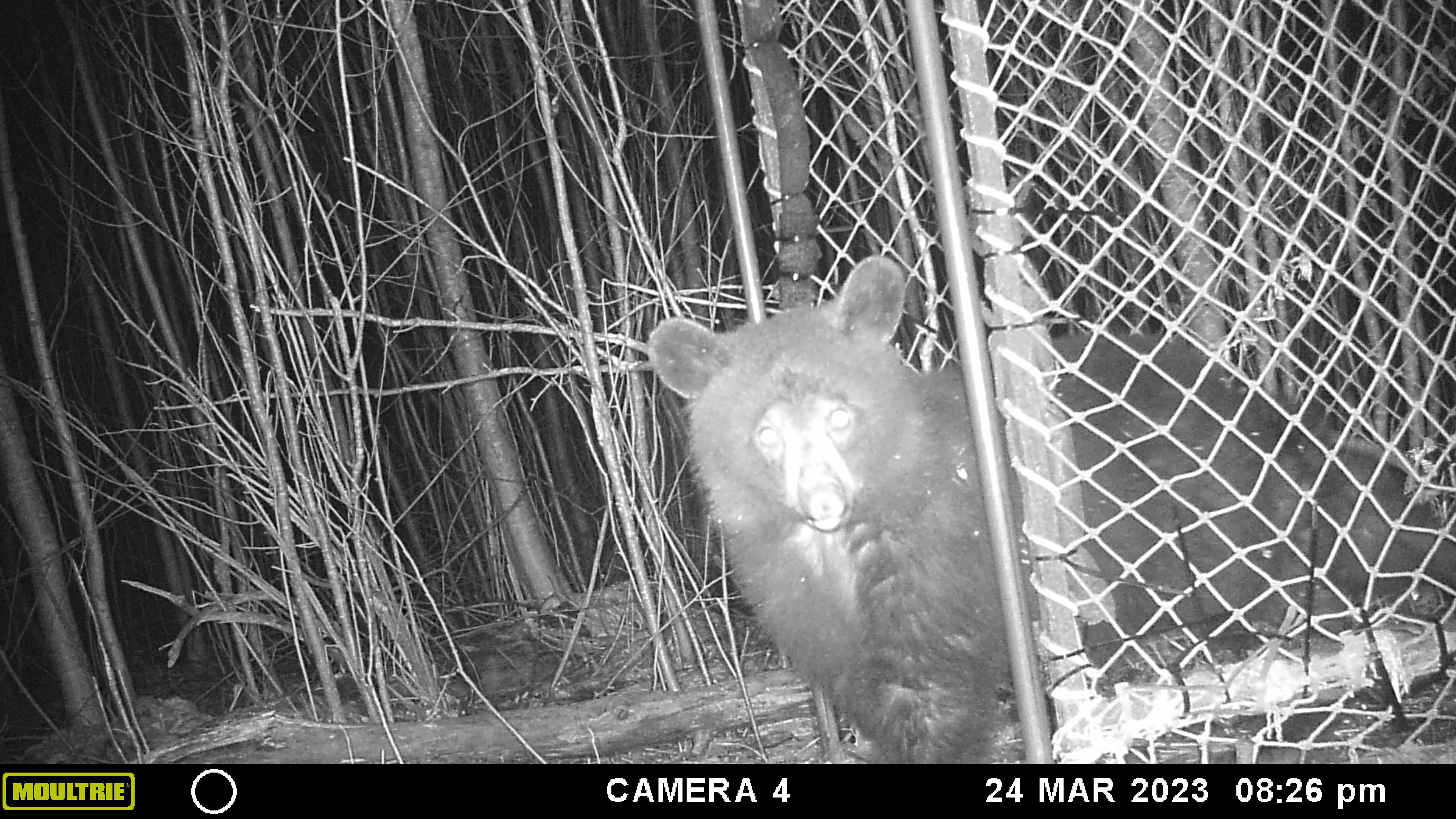 At another trap site, we have a bigger bear visiting.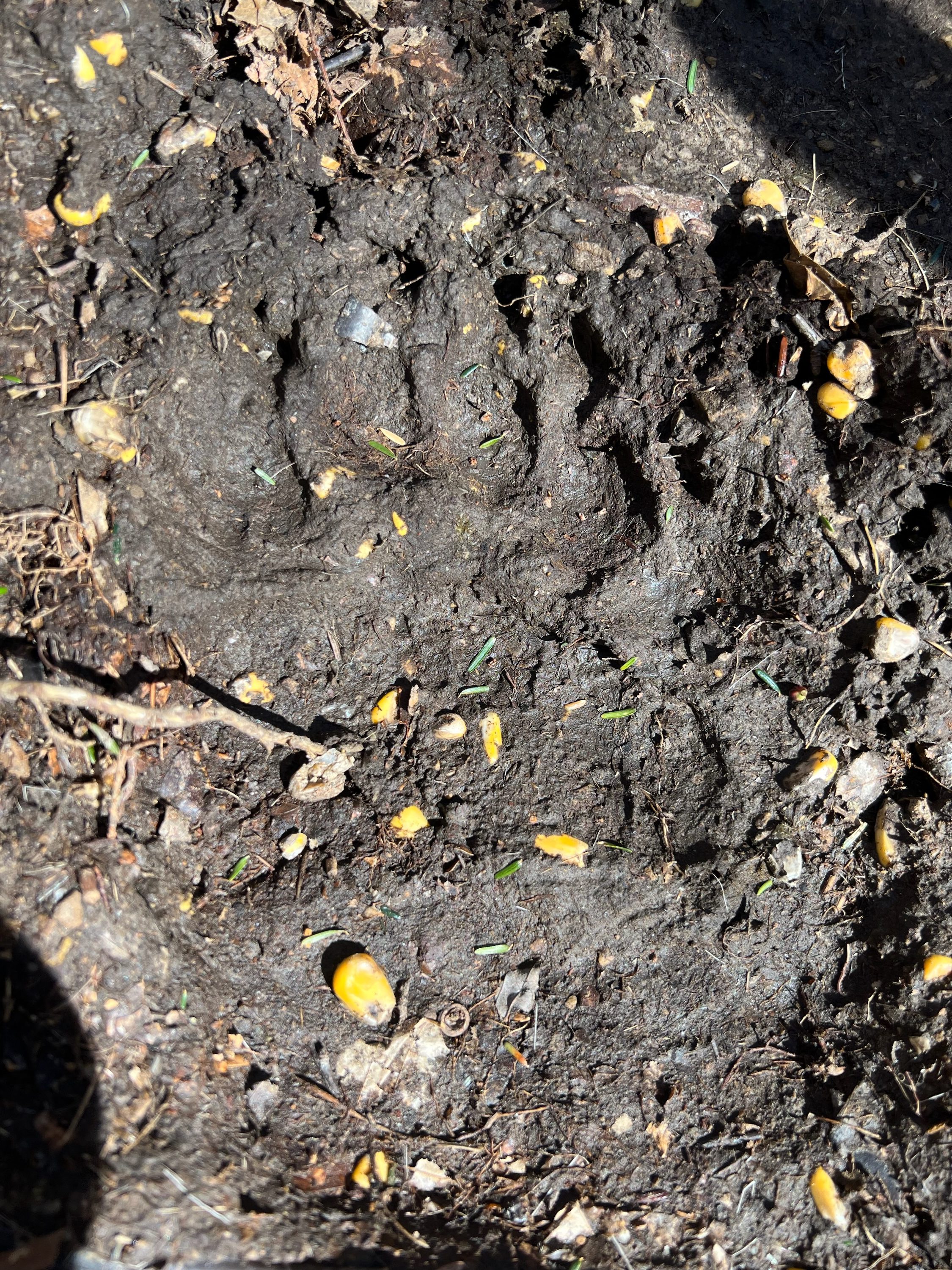 -Alex
Northern Crew Leader
PA Game Commission Deer and Elk Section
———————————————————————————-
From the Southern Crew:
Hello all!
It's officially the end of the 2023 deer trapping season for us in the southern study area! And it's been a wild ride.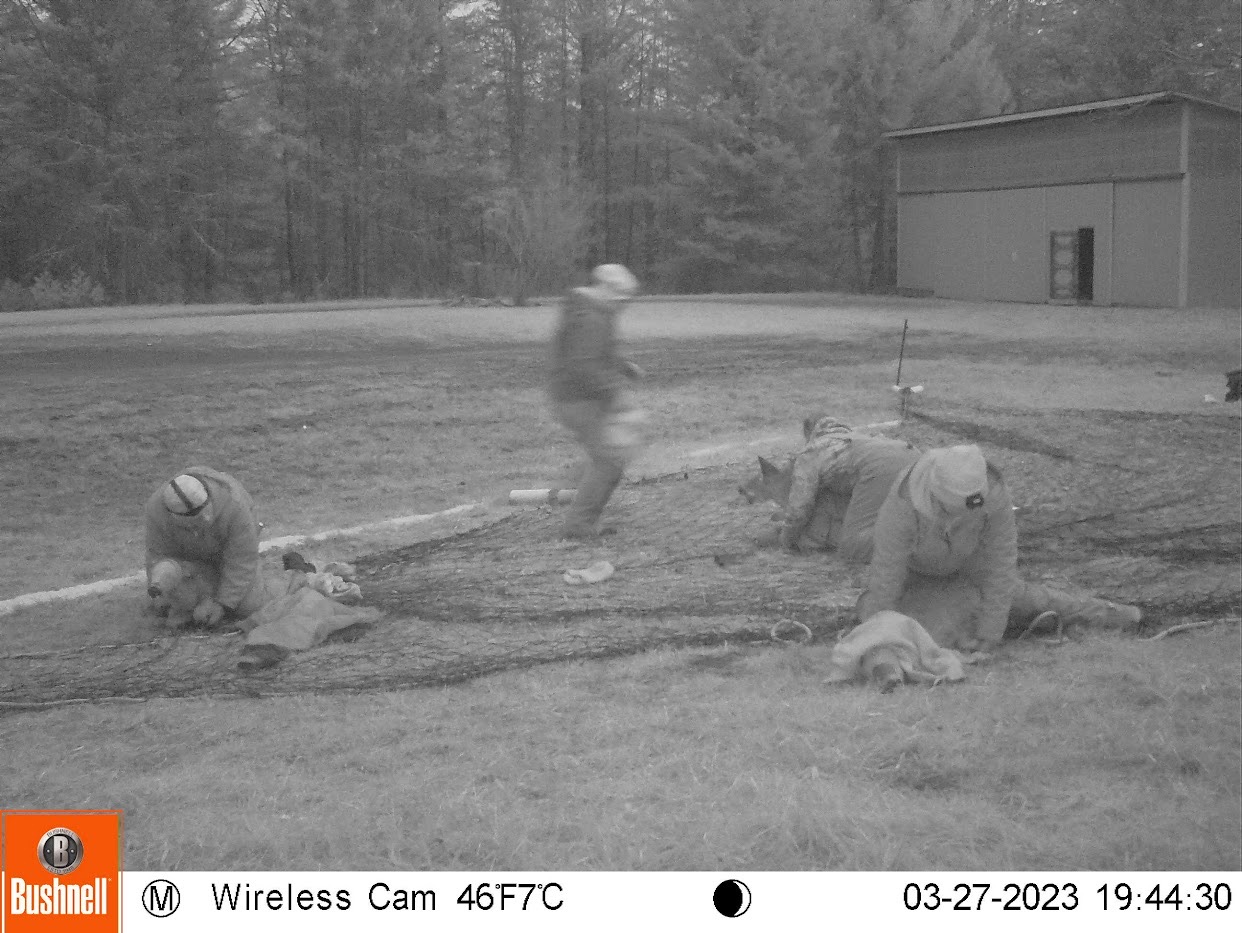 Anyone local may have noticed the lack of winter weather this season which I suppose could be a pro or con depending on your point of view! We've had some good days, some bad days, and some incredibly windy days (evidenced by the four-legged blind).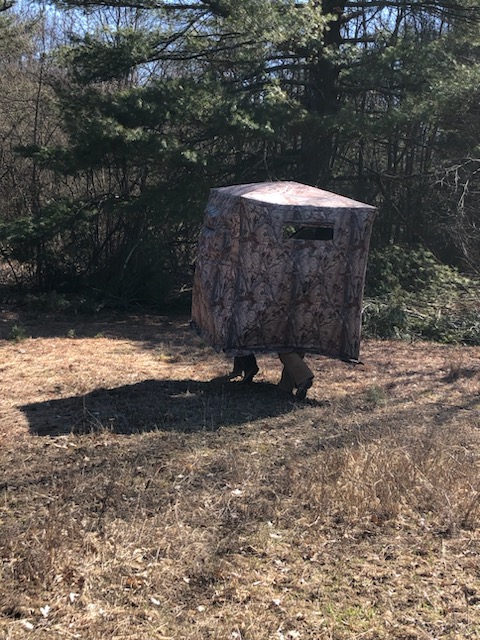 But most importantly, we've had a good, safe, and fun season while still managing to catch a few deer despite a challenging season. 
And now we're looking forward to conducting the FLIR surveys and learning a new set of skills to build onto our repertoire! We've continued to spot more mammals, birds, and amphibians on the move.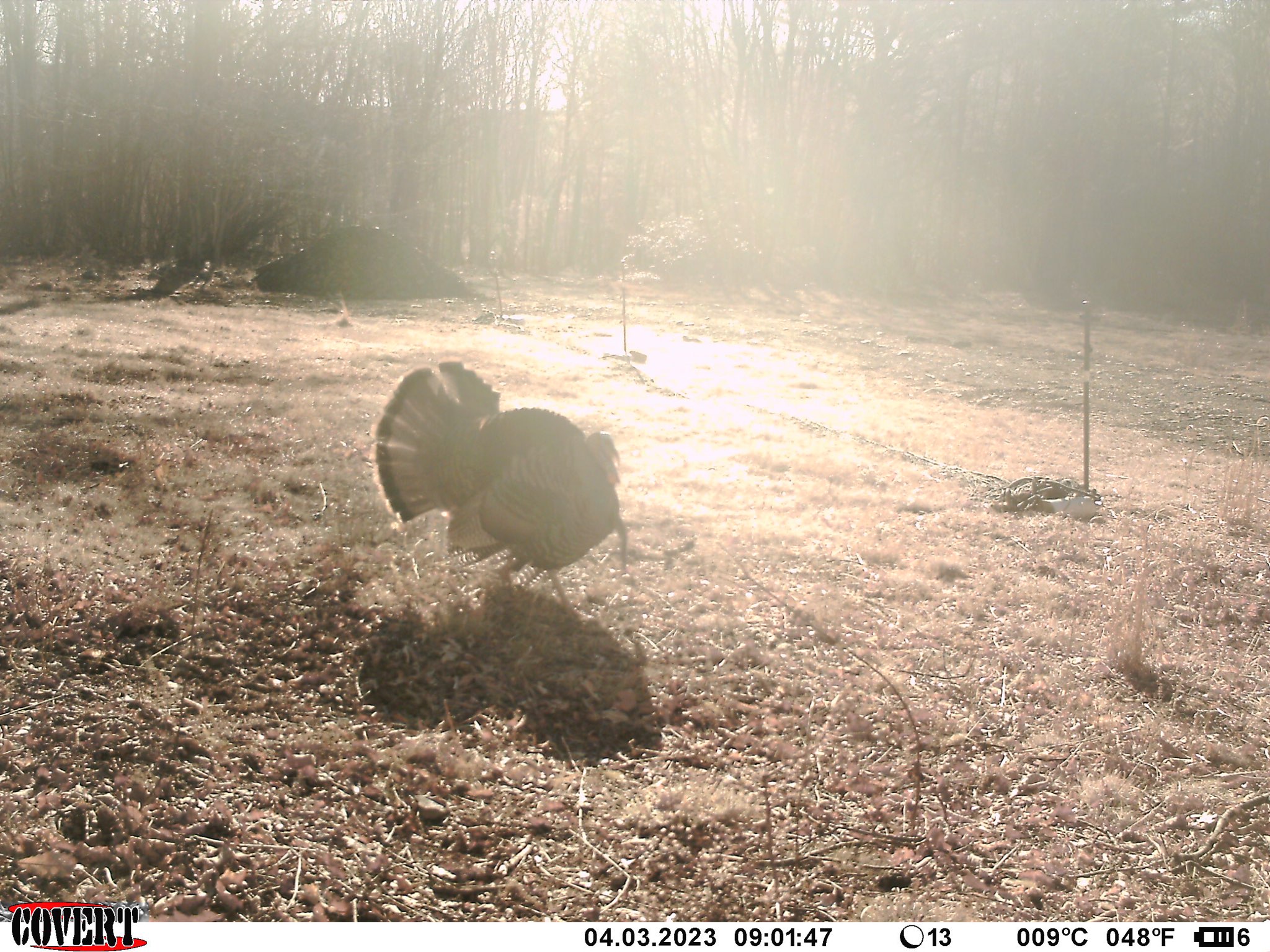 And though our target species may have been white-tailed deer, we've had the pleasure of seeing a lot of turkeys at our trap sites and all over the state forests. I hope everyone is able to stay curious and explore the great outdoors this spring!
-Michaela
Southern Crew Leader
PA Game Commission Deer and Elk Section