[Comments in brackets are by Jeannine and Duane]
———————————————————————————-
From the Northern Crew:
Greetings from the Susquehannock Deer Crew,
This week flew by like many others. We had with a beautiful morning with the fog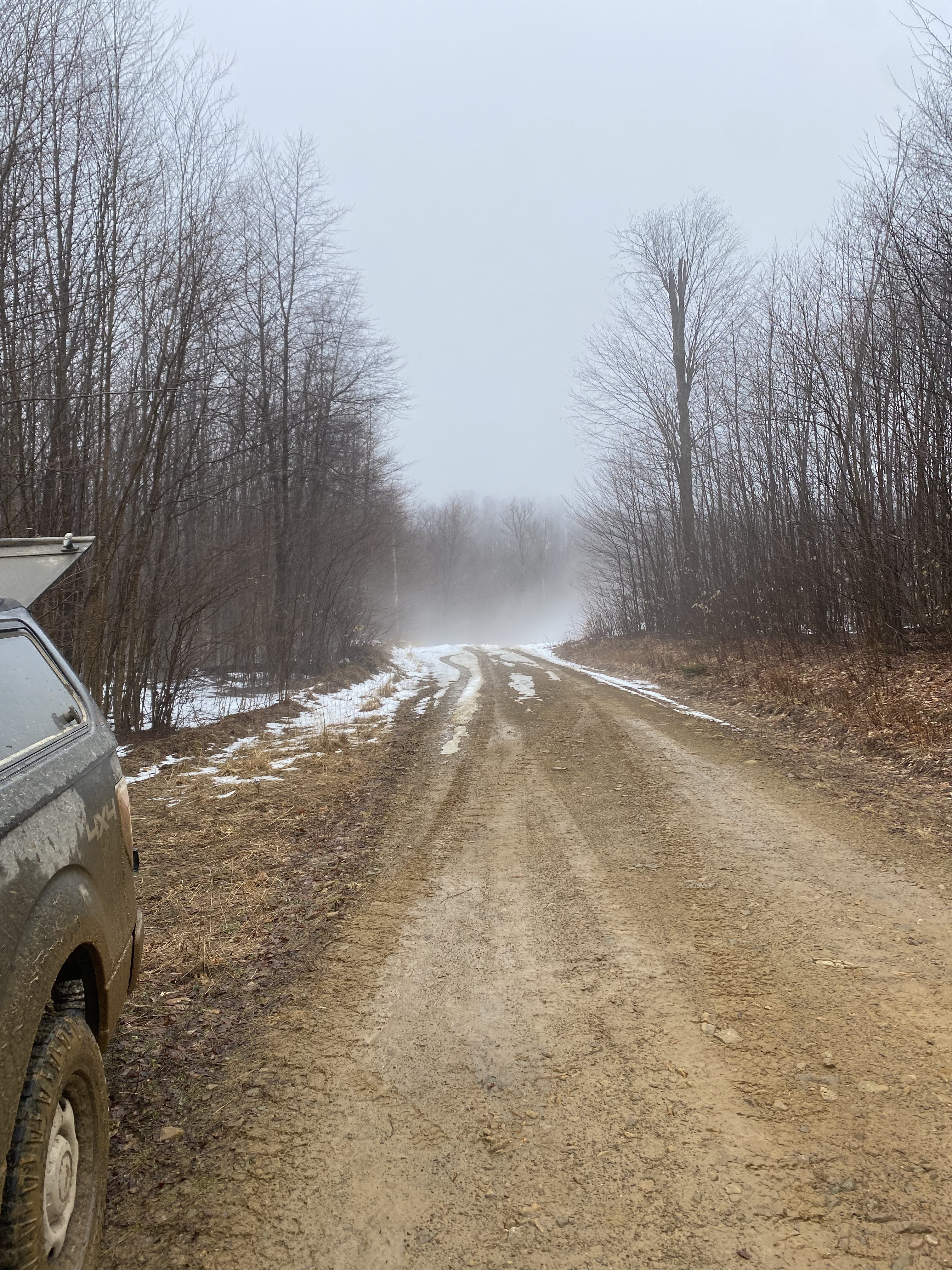 And with the snow melt, we mud season is upon us as evidenced by the truck.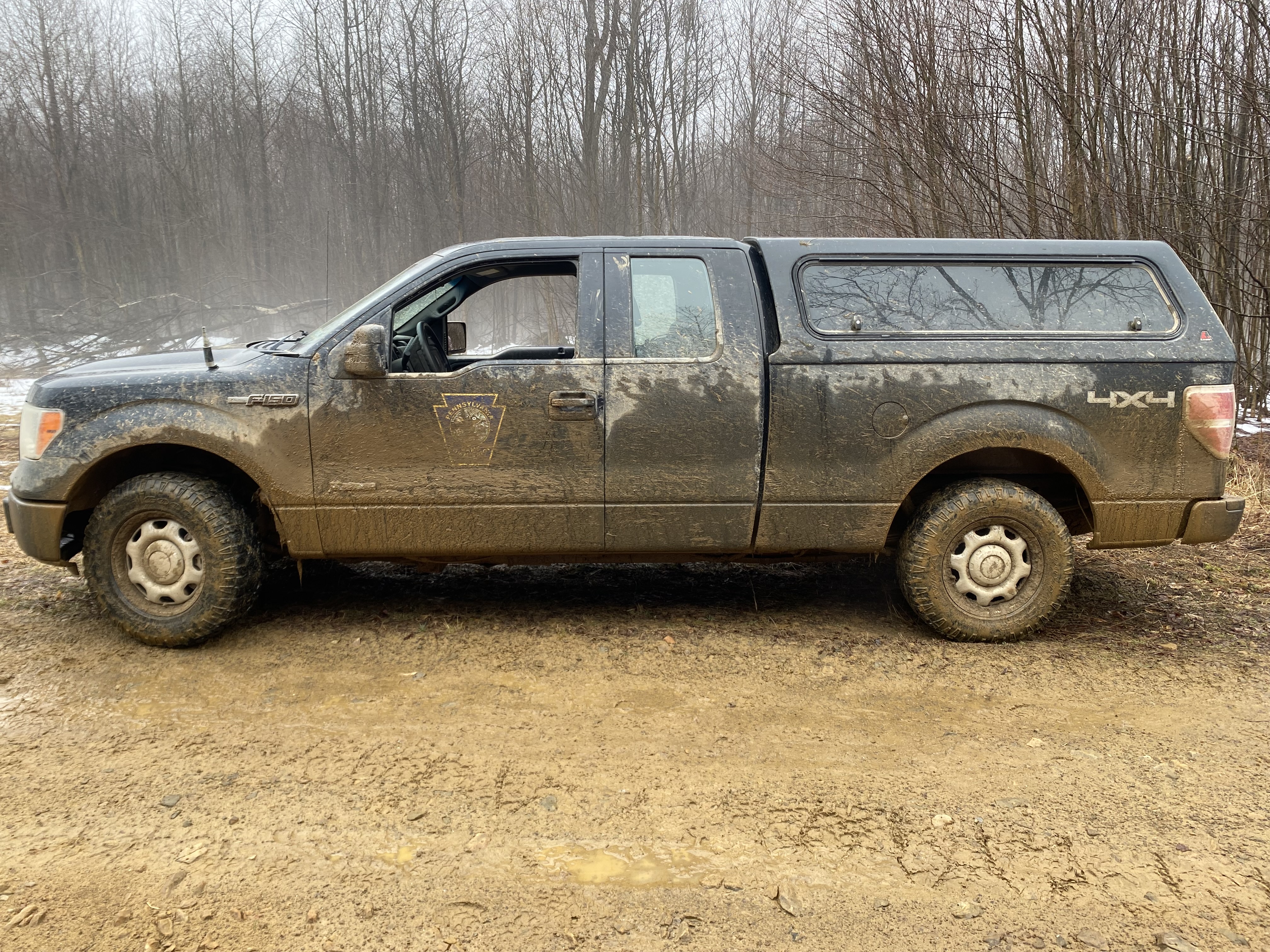 This week was a productive one thanks to a lot of hard work and long hours from the crew. We have now processed 60 deer this year.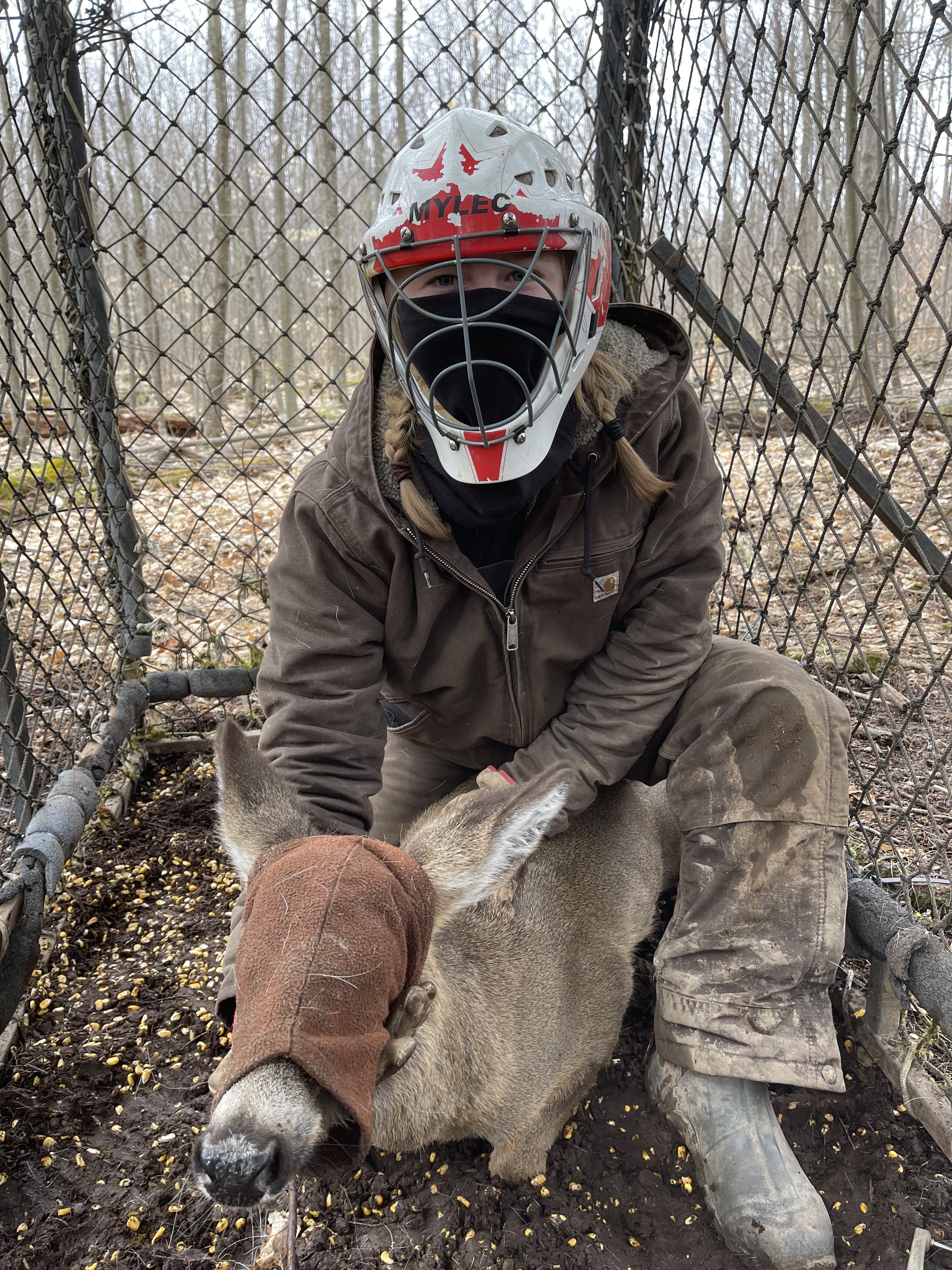 -Alex
Northern Crew Leader
PA Game Commission Deer and Elk Section
———————————————————————————-
From the Southern Crew:
Hello all!
Yet another week in the books. We've noticed a slight uptick in deer activity, and our 2 successful rocket nets would seem to support that observation! With only a few more days remaining in the trapping season, we're making the best of the time we have left.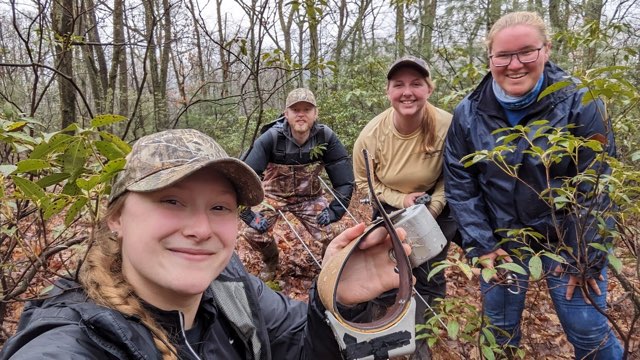 It's been difficult to find time away from deer trapping, but we managed to find another collar in Rothrock! And we've been appreciating the smaller wonders of the field, like the little moths and emerging vegetation that green-up is providing.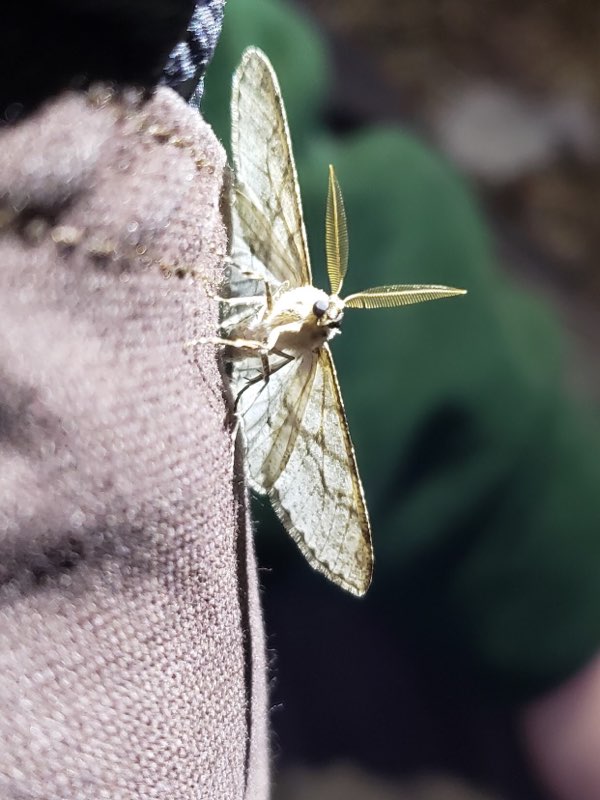 It's been a bittersweet season- with an exceptionally mild winter it was difficult to convince deer to go into traps. But on a positive note, we haven't had to use snow chains at all this year (knock on wood)! And as we approach the end of the season, we know that there are only a few days left before we pack up our nets/traps and reminisce over all of our experiences- the good, the bad, and the ugly. 
Thanks for keeping up with our adventures, and I hope everyone is doing well!
-Michaela
Southern Crew Leader
PA Game Commission Deer and Elk Section