[Comments in brackets are by Jeannine and Duane]
———————————————————————————-
From the Northern Crew:
Greetings from the Susquehannock Deer Crew,
This week was a productive and fun one. To start the week off, we found a deer skull [We call those fun field finds!]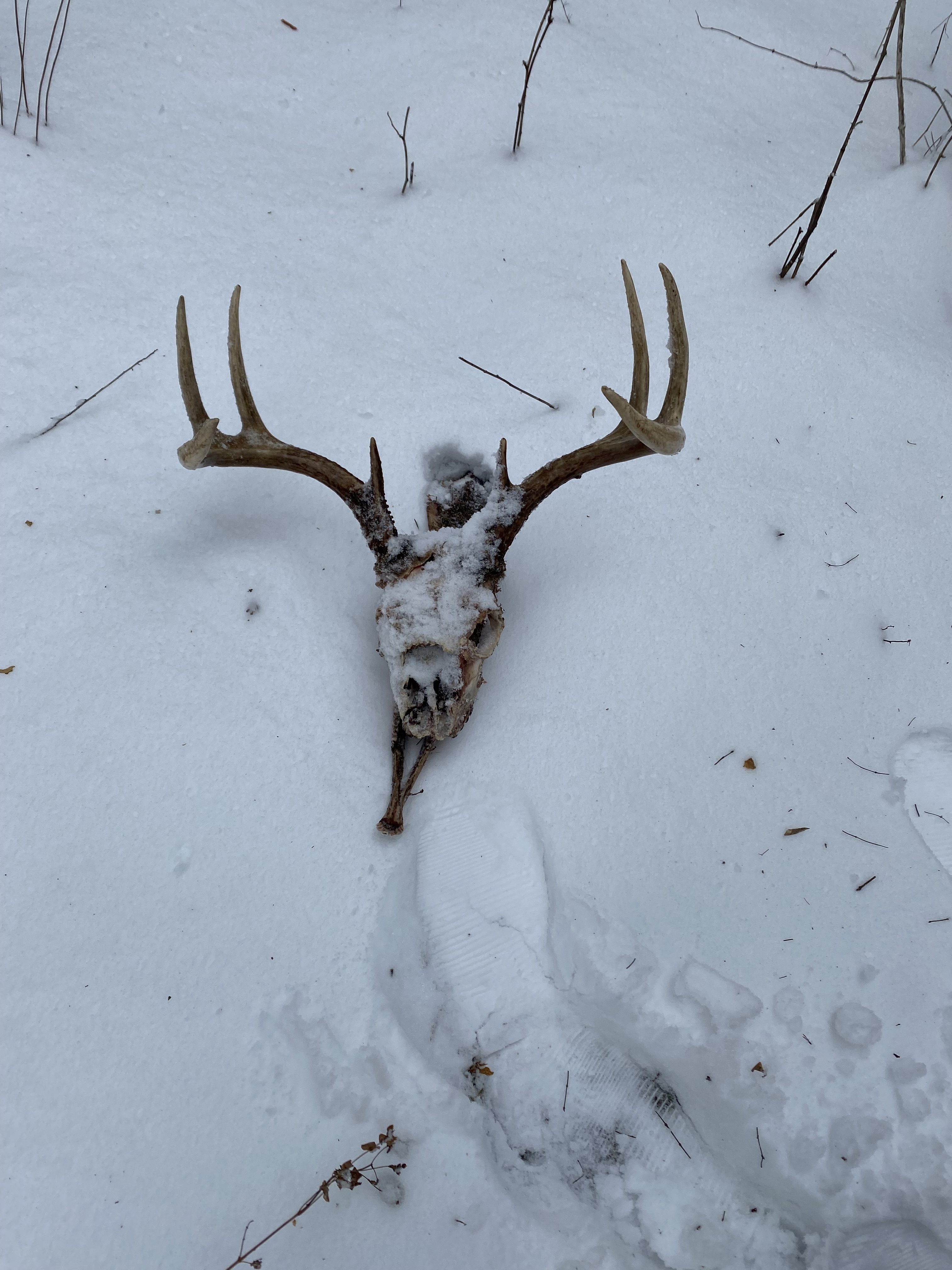 During the week, the snow came in thick. The crew was happy to work in the snow as we haven't had much of it this year.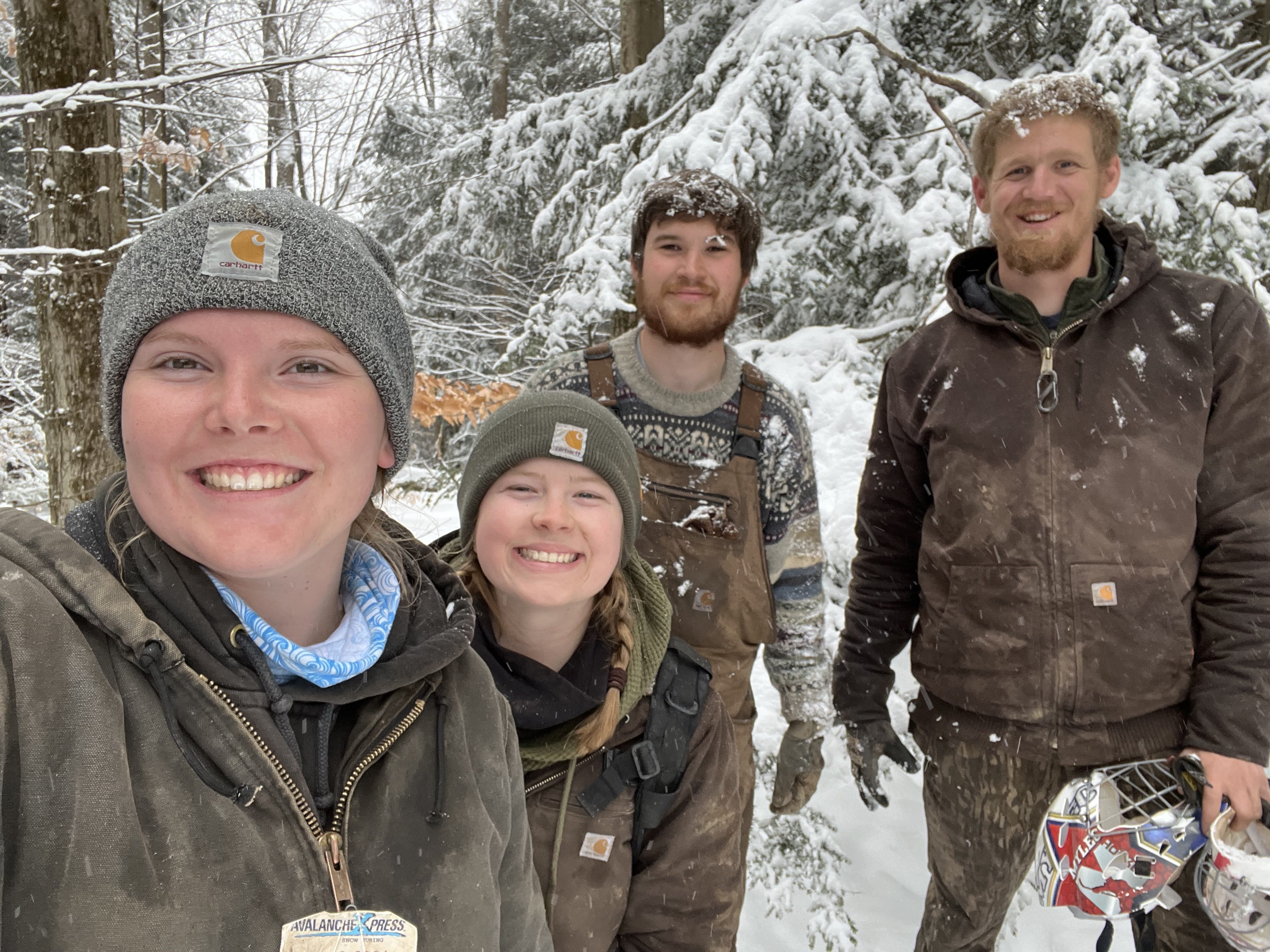 Due to the snow, some luck, and a lot of hard work, the crew was able to capture another 9 deer this week, bringing the total up to 42.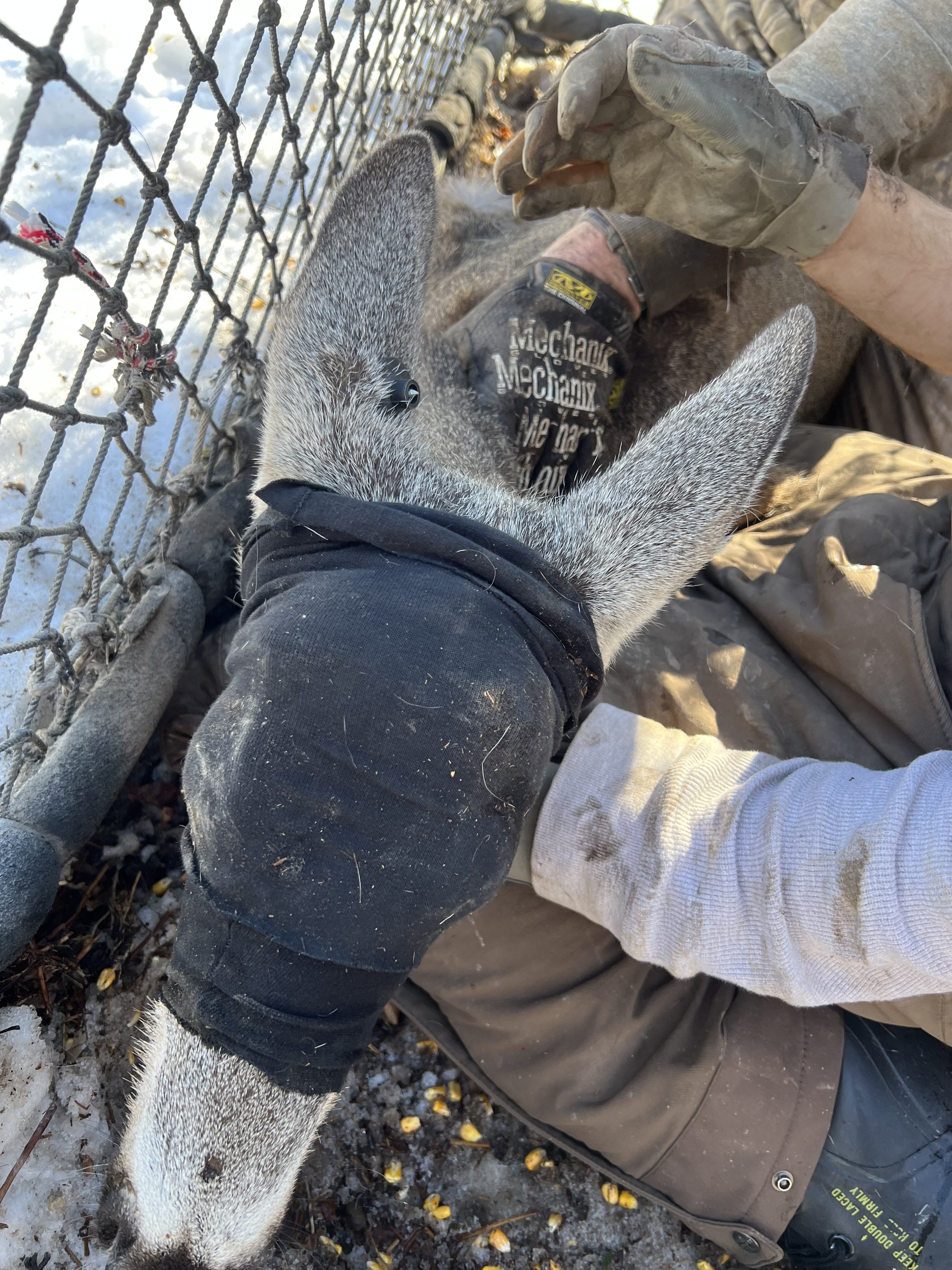 -Alex
Northern Crew Leader
PA Game Commission Deer and Elk Section
———————————————————————————-
From the Southern Crew:
Hello all!
This season has presented an interesting set of challenges, and this crew in particular have become experts in the "improvise, adapt, overcome" mentality! Catching deer in Clover traps have become increasingly difficult with the beginnings of green up and the continuation of warmer weather.
So we are switching gears and starting to bait at rocket nets. And preliminary results are encouraging! We're hoping to be sitting on our first rocket net within the next couple of days.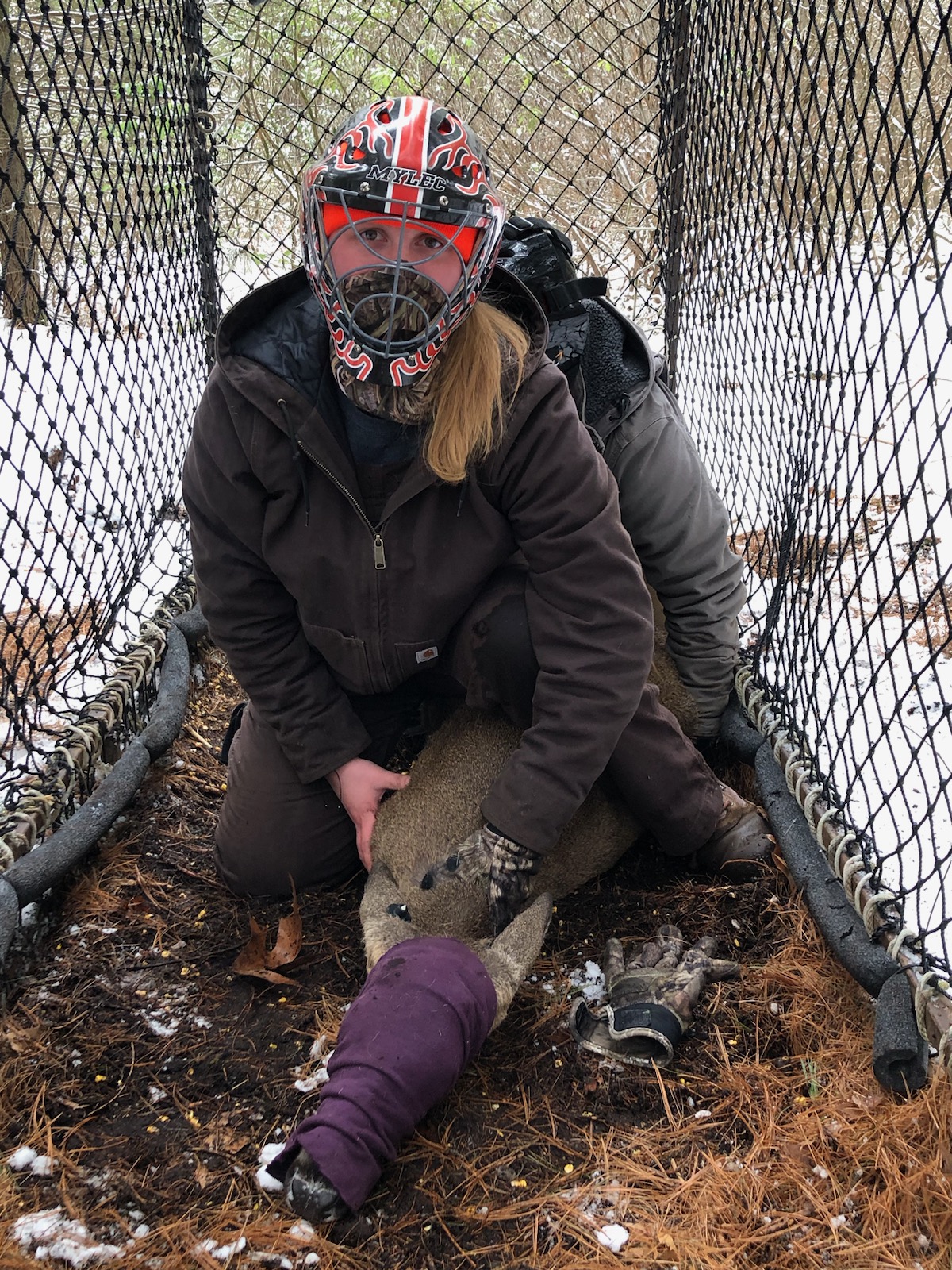 Despite our balmy winter thus far, we've managed to process a few deer and locate a collar! We even noticed a native evergreen terrestrial orchid, common name downy rattlesnake plantain, poking through the leaf litter near one of our trap sites and took a moment to sniff the proverbial roses.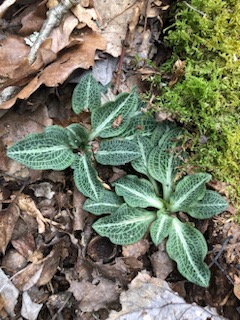 -Michaela
Southern Crew Leader
PA Game Commission Deer and Elk Section