[Comments in brackets are by Jeannine and Duane]
———————————————————————————-
From the Northern Crew:
This week flew by between scouting for deer, setting traps, and catching deer!
In terms of scouting, the crew has found several groups of deer, including this big buck.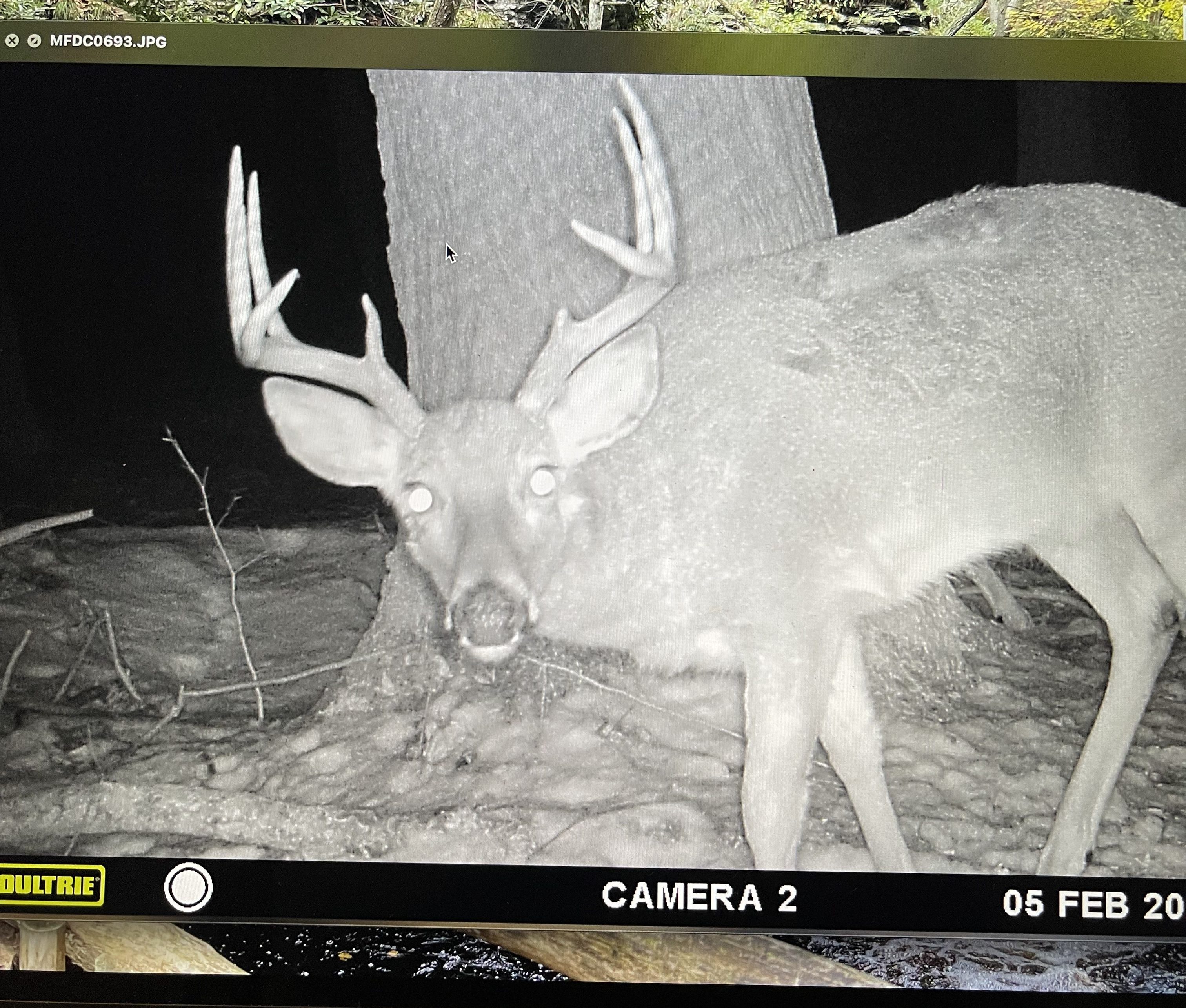 We have been busy getting out our traps.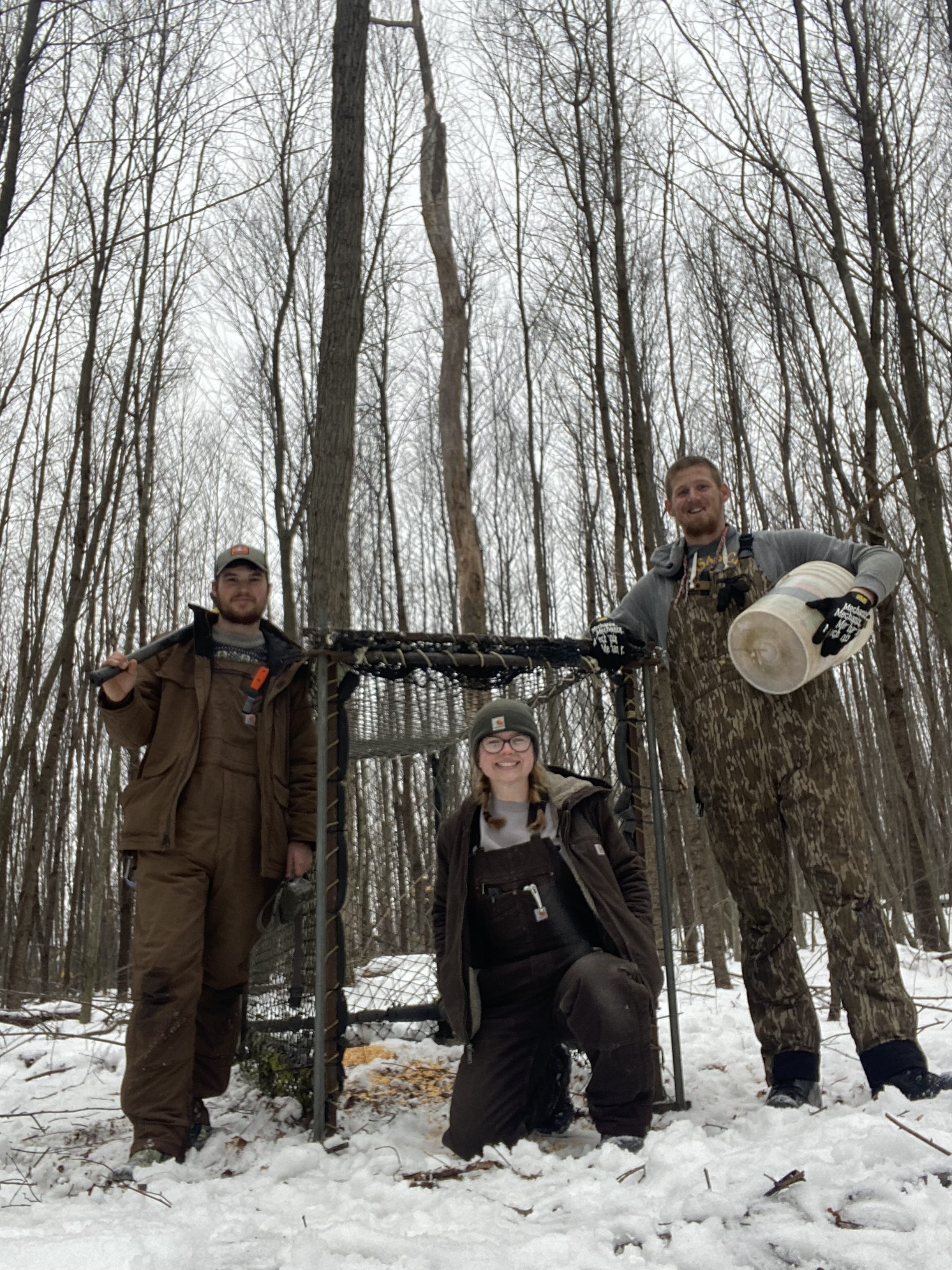 Thanks to some luck and many hours of hard work, the team has had a productive first week. We have caught six deer, which includes one buck, four does, and one fawn. We also have deployed one collar.
-Alex
Northern Crew Leader
PA Game Commission Deer and Elk Section
———————————————————————————-
From the Southern Crew:
We've continued scouting, baiting, and setting up traps in Rothrock and Bald Eagle. The warmer weather hasn't exactly been ideal for trapping, but that didn't stop us from getting our first two deer!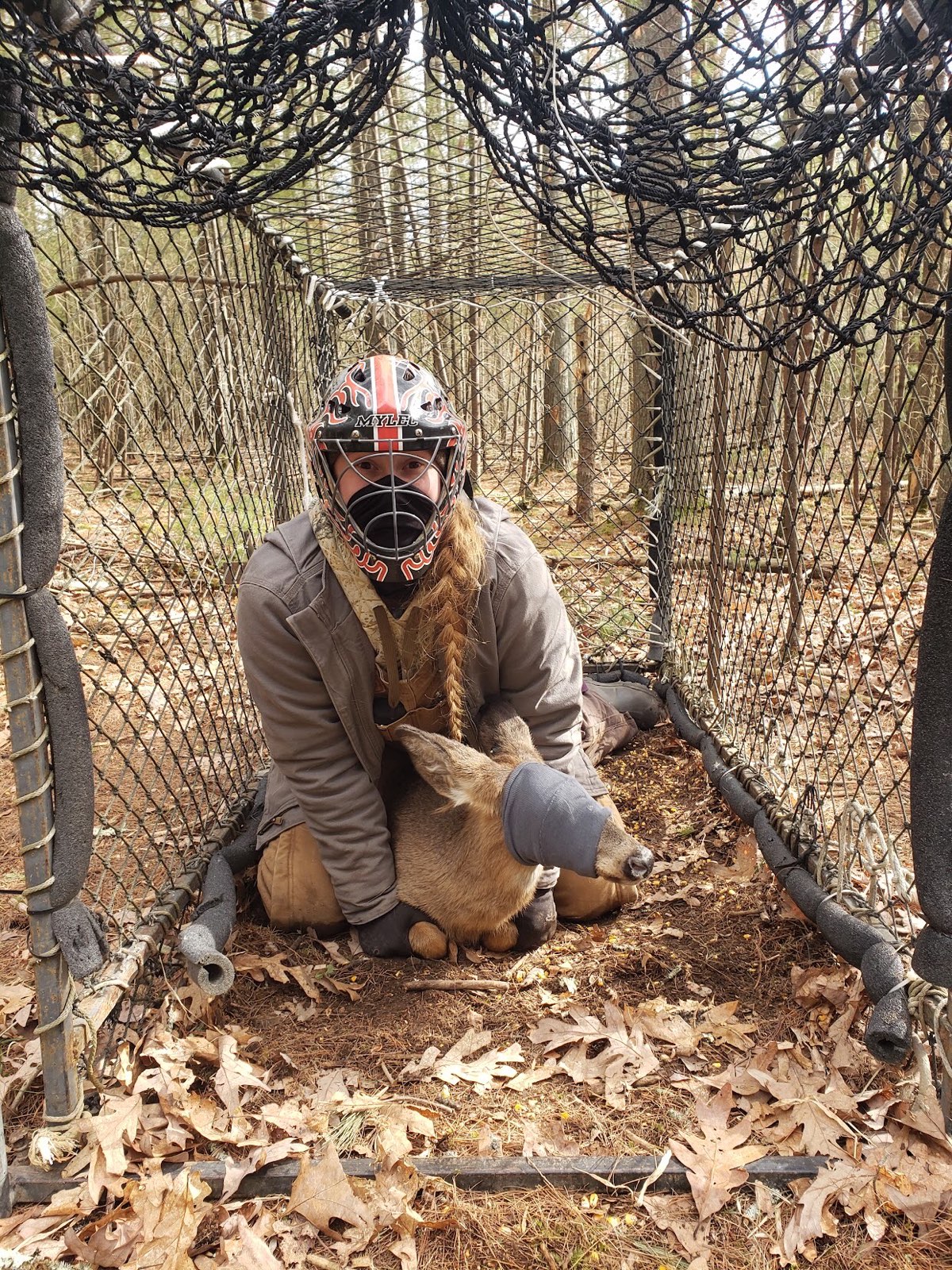 Our first deer was a sizeable doe which was perfect for collaring, and two traps later we got down to business (again) with our first fawn of the season. The crew did a fantastic job collecting data and handling deer both safely and efficiently- we even rewarded ourselves with eggrolls afterwards!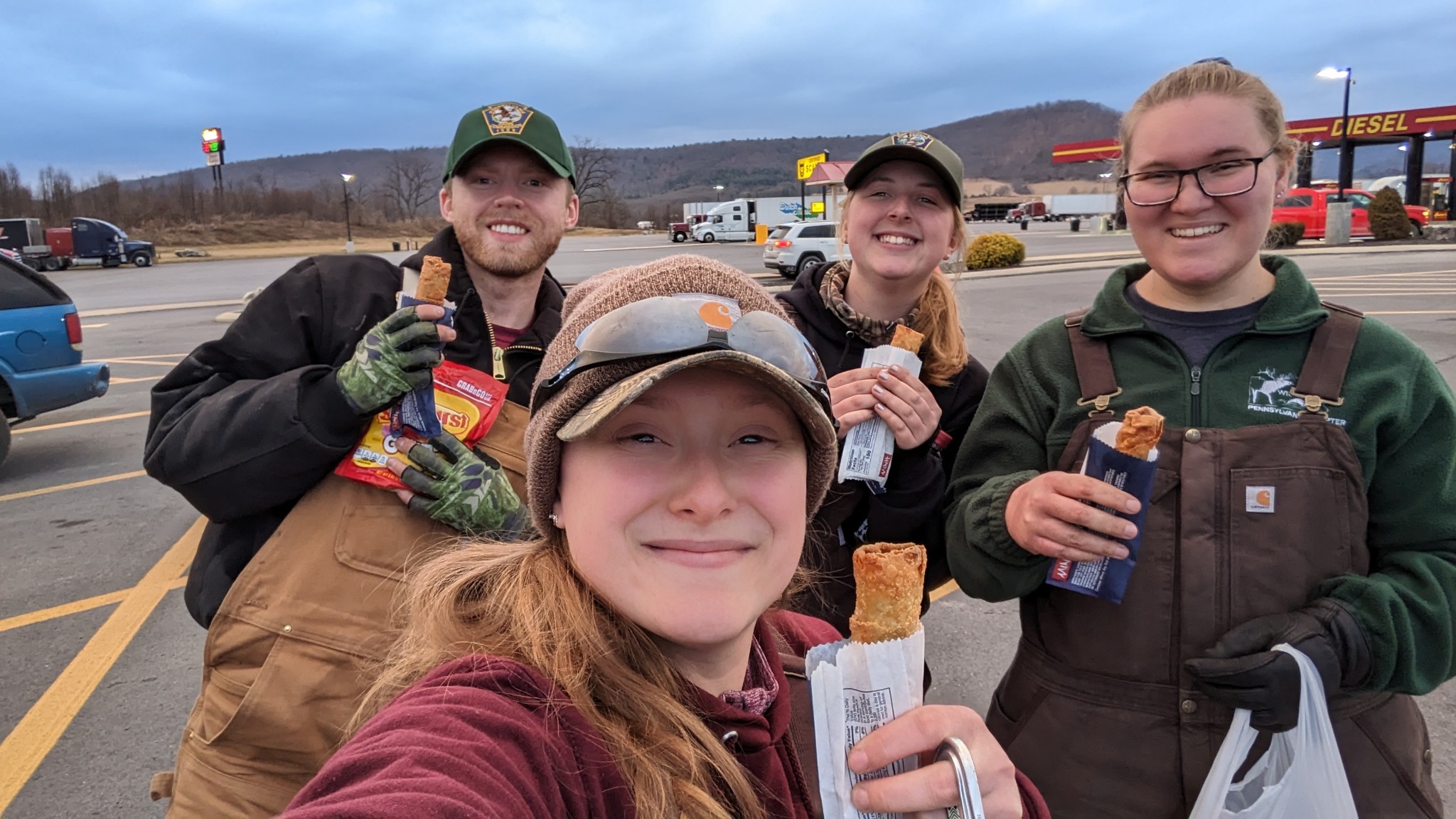 We've spent some time looking for collars as well, and though we've had mixed success. It's all part of the job and corresponding learning curve, so we'll keep at it.
-Michaela
Southern Crew Leader
PA Game Commission Deer and Elk Section