Field season is winding down and crews are starting to break up as members head to new adventures.
[Comments in brackets are by Jeannine and Duane]
———————————————————————————-
From the Northern Crew:
This week went by slowly and was uneventful. We started up the week by finishing up FLIR surveys. We also cleaned and organized the trucks and the equipment.
This was the last week for Jenna and Abby. Ethan, already left in early April. I am grateful to all three for all their hard work. Their efforts lead to a fun and productive season. I wish them all the best in their next jobs. I am sure they will do well in their future endeavors.
-Alex
Northern Crew Leader
PA Game Commission Deer and Elk Section
———————————————————————————-
From the Southern Crew:
Hello all!
Yet another week of FLIRs. We've finished our first round and are now well into the second! The weather was unseasonably warm last week which I'm sure helped some of our reptiles emerge.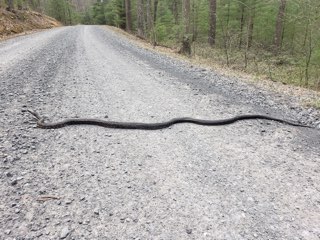 Scattered rain showers assisted in cooling things down resulting in some stunning views and a pot of gold over the DQ which we are sad to report was never found (there was even a double rainbow which isn't quite visible in the picture)!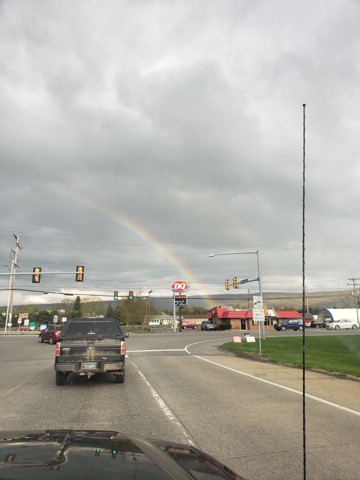 Nightwork may not be everyone's cup of tea, but we've been fortunate to witness many beautiful sunsets as we've progressed through this season!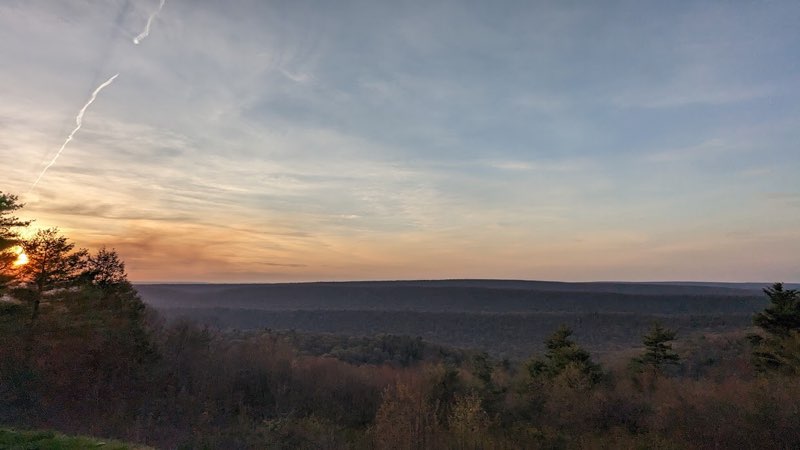 Green up has become increasingly prevalent, sometimes making FLIRs a bit more difficult. However, we've continued to see a number of different animals on the move in the state forests. We're looking forward to another week of collecting data!
Hope everyone's having a good week!
-Michaela
Southern Crew Leader
PA Game Commission Deer and Elk Section