It's that time of year again! After a bit of a rough start filling positions, the trapping crews have started the 2023 field season. Here's to a safe and successful field season!
[Comments in brackets are by Jeannine and Duane]
———————————————————————————-
From the Northern Crew:
Greetings from the deer crew in the Susquehannock State Forest.
The first three weeks have flown by with many tasks to get ready for the deer trapping season. The first full week we focused on fixing traps and getting training. After the flintlock season ended on January 16, we began looking for deer sign in locations where we can get traps out. Followed by putting out bait and scouting potential trapping location. After some luck and plenty of hard work, we have put out two trap lines, totaling 8 traps.
Also, we have been looking for several radio-telemetry collars that have come off. All three of them were a bit of a challenge in locating due to the recent snowfall in our area.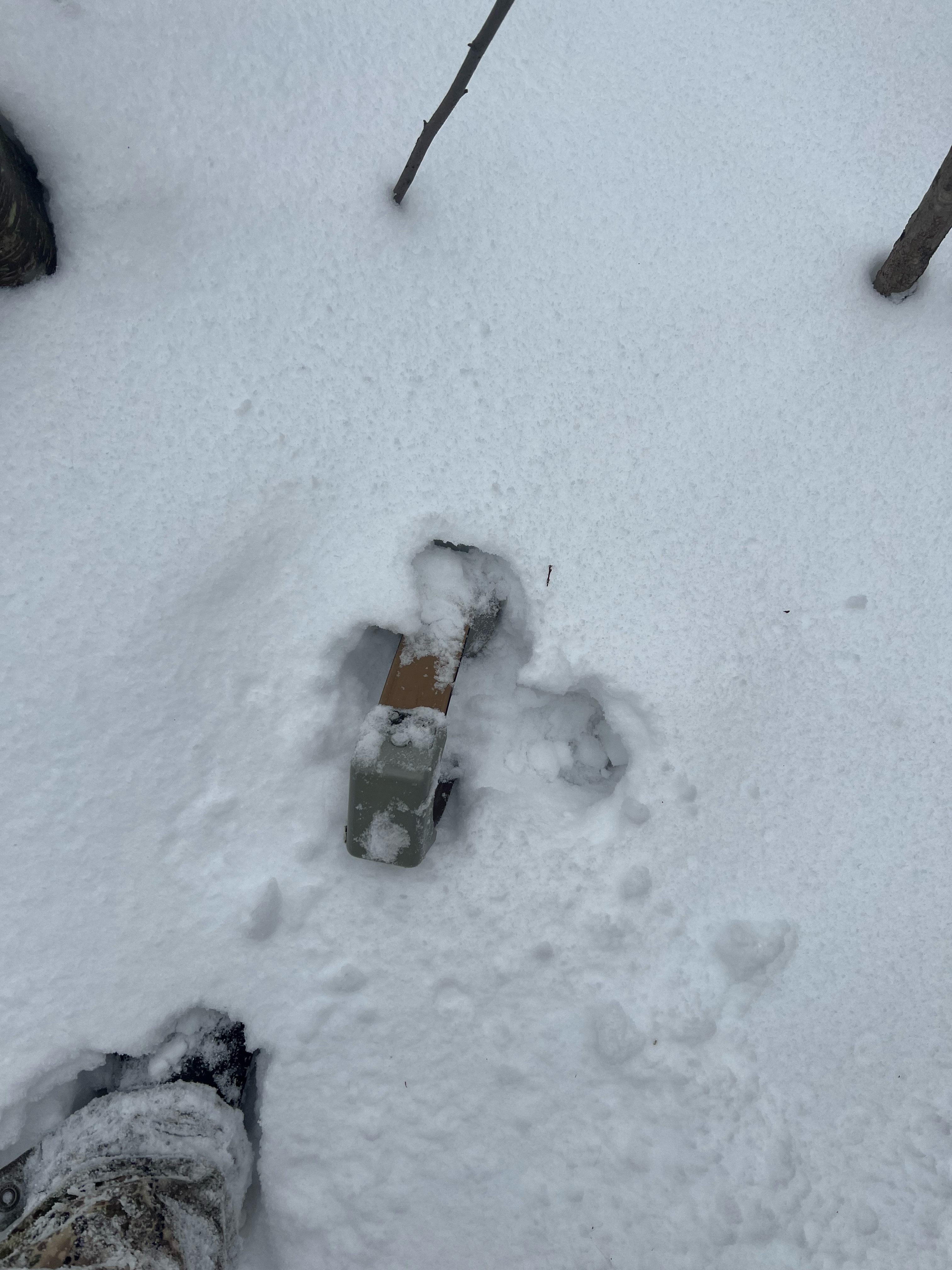 The telemetry work provided some excellent experience for everyone.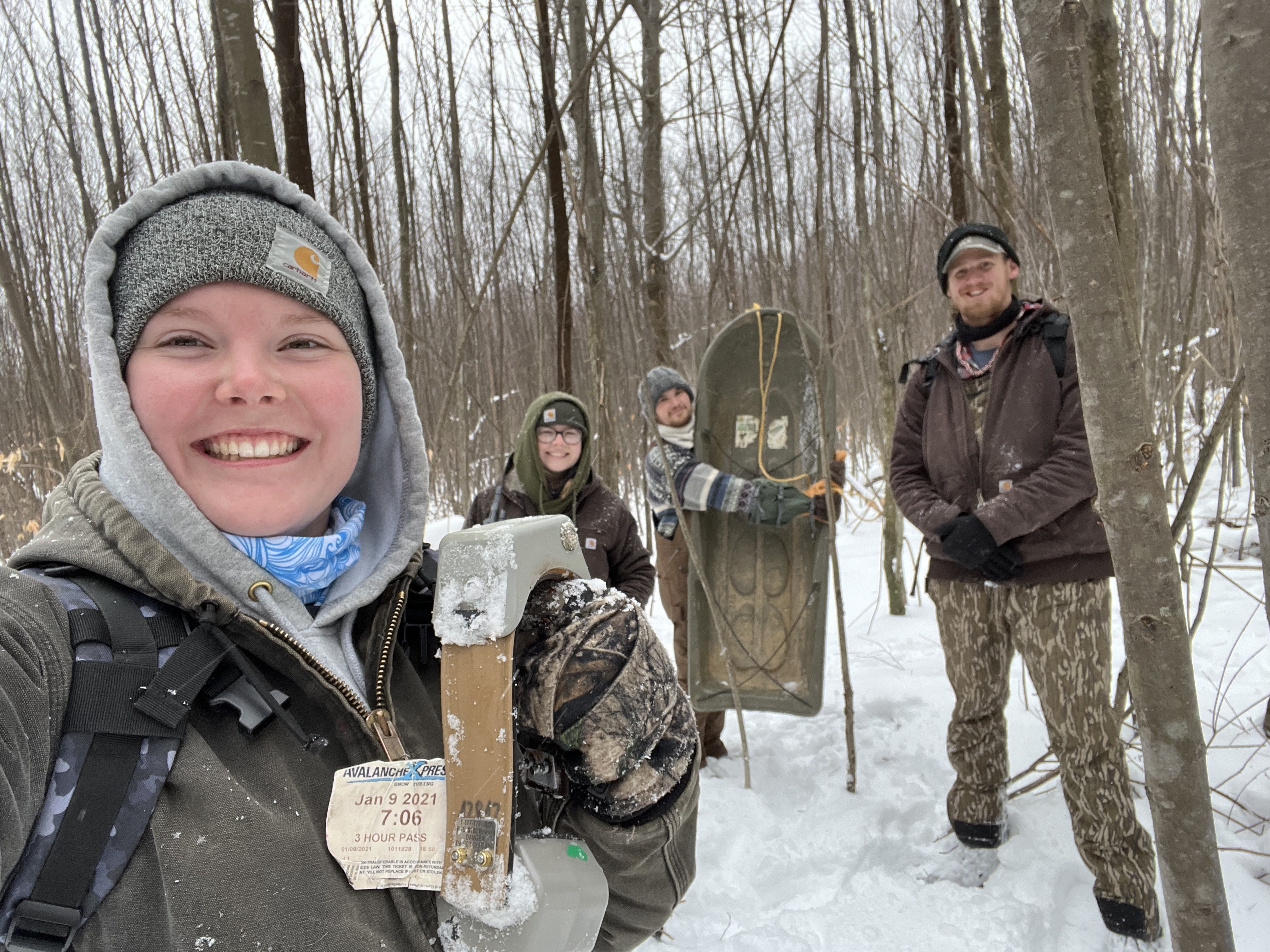 We are really looking forward to the trapping season.
-Alex
Northern Crew Leader
PA Game Commission Deer and Elk Section
———————————————————————————-
From the Southern Crew:
Hey everyone!
Welcome to the 2023 deer trapping season! The technicians for the southern crew arrived January 12 and we got to work learning our study areas, assessing clover traps, and going over equipment. We even found our first deer collar in Bald Eagle!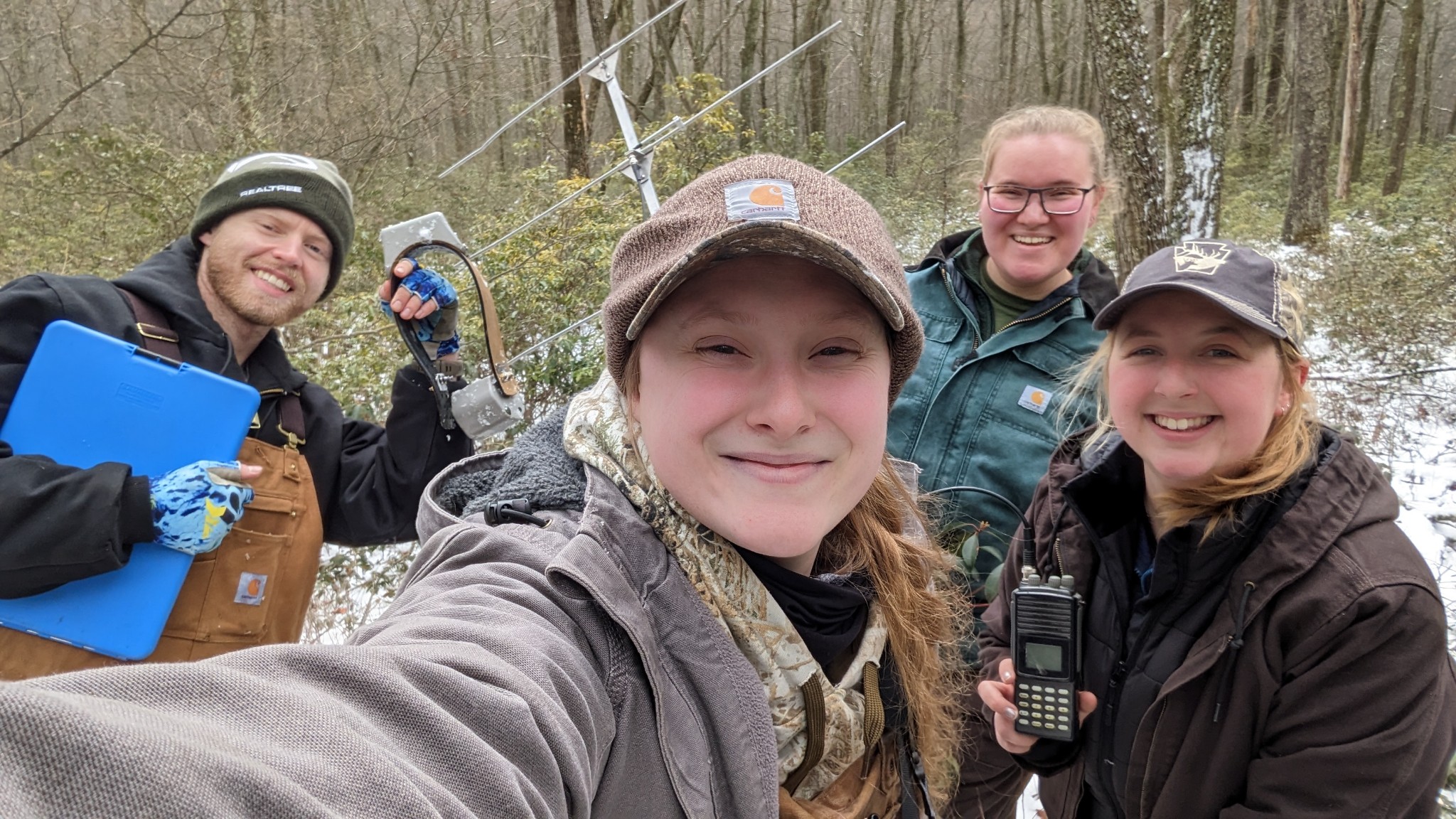 We practiced putting on snow chains to brace for the inevitable and the crew did a fantastic job getting down and dirty with the beginnings of an active field season.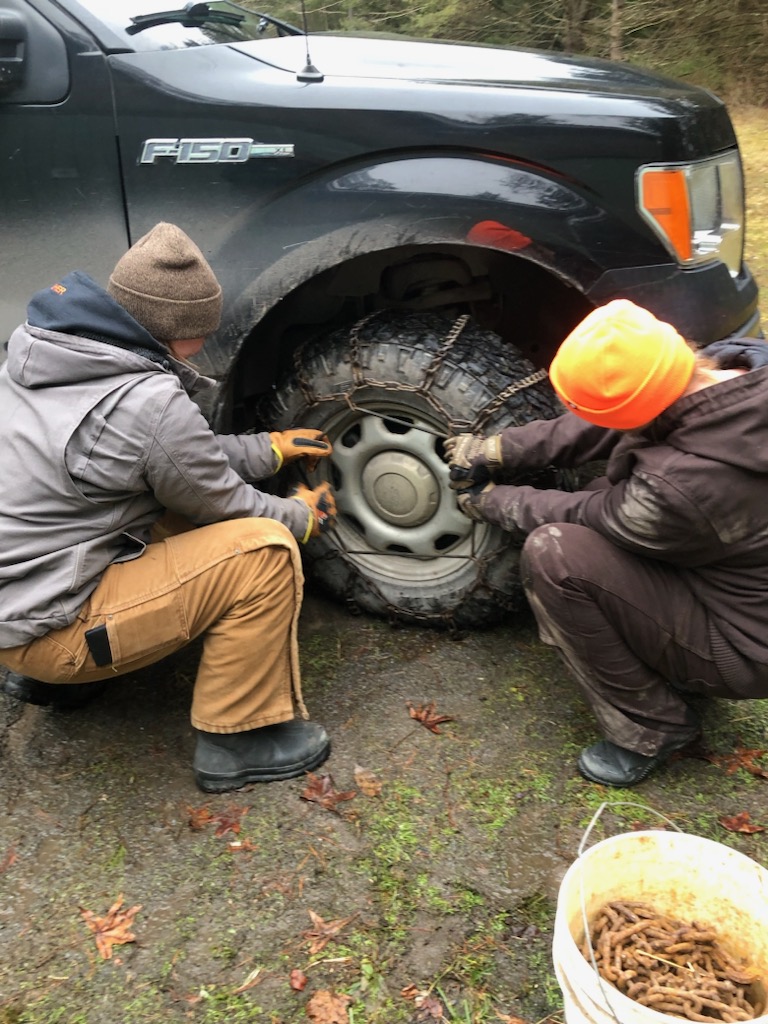 With no snow to track deer movements, we had a bit of a rocky start in scouting potential Clover trap sites. And despite snow (understandably) being a point of contention for most people, we're considering it a bonus now that we can track deer! Now we're looking at promising sites and positive attitudes for the months ahead!
-Michaela
Southern Crew Leader
PA Game Commission Deer and Elk Section