[Comments in brackets are by Jeannine and Duane]
——————————————————————–
From the Northern Crew:
Hi everyone,
Our effort over the past two weeks is starting to pay off. We started seeing some deer sign at a couple of our sites. We managed to get 7 traps out on a very rainy Thursday before flooding and ice kept us out of the field on Friday. That was definitely our last day snowmobiling for a while. We set traps Saturday and finally caught a deer! Breaking our long dry spell. We are off for the holiday then we'll get back into it.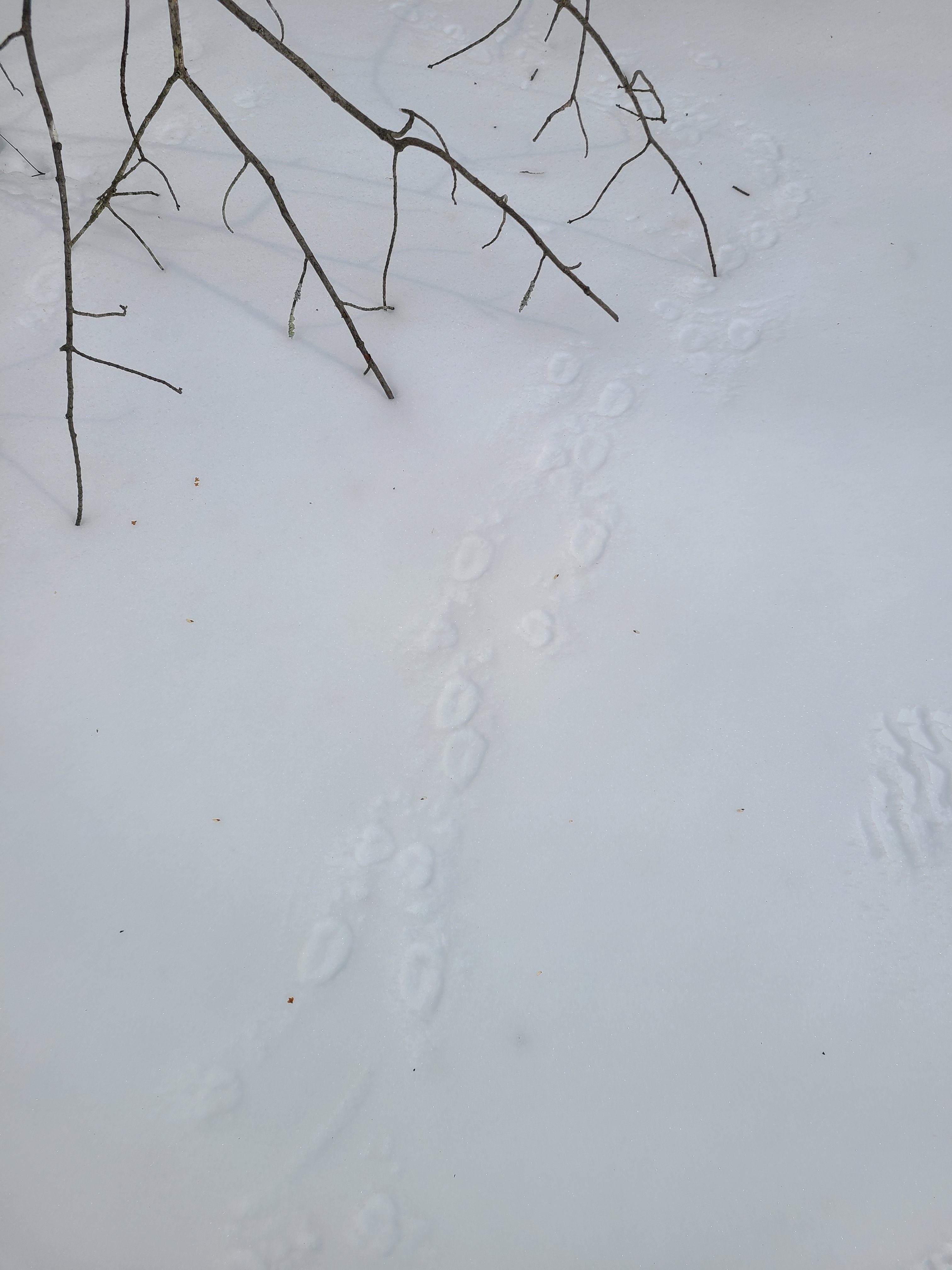 While there isn't much deer sign around in the forest right now, we're seeing pretty much every other species: coyote, turkey, grouse, bobcat, and porcupine. No bear sign yet, but with these 50 degree days coming up, maybe we'll see some.
-Amanda
Northern Field Crew Leader
Game Commission Deer and Elk Section
——————————————————————–
From the Southern Crew:
Hi all!
Last week the crew went full force to capture some of these elusive deer. We have been concentrating most of efforts in Bald Eagle State Forest with all 17 of our Bald Eagle traps set. Out of 130ish trap nights, we managed to catch a young buck and a fawn neither of which was big enough for a collar.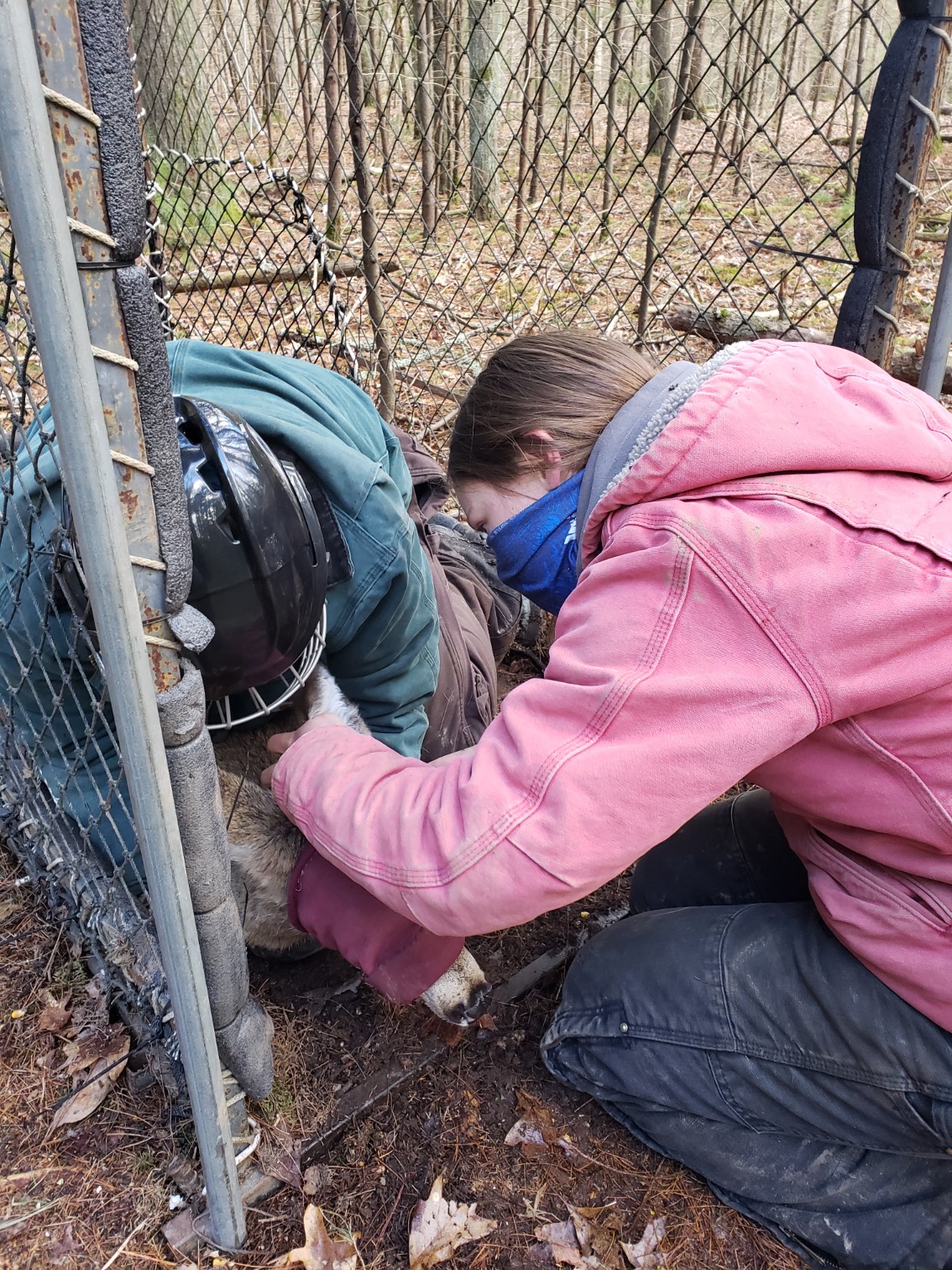 However, with the weather warming up and forest roads improving we also managed to set a few traps in Rothrock State Forest and caught some deer! In our spare time the crew is continuing to scout out new trap locations and maintain other sites. With the crew getting some deer handling experience under their belts, we are hoping that the capture momentum continues and we can get some collars out!
Have a good week!
-Levi
Southern Field Crew Leader
Game Commission Deer and Elk Section