[Comments in brackets are by Jeannine and Duane]
——————————————————————–
From the Northern Crew:
Hi everyone,
It's been a tough week for deer trapping up here in the northern study area. After only three days of successful trapping, a winter storm moved through that gave us several inches of snow and a solid inch of sleet which formed a thick crust on top of the snow in the forest.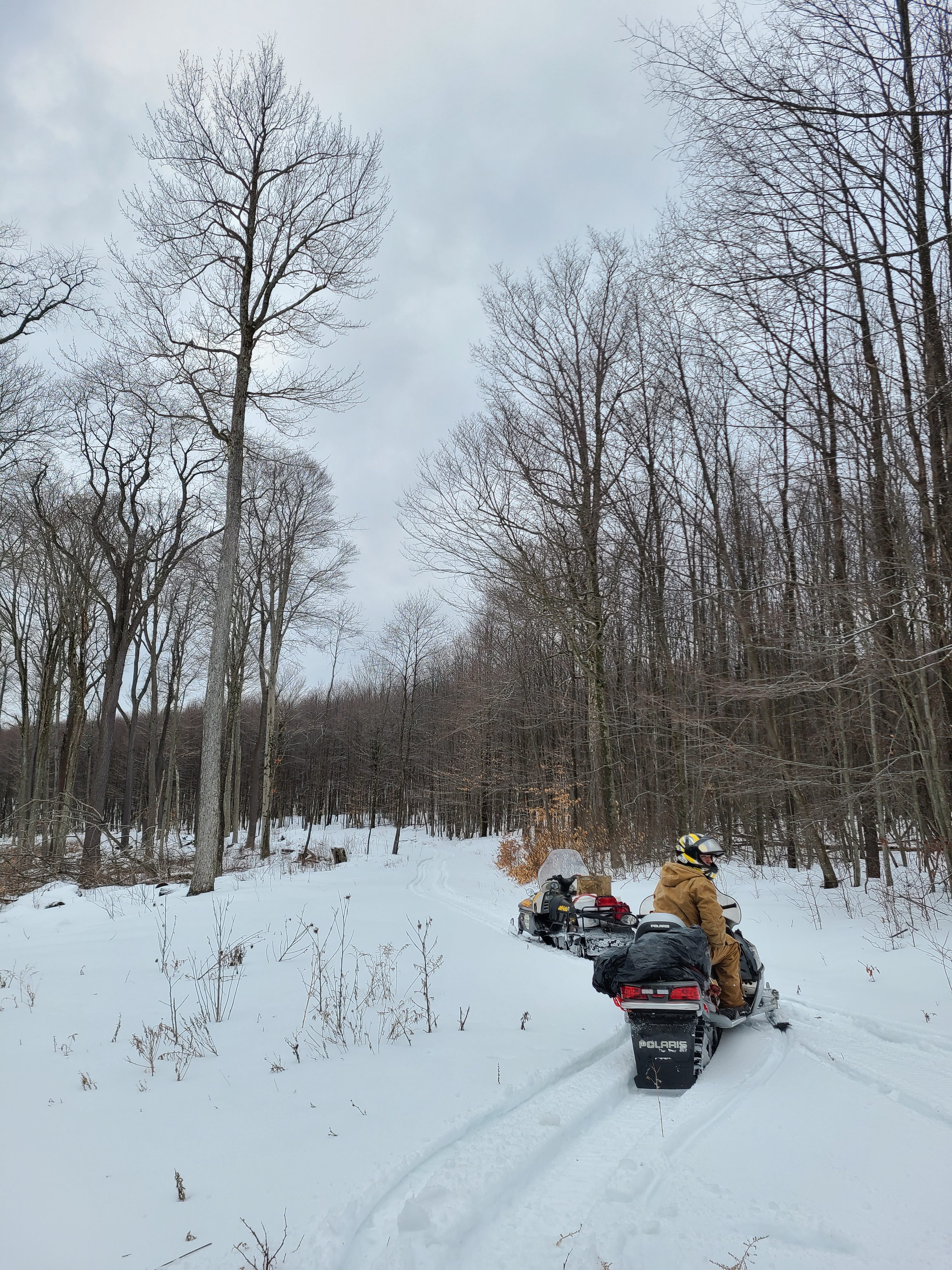 We don't like walking through it and neither do the deer. So we saw a steep drop in deer activity in the forest. After several days of no deer sign near any of our traps, we made the decision to tie them open and focus full-time on deploying new bait sites wherever we could find evidence of deer. Now we're just waiting for some consistent deer activity so that we can start setting up traplines.
This winter is shaping up to be very different from last year: we hit 50 degrees one day this week, and the forecast shows more of that to come in the next few weeks. We're a little uncertain how these weather changes will affect our ability to trap going forward.
-Amanda
Northern Field Crew Leader
Game Commission Deer and Elk Section
——————————————————————–
From the Southern Crew:
Hi all!
I returned from my leave, and I was reunited with my crew to begin setting our Clover traps. In my absence, they have all been busy maintaining and scouting sites and dragging all of those Clover traps into the forest getting them ready to go! We began setting traps in the middle of the week with everybody more than ready to begin our deer capture season.
The first few days of trapping were pretty slow with a lot of our deer seemingly vanishing from our sites. However, after a few days we started to see some hoof prints in the snow inching their way closer and closer to our traps and eventually we captured our first deer!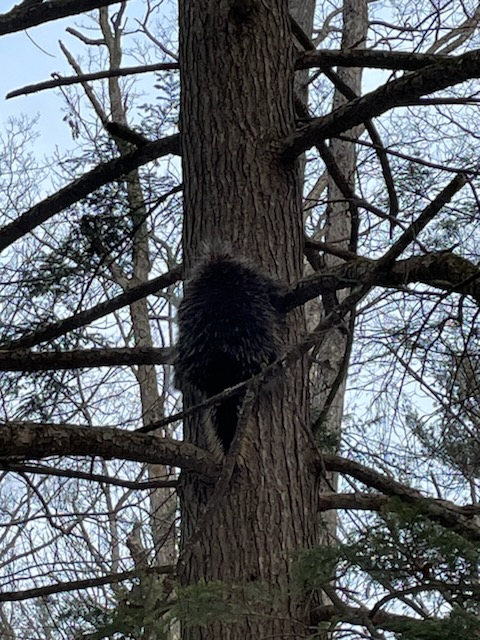 Even though the deer have not been as interested in our traps, the rest of the animals in the woods have been. One site was getting continuously cleaned out with only a muddy set of footprints left behind as evidence. In addition to the raccoons and porcupines that seem to hang around our sites, there are also some very fat and happy squirrels and chickadees! You can usually tell which tree the squirrels prefer because they are typically dropping corn along the way.
Have a good week!
-Levi
Southern Field Crew Leader
Game Commission Deer and Elk Section