[Comments in brackets are by Jeannine and Duane]
——————————————————————–
From the Northern Crew:
Hi everyone,
The deer trapping season has officially begun in the Northern study area as of this week! On Monday we set our traps in the morning, then finished up with some rocket net training and demonstrations. 
Tuesday was a successful trapping day with two new deer ear-tagged, one collar deployed, and one recapture from 2021. Not bad for our first day! We set more traps Tuesday evening and continued to have success. With the impending winter storm, we made the decision to tie open our traps on Thursday and set them on Saturday when the roads were clear. We're not sure what conditions will be like in the forest then – if we can get in with our trucks, or if we'll need to make the switch to snowmobiles in order to get to all of our traps.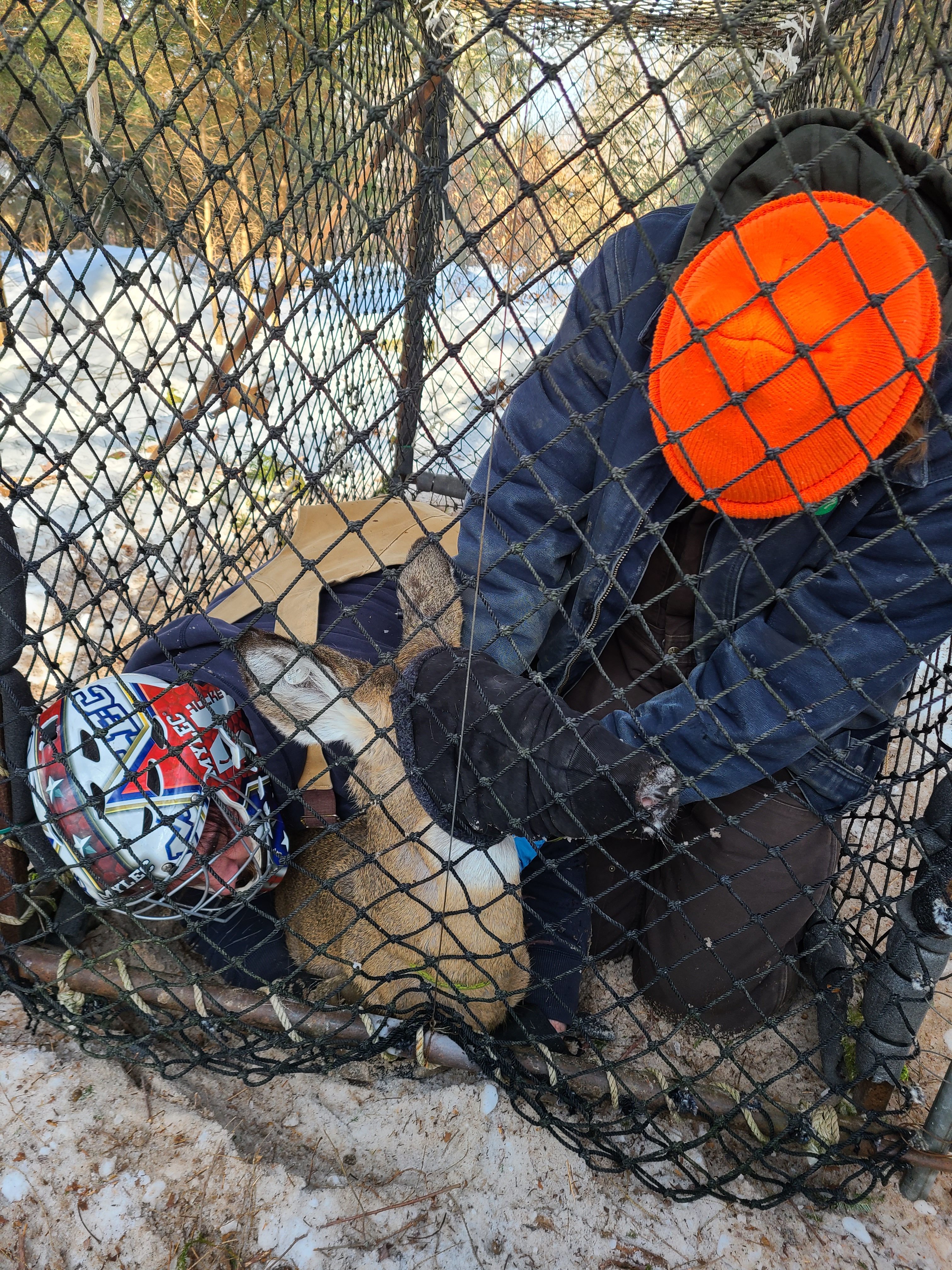 Hopefully once the weather passes, the deer will still be hungry and we can resume our normal trapping activities.
-Amanda
Northern Field Crew Leader
Game Commission Deer and Elk Section
——————————————————————–
From the Southern Crew:
[Bret filled in while Levi was changing diapers. I spoke with him over the weekend. Bret has spent many a day in the field and last Thursday was in the top 10 of miserable with the cold rain. But they managed to get all the traps out. Hopefully, deer will follow!]