[Comments in brackets are by Jeannine and Duane]
——————————————————————–
From the Northern Crew:
Hi everyone,
Last week was a busy one for us. We spent most of our time checking bait sites and getting traps deployed in the field. We've got 10 traps placed and plan to move another 4-5 out next week. We're seeing heavy deer activity out in the woods lately – with regular deer activity on our trap lines. We should be ready to set traps Monday, and we're excited to finally be catching deer!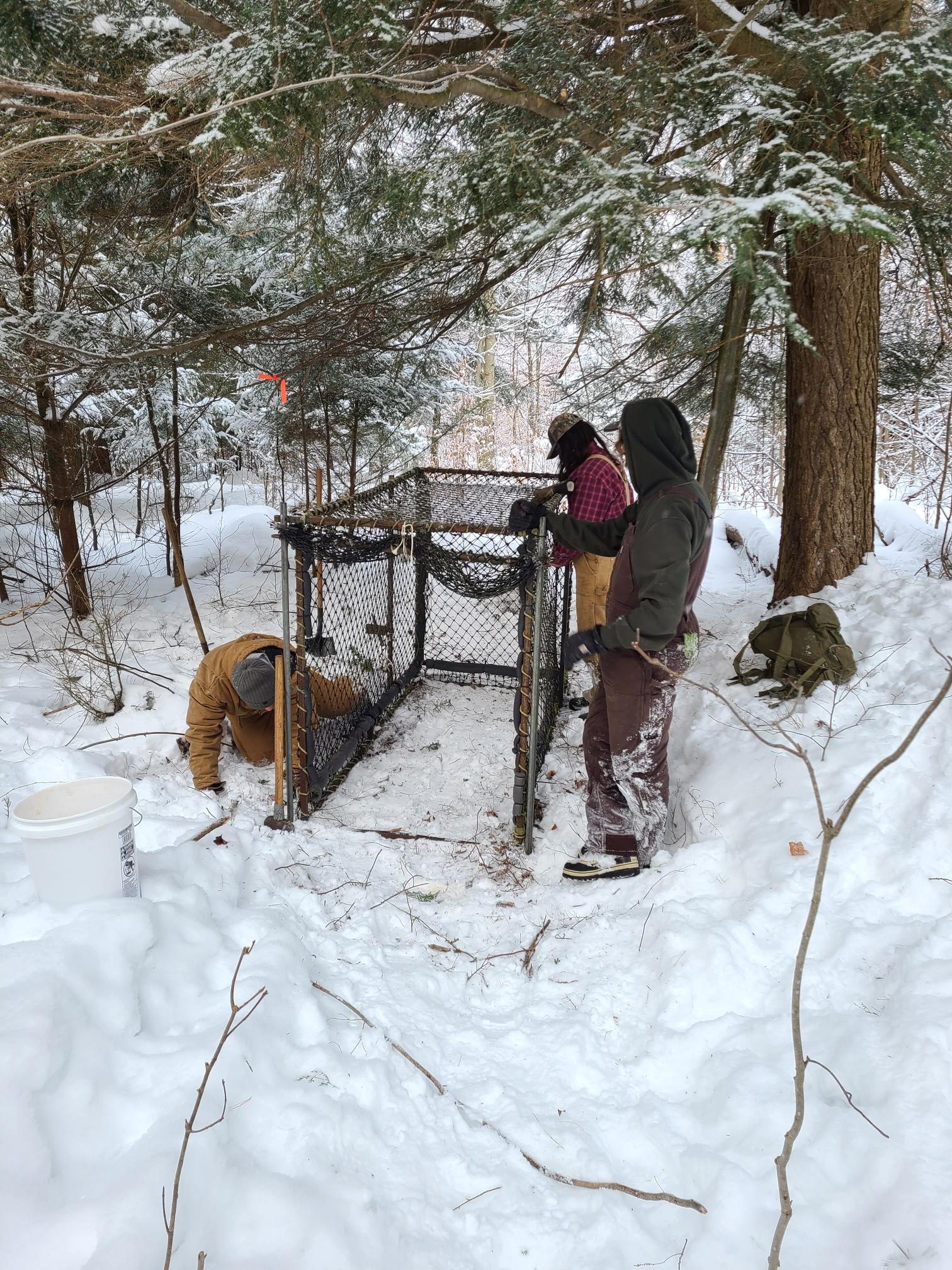 We were able to complete our in-person snowmobile training. With a possible snowstorm coming up this week, I expect they'll be needed sooner rather than later. The weather's been very cold but has made for some beautiful frosty mornings!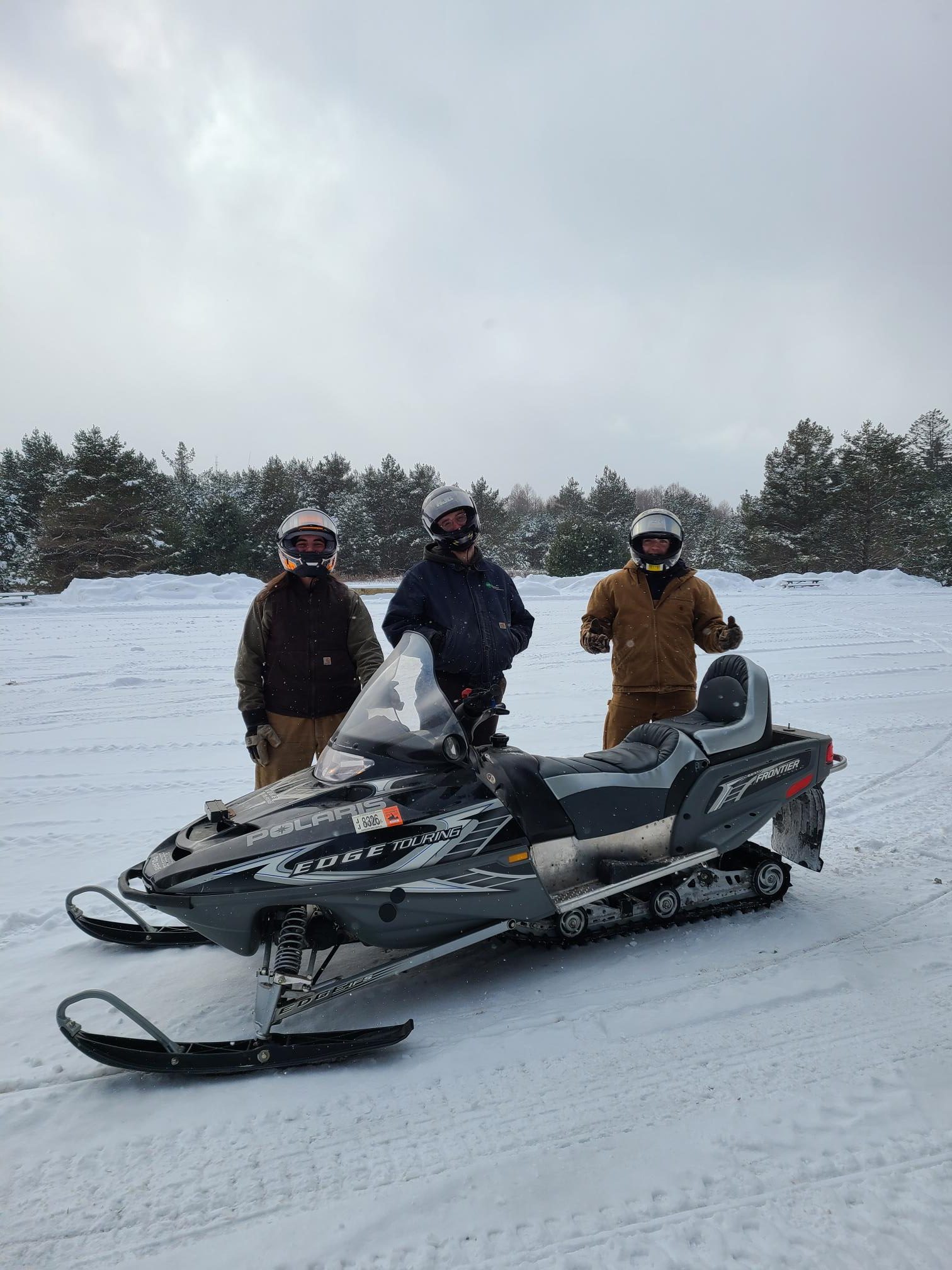 -Amanda
Northern Field Crew Leader
Game Commission Deer and Elk Section
——————————————————————–
From the Southern Crew:
[Southern crew updates are on hiatus for a few weeks. Levi and his wife welcomed their FIRST addition, so he's been busy with more important things. Baby Laurel and the rest of the family are doing well. Levi will be teaching her all there is to know about deer trapping and handling before long. Congratulations!]