[Comments in brackets are by Jeannine and Duane]
——————————————————————–
From the Northern Crew:
Hi everyone,
The first big snowstorm of the season moved through Sunday and Monday. We got about a foot of snow. By Tuesday the snow had stopped falling. But the roads were in poor condition, and it took hours to get our equipment dug out. It was the first day we could bait since the deer season had ended over the weekend. Unfortunately, we were only able to get to 7 bait sites that first day.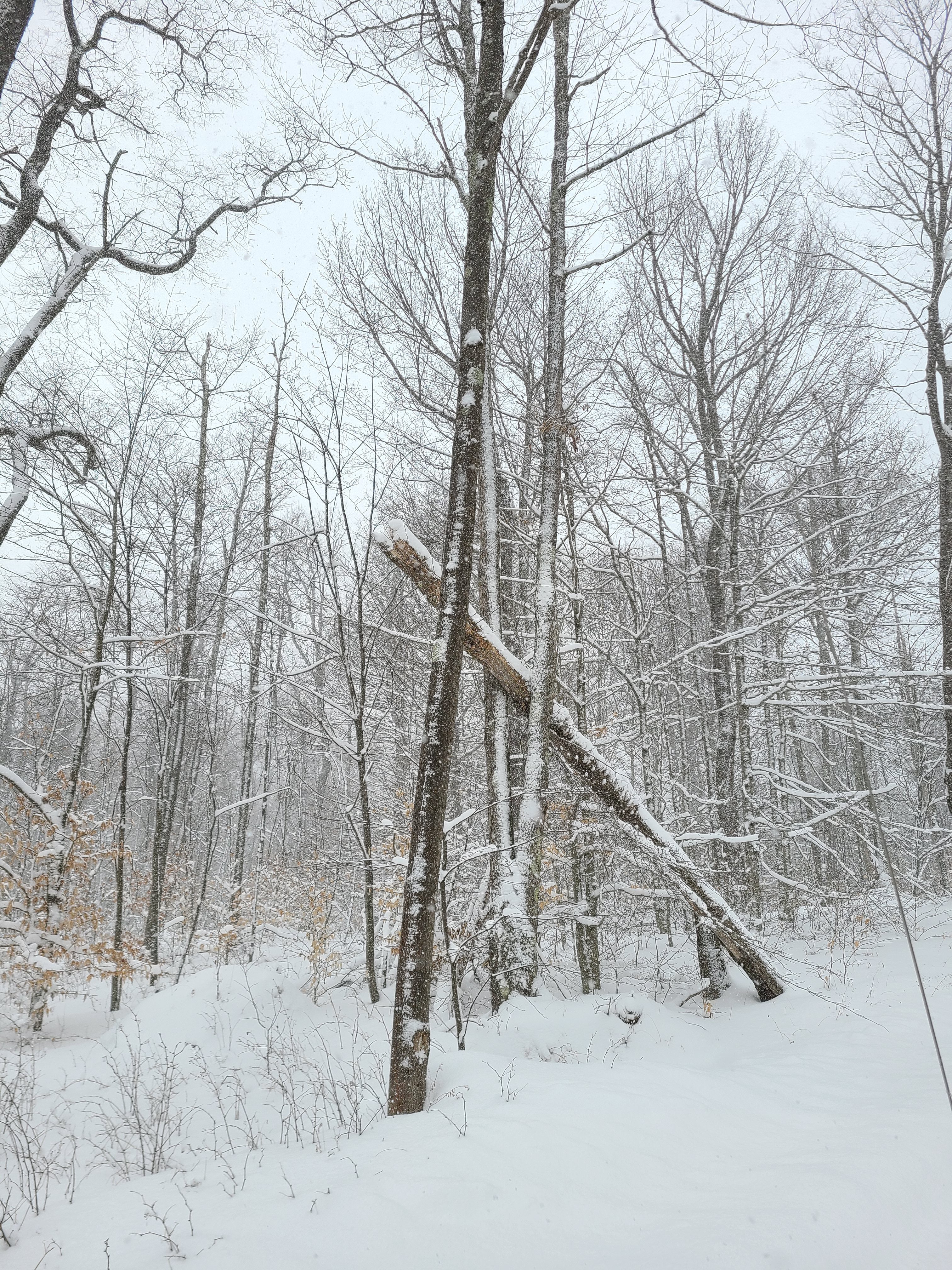 After a day of First Aid training, we re-checked our bait sites on Thursday. There was definitely some deer action on them.
The technicians completed online snowmobile training this week so we can do some in-person snowmobile training next week (currently all of our snowmobiles are in the shop). Just in time for navigating all this snow.
Thankfully by the end of the week, the roads in the forest had gotten packed down and were easily drivable. We can even make it through some unplowed trails if we use chains (and don't come to a stop on the uphills). We put out a dozen more bait sites on two different trails with plenty of deer sign and are looking forward to checking them again on Monday!
-Amanda
Northern Field Crew Leader
Game Commission Deer and Elk Section
——————————————————————–
From the Southern Crew:
Hi all,
With last Monday being the final day of the late deer season, the crew and I were finally able to start getting our bait on the ground on Tuesday! We have been working out our potential trap lines for both Rothrock and Bald Eagle and think that we have them down for the most part. Now, the deer just need to find our bait sites and visit regularly for us to commit to dragging in a trap.
Even though the area got some snow last weekend, the roads actually improved. They went from a slick sheet of ice to having actual texture to them. There are still some deep snow spots that the trucks need chains for, but that isn't a big deal since my crew is becoming proficient at chaining the trucks at this point.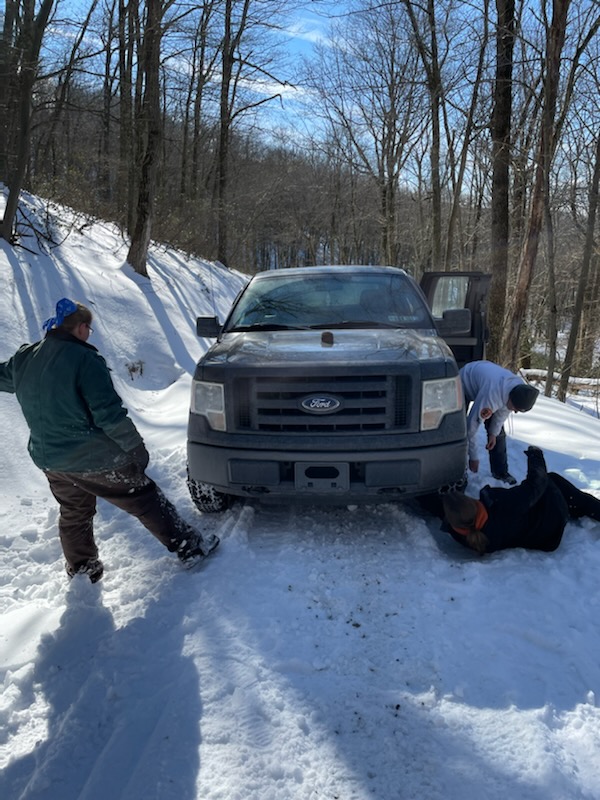 In addition to scouting and baiting, we got to meet with the Northern Crew again for First Aid/CPR training. All went very well with everybody passing as well as getting their first aid questions answered. There are just a few final deer trapping items to go over and then the crew will be ready to start getting traps into the woods!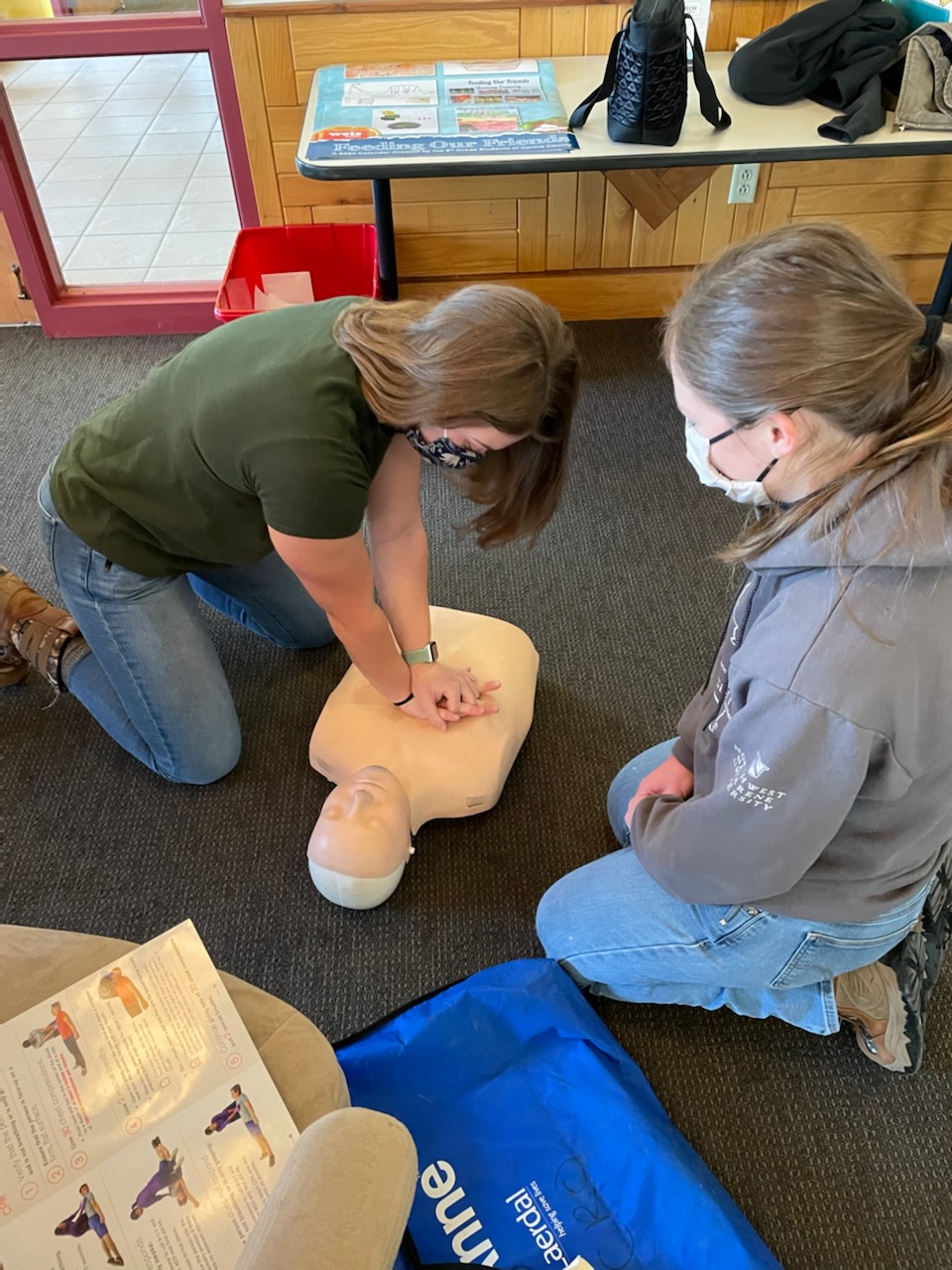 Have a good week!
-Levi
Southern Field Crew Leader
Game Commission Deer and Elk Section