[Comments in brackets are by Jeannine and Duane]
——————————————————————–
From the Northern Crew:
Trapping slowed down this week, though we did have a few more captures to help us close out the season. The warm weather early in the week led to some muddy capture events – our bibs and coats are going to need a good wash over the weekend – but the weather turned cold again, and we actually got a couple inches of snow.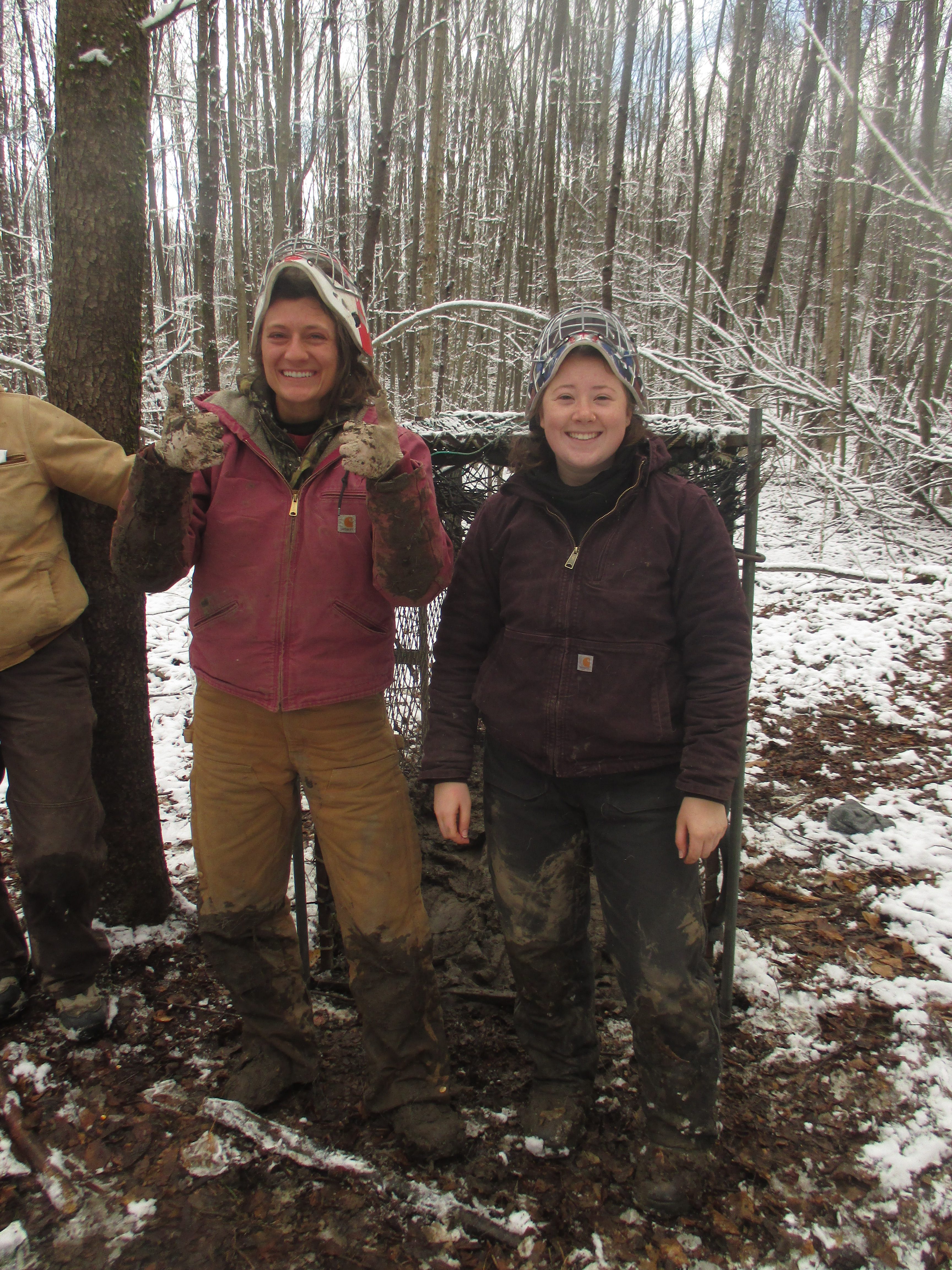 Over this trapping season we had 72 deer captures in the Susquehannock. Of those captures (which includes recaptures), 40 were adult bucks – about 55%. We had several adult bucks who came back again and again being recaptured many times. I guess these large bucks weren't willing to pass up a free meal!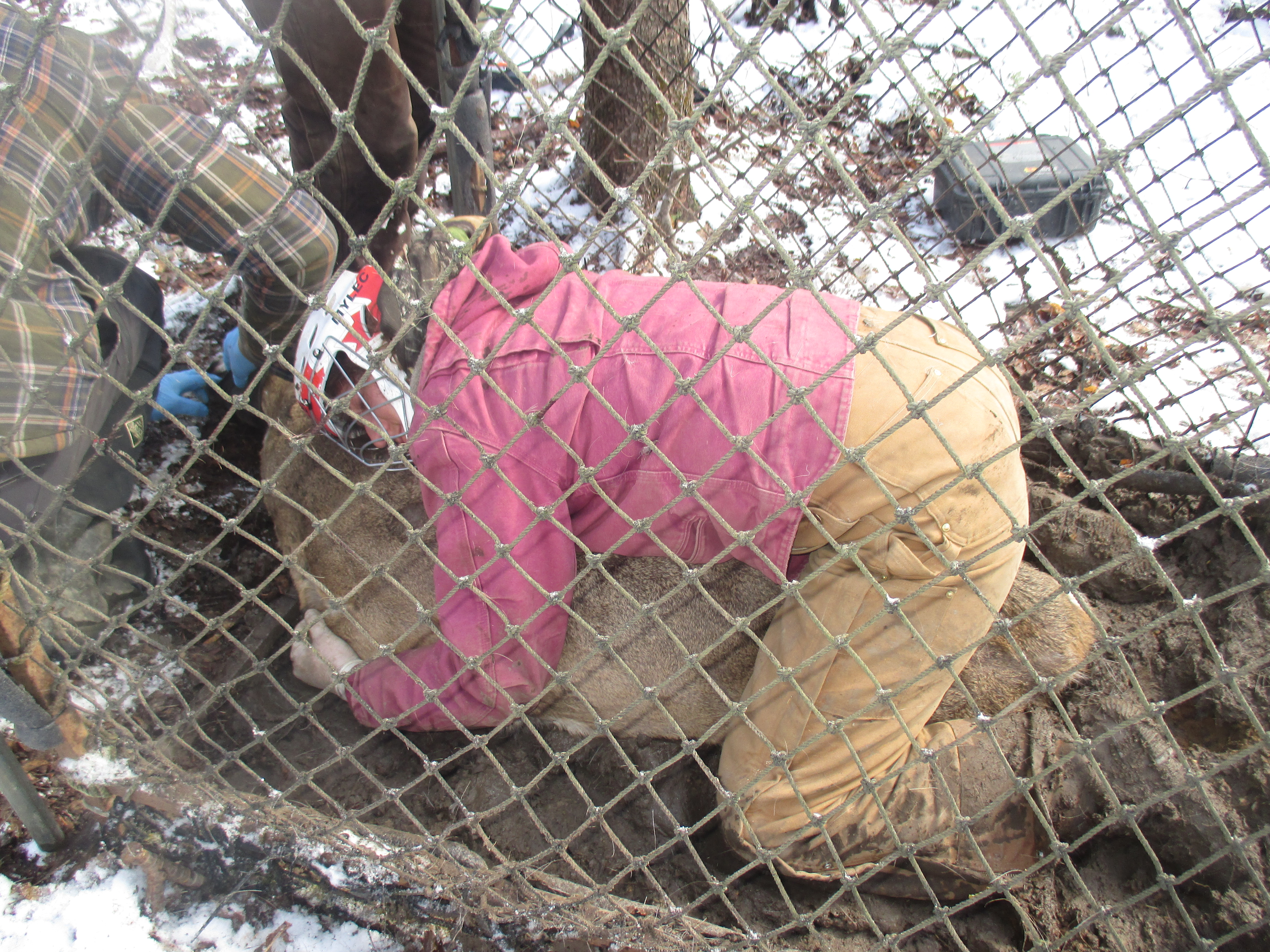 Leaving recaptures out of the equation, we caught 35 deer that were brand new to the project adding to the number of ear-tagged and collared deer running around the state forest. 12 collars were deployed, 6 on males, and 6 on females.
Now begins the effort of hauling all of the traps out of the forest and clean up of equipment. All four of us are looking forward to enjoying our first real weekend in months and some well-deserved time off!
-Amanda
Northern Field Crew Leader
Game Commission Deer and Elk Section
——————————————————————–
From the Southern Crew:
Hi all,
We just finished up with our last week of trapping for the 2021 Deer Forest study season! We picked up an extra doe collar to attempt to put out but ever since we've had it, we have only captured adult bucks and fawns.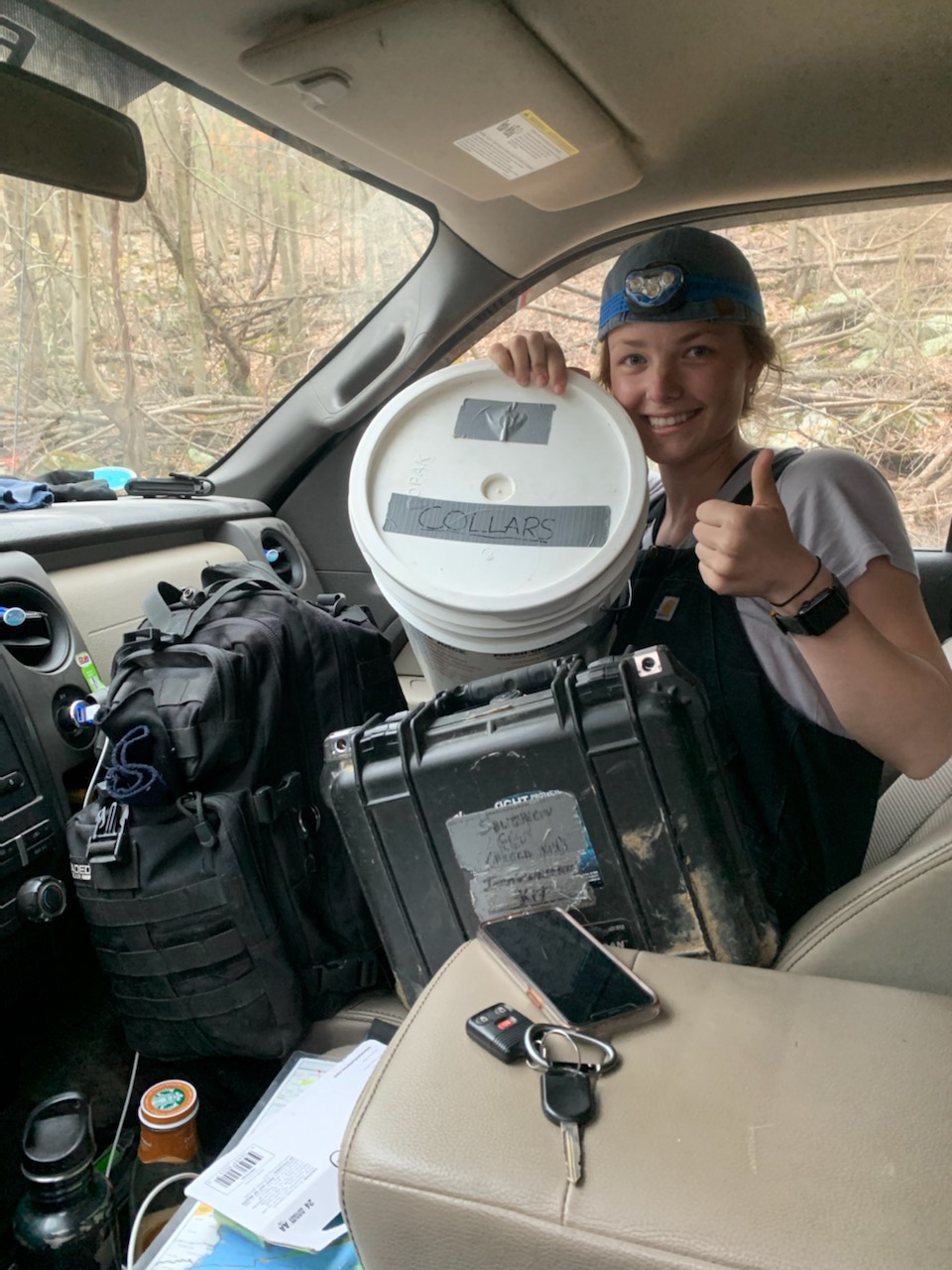 With our clover traps showing zero deer sign and being robbed of all corn from squirrels and raccoons, we focused all of our remaining efforts on rocket netting. The week was extremely slow with our only capture coming from a rocket net in Rothrock State forest. And guess what? It was another adult male!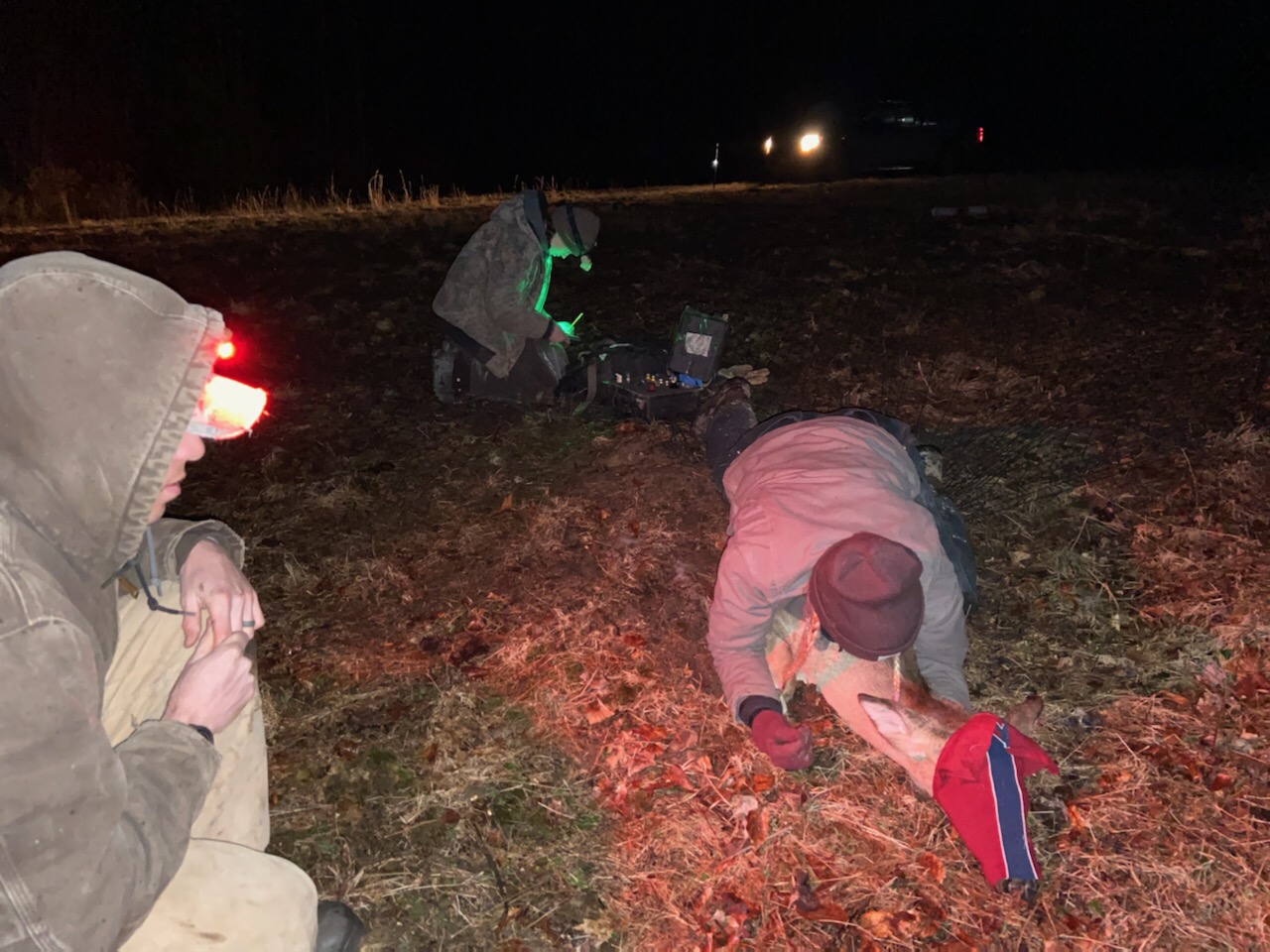 This ended up being our only successful rocket net but not from a lack of effort. We sat on a net almost every night this week. There were a few opportunities to capture other deer while we were sitting but we could tell that the deer standing at the bait were NOT adult does which is what we needed. There a few times that we really had to restrain that itchy trigger finger and let the deer walk away in hopes that an adult doe would come back later that night.
There was even one net that had about 5 or 7 coming into bait every night so the plan was to stay until we captured a deer. Well, once 0230 came around and no deer, it was apparent that we must have been beat by the deer and that our trapping season was officially over. But with 49 total captures, 36 new deer, and fighting 2+ feet of snow, I don't think we could have had a better season! My crew did a fantastic job and we can all happily hang up our deer trapping bibs until next year.
Now, it is time to begin pulling Clover traps and rocket nets out of the woods and packing them away for next year. The forest roads have definitely made the quick change from snow and mud to dry and dusty…and I mean DUSTY!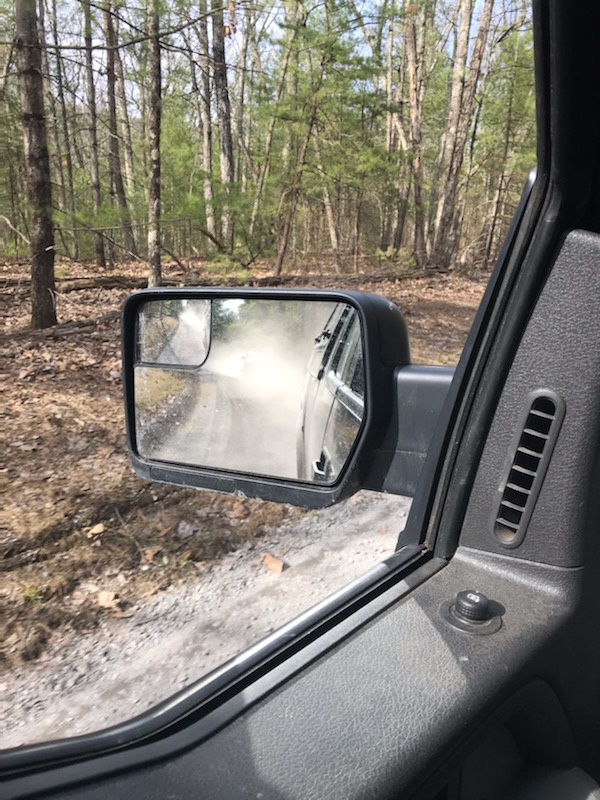 Once traps are pulled, we will begin our evening/night FLIR population surveys. As long as the equipment cooperates with us, we should have some nice and relaxing drives in our future.
-Levi
Southern Field Crew Leader
Game Commission Deer and Elk Section