It's that time of year again. Our crews are up and running. Let the captures begin!
[Comments in brackets are by Jeannine and Duane]
——————————————————————–
From the Northern Crew:
This week we were able to start baiting potential trap sites. We've currently got 17 Clover sites and 1 rocket net site in the North, and 10 Clover sites and 1 rocket site in the South [each study area has 2 sites]. So far, no activity on our rocket net sites, but we're still scouting out more. There is activity at Clover bait sites, and today we put out our first 5 traps at the most promising of those. We're hoping to get more out tomorrow, and to set them next week.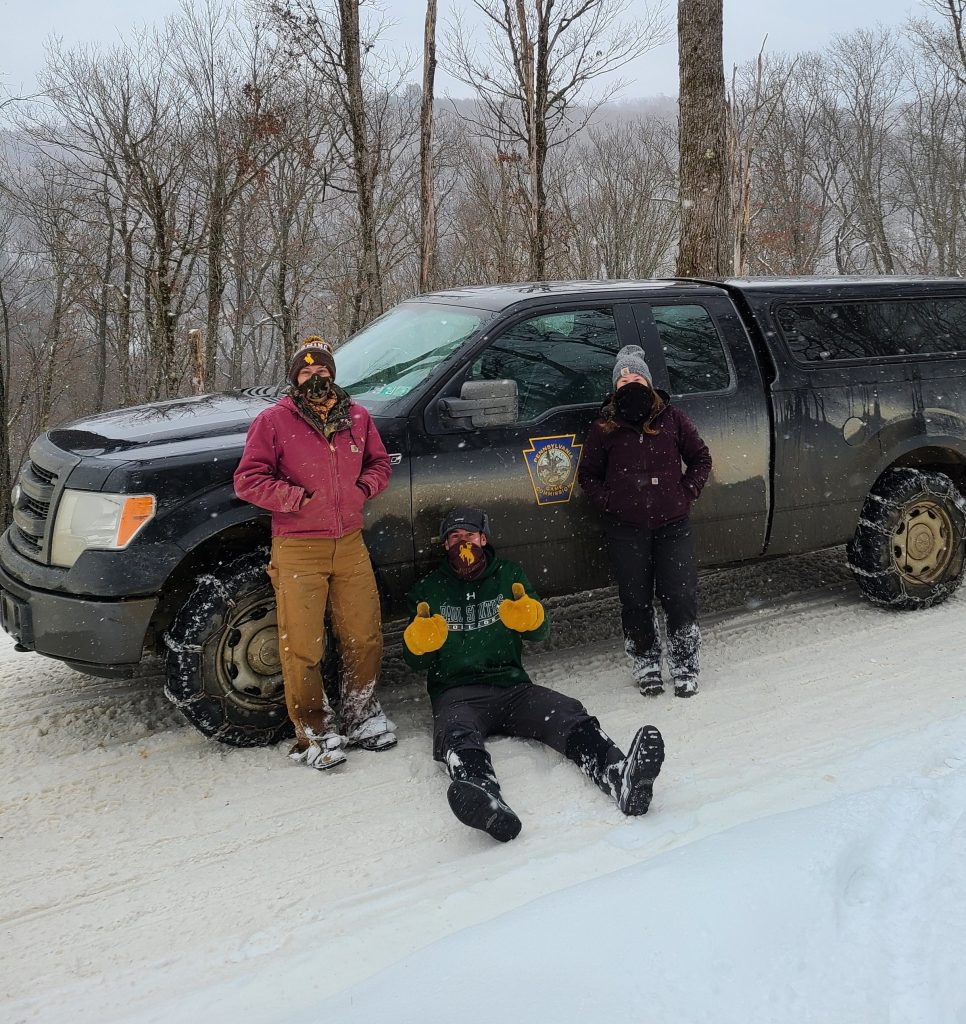 The snowfall we've had over the past week means we're competing for space on the trails with hundreds of snowmobiles. Yesterday there were 57 vehicles with trailers parked at the DCNR office and 60 on Friday! With another 6 inches of snow in the forecast, the snowmobile traffic will likely continue.
-Amanda
Northern Crew Leader
PGC Deer and Elk Section
——————————————————————–
From the Southern Crew:
Time for another weekly update from the Southern Deer Forest study crew! We began the week with our annual pre-trapping first aid and CPR training. It was a long but necessary day and even though we sit through these classes every year, there is always something new to learn to make you more prepared. My crew and I all learned very useful information and, yes, even passed our tests! Bailey left with a few bruises from learning how to properly use an Israeli bandage but I'm sure she'll never forget how to use it now.
The rest of our time has been spent scouting and pre-baiting our trap sites in both Rothrock and Bald Eagle. So far, we have been finding some spots that are looking pretty nice. There are deer coming into most of our bait sites and completely cleaning them up.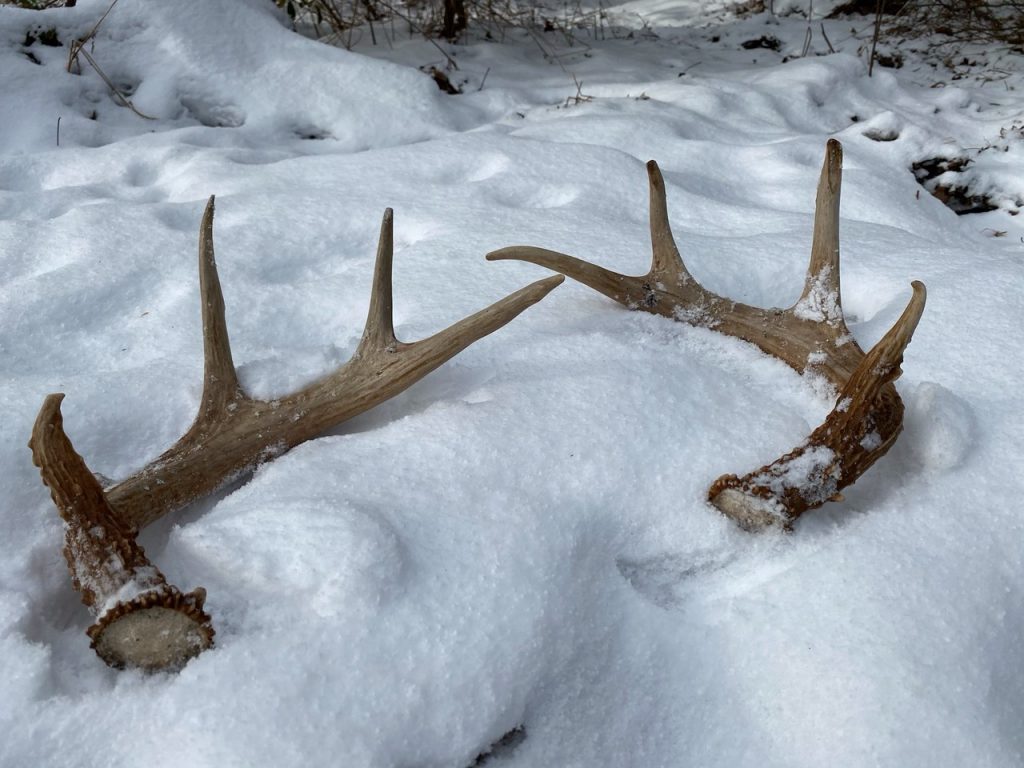 There was one area that we were walking into that looked really busy with deer activity. As I was looking for a spot to fit in a Clover trap, Sammi looks down and picks up a beautiful shed that I had stepped right over! After we jealously passed it around the group, we looked up and 5 yards away was the matching antler! I've never found a matching set of sheds or been with anybody that has so it was pretty cool. With that area baited, we are anxious to get a Clover trap in there to catch this bruiser of a buck!
-Levi
Southern Crew Leader
PGC Deer and Elk Section