From the Northern Veg Crew:
We thought we were tough last week! We started off on Monday with the most dense and diverse understory we have seen yet! One subplot in particular took 3 (yes, THREE!) hours to survey all of the little green stuff, not to mention the difficult drive to get there! 
We had our first batch of unknown plants. Sites this diverse may be difficult at the time, but we learn a lot from them through documenting unknowns and separating all the plants from one another.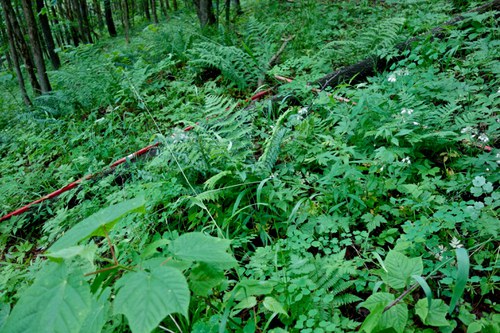 Pictured below are some photos of plants we found that are either new to this study, or just very unique! 
Large round-leaved orchid (Platanthera orbiculata) with a broken flower stalk: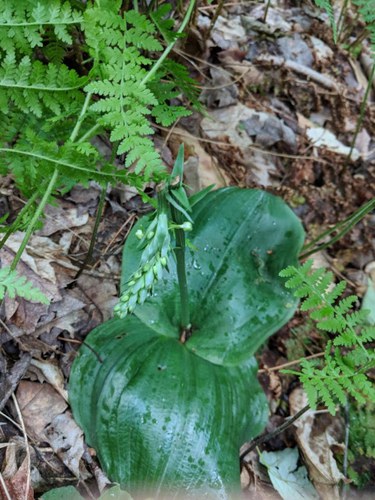 Wild Ginger (Asarum canadense):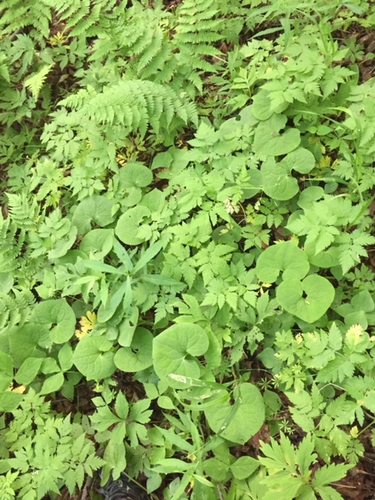 Doll's eyes or white baneberry (Actaea pachypoda):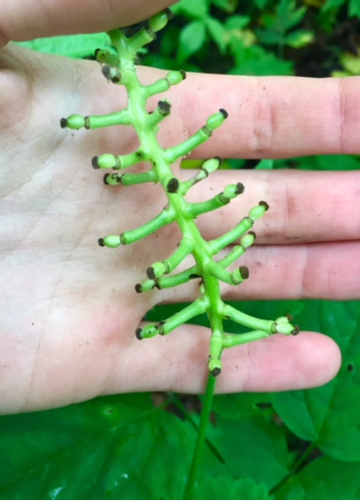 Of course, with all of the diversity here we also saw some pretty cool new ferns! My personal favorite, maidenhair fern (Adiantum pedatum).  Check out that gorgeous maroon stipe and rachis (fern words for stem)!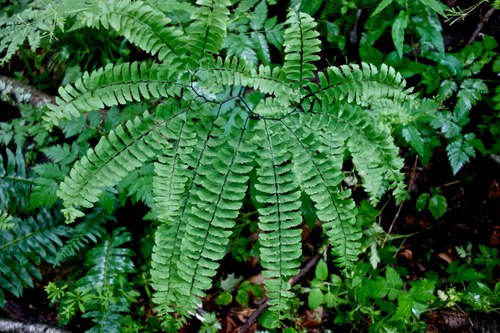 On the right is Dryopteris marginalis or marginal wood fern. One of the rare species of Dryopteris that is actually easy to learn! This genus is collectively called wood fern, make up most of the ferns we see when we go hiking, and they are particularly tricky to key out! No matter—we like a challenge.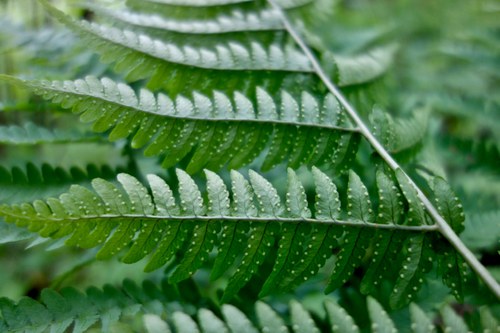 As we drove to our second site on Tuesday, we decided to go through Susquehannock as opposed to high-tailing it straight back to the highways. I think this is good for the crew and morale, as we all get more familiar with navigating the area as well as being able to see more diverse plant life and some vistas! I noticed another particularly neat fern on the side of the road and immediately stopped. 
What I saw was cinnamon fern (Osmundastrum cinnamomea), and it told me that we were likely passing a wetland or a bog with frogs and other cool organisms here! This fern is considered a living fossil, and has remained unchanged for at least 180 million years!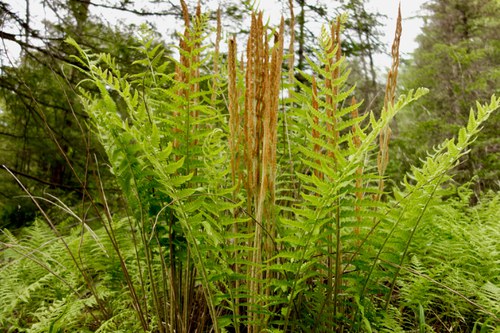 Cinnamon fern gets his name from the large fertile fronds that look like cinnamon sticks. These are the "leaves" that contain the spore-producing structures. They are currently new, soft, and fuzzy—but later in the season they will be very stiff and will persist even through winter.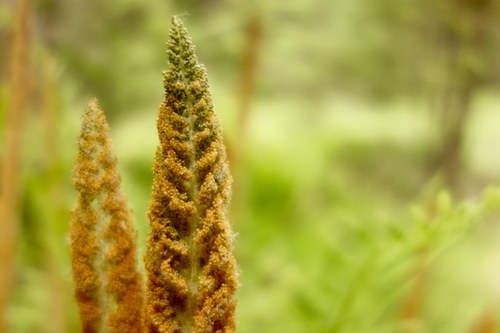 As I mentioned driving through Susquehannock, you can see why we would want to do so—here is the lunch view!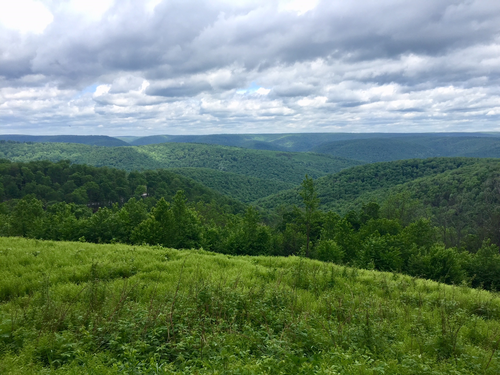 While I am busy nerding out about ferns, Zach is very good at spotting frogs and toads.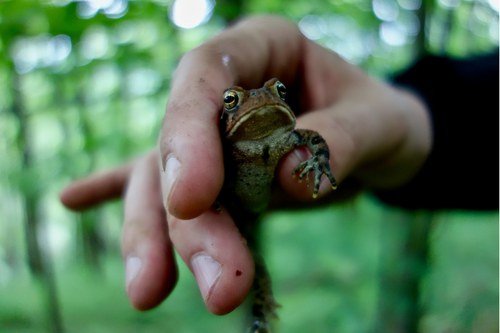 American toad (Anaxyrus americanus 
The very next day, he spotted a very inconspicuous and beautiful wood frog (Lythobates sylvaticus), who was kind enough to pose for a picture or two before hopping off.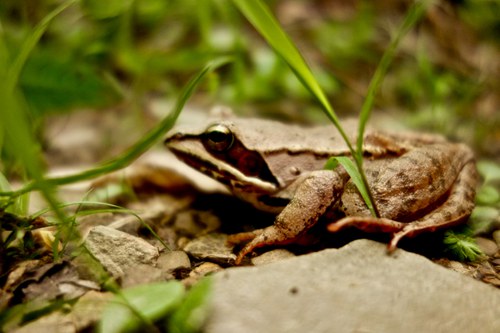 -Jacob
North Veg Crew Leader
——————————————————————-
From the Southern Veg Crew:
Our second week gave us a true taste of our study area and what we have in store for this summer. Swims through the dense ericaceous understory and steep uphill climbs will be a daily occurrence but adventure and wonder awaits. 
It comes down to perspective and a good attitude to see these great things!
For instance, we had a plot on a ridge top that is accessed by climbing a pipeline. If you never engaged such a hike, you don't know what you're missing! Yes, it was steep and grueling but it was also a bonding experience for the crew. Once we reached the summit, we took a moment to catch our breath and relish the accomplishment.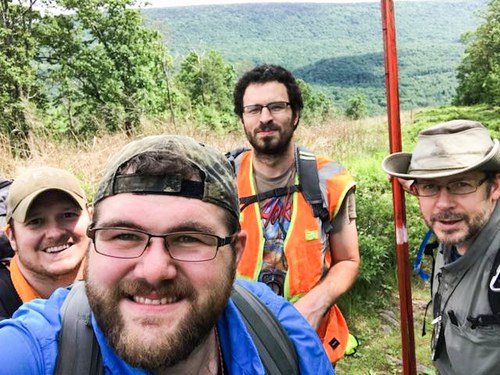 Aside from the beautiful view at the top, Curtis saw his first timber rattlesnake.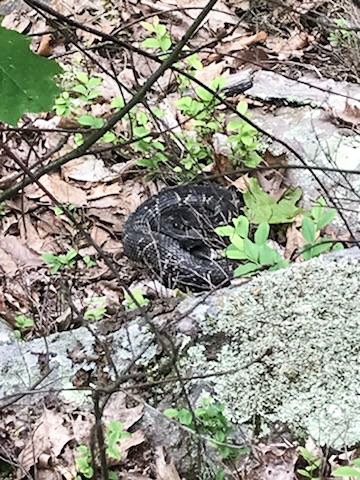 Speaking of wildlife, Rothrock and Bald Eagle offered many sightings this week. We happened upon a hundred pound black bear who was checking out a cabin in Rothrock. He hastily departed in a clumsy and awkward way. Every day in Bald Eagle, we see turkey and grouse and a variety of small mammals. We only wish these animals would stay still for a photo. We managed to get a few of the slower ones.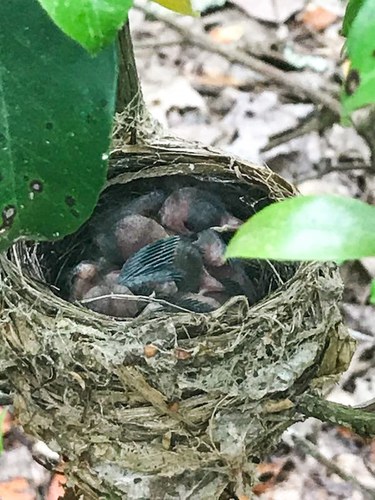 Let us not forget about the reason we are out here. Plants! There are some truly amazing things happening out there. The Mountain laurel is beginning to bloom, we found a few flowers from the Tulip poplar, and it may be a good year for huckleberries.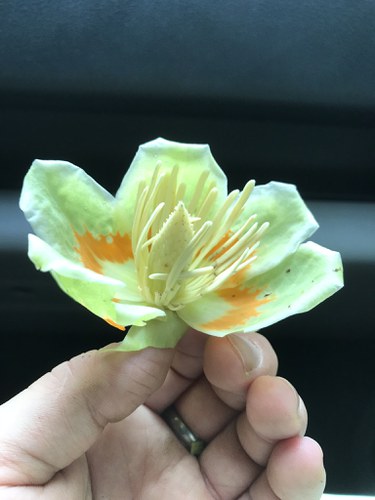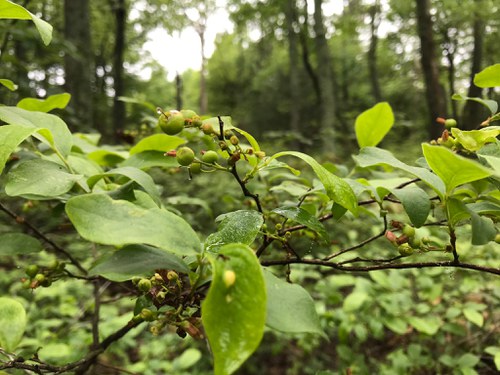 See you next week!
-Michael
Southern Veg Crew Leader
If you would like to receive email alerts of new blog posts, subscribe here.
And Follow us on Twitter @WTDresearch