From the Northern Crew:
[Hannah was taking some time to reconnect with her family back in Wisconsin. While enroute to the badger state, she received notification of a mortality event from one of our GPS collars. Murphy's Law. The back-up team (Duane and Tess) was deployed to investigate. This is what they found.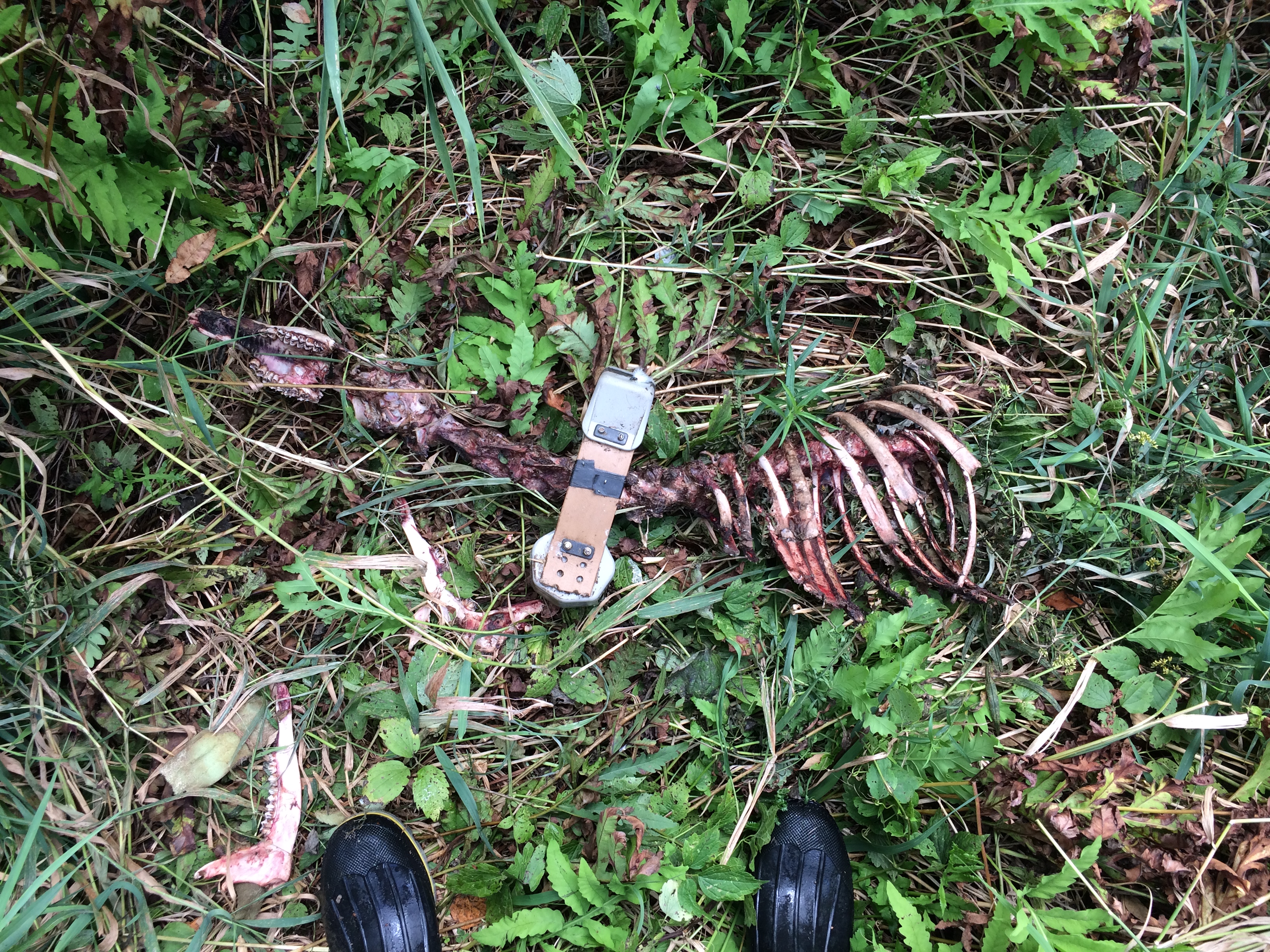 This deer was alive and in her home range on August 29. The mortality signal was received on August 31. On August 30, a GPS location was recorded at 1000 hrs. She was in her normal home range and very close to Rte 6. The next GPS location was taken 7 hours later at 0500 where her carcass was found – 3 miles (as the crow flies) from her last location and OUTSIDE her normal home range.
Doe 12376 was captured last February in a clover trap in the Susquehannock by Hannah and crew. Because of her size, she did not received a VIT.
Given the state of the carcass and the locations, all evidence points to an illegal kill. It was awfully nice of the poacher(s) to reattach the collar to the carcass so we could find it and document the mortality event. We'd love to thank them in person, if possible.
Most wildlife violations are successfully prosecuted only because someone saw something and reported it to the PGC. It's why Operation Game Thief: 1-888-PGC-8001 was established.]
From the Southern Crew:
Hi all,
Tim and Rob from the Loyalsock Game Farm traveled to Penn Nursery to weld some of our clover traps on Monday and Thursday. I breathed a great sigh of relief to have the clover traps welded (I think Bret did too). This takes one major item off my to-do list for winter trapping!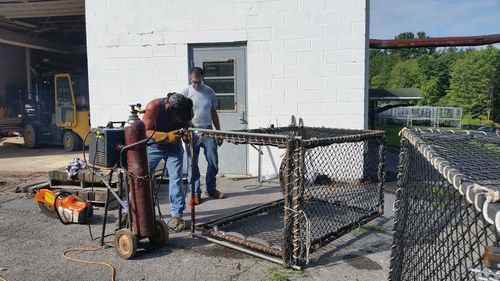 On Saturday at Reeds Gap State Park, Julie and I presented on the field work that we do for the Fawn Survival Study and the Deer-Forest Study. We spoke about the equipment that we use in the field and how it works as well as how we capture and mark deer. Although it wasn't a busy day at the park, we had some great people come through to learn about what we do.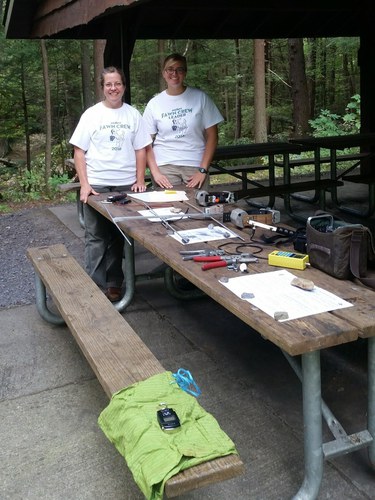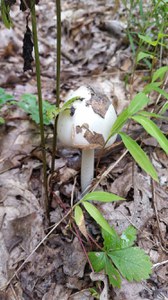 I dropped the crew truck off on Monday to get inspected and repaired and sent the two intern laptops to get be repaired in Harrisburg. I also helped Tess troubleshoot a nonfunctioning drop-off device. The issue was that the antenna needs to be replaced.
In other news, the mushrooms have been popping out over the past few weeks since we've had some rain. Some of our snakes such as the Northern Copperhead, Timber Rattlesnake, Northern Water Snake, Black Rat Snake, and more are having babies (neonates) now!
Next week, I'll get the auto reports and data entry completed. And I'm going to begin scouting for some new trap sites. I already have some in mind. I'll continue to monitor the fawns to obtain two-three locations on them per week.
-April
Field Crew Leader
PGC Deer and Elk Section